This is a sponsored post written by me on behalf of Muse Cat Food. All opinions are 100% mine.
Growing up I lived in a more rural area and just about every summer we'd have a tomcat come around and become a part of the family for several weeks before he moved on. After I finished 8th grade I got my official first cat. Before then I had always seen myself as a dog person, and while I still love dogs, cats are pretty awesome, too. Ever since then I've always had at least one cat and honestly don't see that ever changing. Mr. Savvy thought he was a dog person too, at least until he met me and now he loves cats just as much.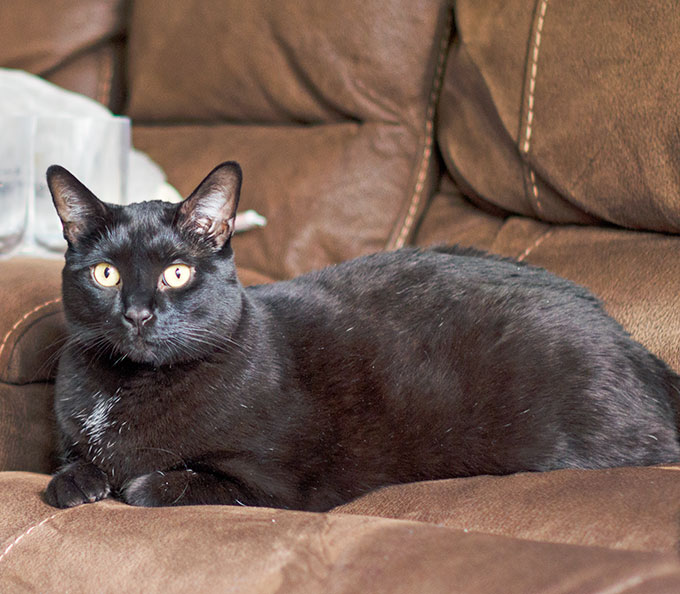 This is honestly a bit difficult of an article to write as we suddenly lost one of our cats recently. He seemed completely fine that morning eating and playing, but by that afternoon he collapsed and was having seizures and never really recovered. So, we made the decision to have him not suffer anymore since he wasn't responding that greatly to treatment. Our cats are like our kids and we're still pretty devastated as he was such a wonderful cat. Even those that didn't really like cats loved Marvin. But, our cats truly inspire, amuse, and entertain us daily so I wanted to share 6 ways cats enrich our lives in hopes of motivating others out there to rescue or adopt a cat that needs a good home and see how much they really can serve as a muse to us.
1. They make us laugh each and every day. I laugh multiple times a day because of our cats. They're honestly quite entertaining whether it's how cute they are sleeping on their back, when they had a momentary lapse of gracefulness jumping on the cat tree, or how funny they are playing with their favorite toy. We all need a little humor in life to help build up our creativity.
2. They can sense when you need support. I've always found it funny, in a good way, how animals can sense our emotions and know when we need some extra support. Just this morning I was texting with Mr. Savvy about memories of Marvin and I, of course, started crying. One of the cats had just left the room a few minutes ago but he apparently heard me or sensed it and came right back into the bedroom, jumped up on the bed, and laid down right beside me.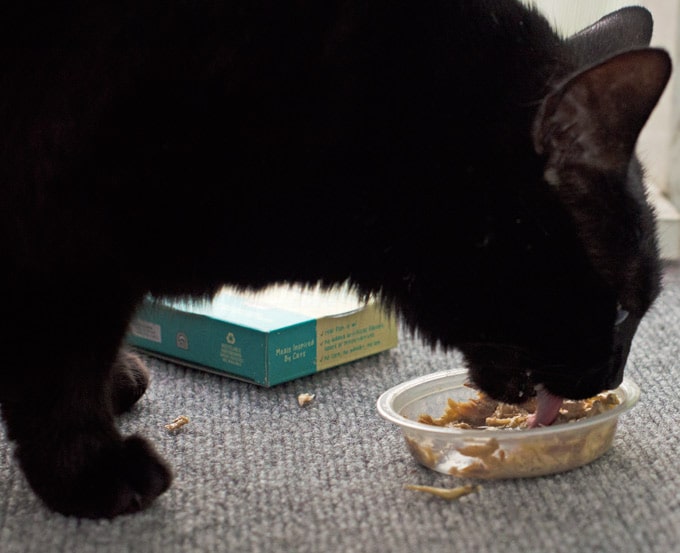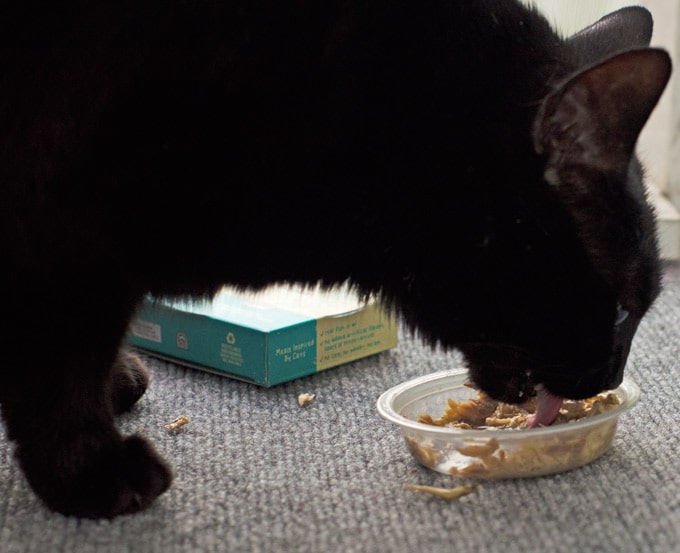 3. They inspire us to better ourselves. When you're on your own, you care about yourself, but when you have people and/or pets that depend on you, it kind of has a way of inspiring you to better yourself and take better care of yourself than you otherwise would, too. Yes, my cats inspire me to try to live a healthier life and strive to work as hard as I can so I can provide the best I can for them.
4. They remind me to be loving and not judge. Cats don't really care what you've done, what you're doing, or who you are. They either like you or they don't but they don't judge in the process. In fact, I've noticed that sometimes the cats that have been through the most trauma, even abuse, are the most loving and affectionate. Knowing this, it reminds me to not judge others as you don't usually know the personal struggles they're currently going through.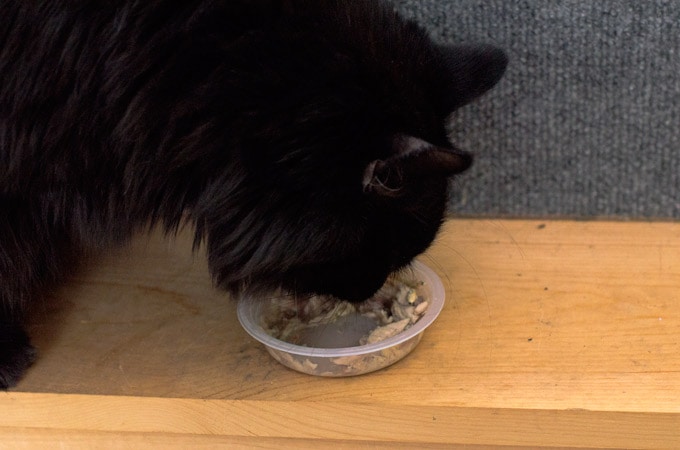 5. They make me feel relaxed. Honestly, every time I see one of our cats it instantly makes me smile and feel a bit relaxed. Every meow, purr, and rub against my leg transports me from whatever worry or task that may be on my mind to a moment of relaxation.
6. They remind me to continue helping others, both 2 and 4-legged. All of our cats have been adopted from rescues or shelters. It's truly amazing how each one has their own story of hardship and survival. You'd often never know it by looking at most of them. This inspires me so much to continue to find ways to help others whether it's cats, dogs, other animals, or humans.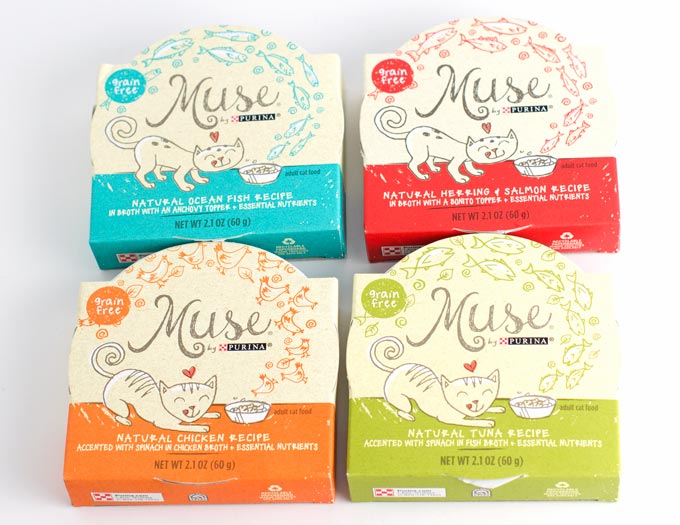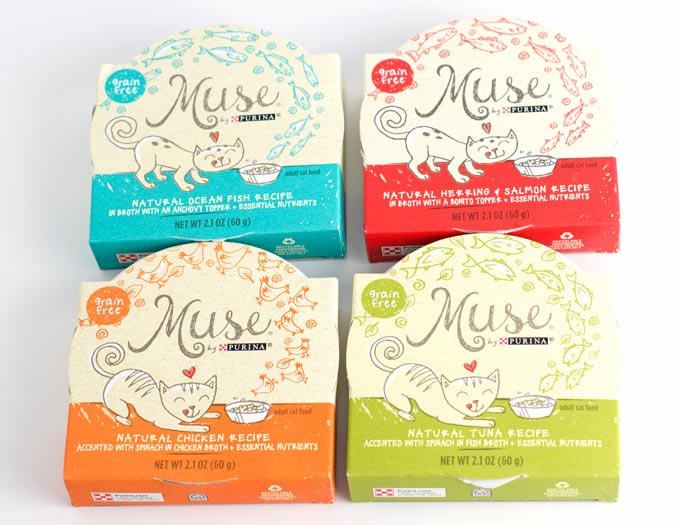 As you can see, I'm definitely a believer in that our cats truly are a muse and enrich and inspire our lives daily. Since our cats do so much for us, I obviously want to do as much as I can for them. I believe one of the most important things we can do for our cats is the gift of good health starting with a good diet. So, I happily give our cats the gift of Muse® Natural Recipes.
Why I Feel Good About Giving Our Cats Muse
It's a natural cat food that includes essential nutrients your cat needs for a 100% complete balanced food for adult cats
No corn or soy included
No artificial flavors, colors, or preservatives
All recipes are made with real fish or poultry
Comes in both wet and dry varieties
Wet recipes come with broths, gravies, and toppers to help add more moisture to your cat's diet
Many recipes are grain-free
Includes a Muses' Clean Plate™ Guarantee
You can buy Muse at Petco nationwide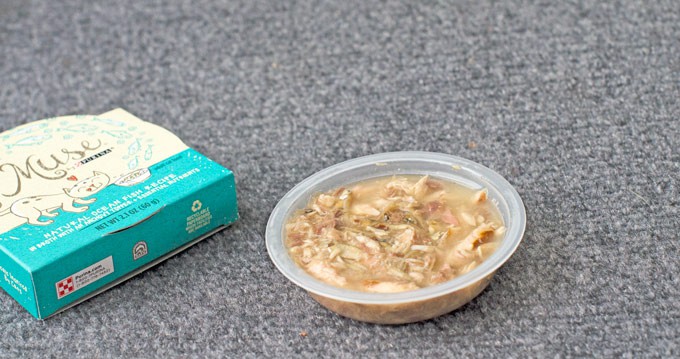 Muse cat food has a lot of positives going for it, which is really refreshing in today's cat food world. I've had cats have issues with crystals in their urine before, which is no fun for the cat or owner, so it's very important to me to feed our cats high-quality food and that they get enough water. One of my tricks in doing this is to give them the Muse recipes made in broth. Our cats not only love eating the fish and chicken shreds, but they especially love lapping up all that broth. Plus, they are handy to take on the go if you need to travel with your cat because they come in a plastic container they can eat right out of. I've certainly never had to use the Muses' Clean Plate™ Guarantee because, as you can see, our cats do a pretty good job of eating just about every last bit in seconds.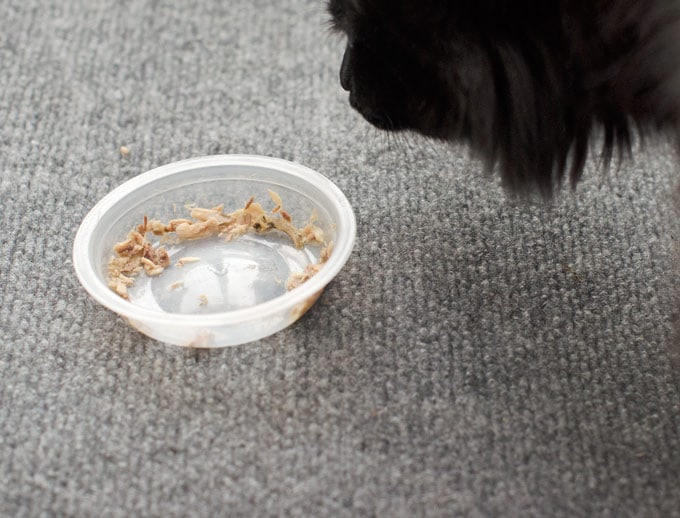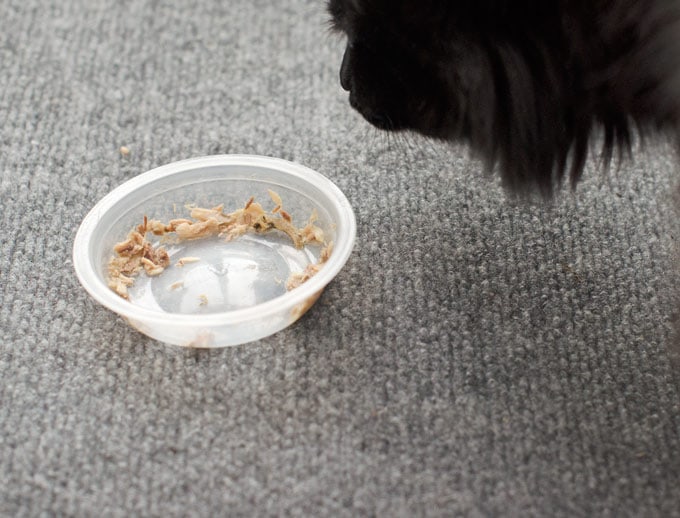 Do you consider your cats to be your muse? How do they help to inspire you?