This is a Sponsored post written by me on behalf of Republic Wireless. All opinions are 100% mine.
I don't know about you all, but it's hard for me to remember life before cell phones, even though I didn't have my first personal cell phone until 5 or 6 years ago. I remember growing up, we had one of the cell phones in the bag all the way up to the flip phone from my early 20's for emergencies. Then a couple years ago, I got my first smartphone. Now, I will honestly admit that I know I would really miss not having a smartphone. I can easily take a great looking picture in seconds on the go, get directions to a new restaurant, take notes, look for a recipe, etc. etc.
5 Ways to Save on Your Cell Phone Bill
However, one thing I don't love about cellphones is that they are EXPENSIVE. Heck, with just Mr. Savvy and myself having a smart phone each, we spend about $150 - $200 a month. That's pretty crazy when you think about it being $2000+ a year! So, I decided to do some thinking and came up with these 5 ways to save on your cell phone bill.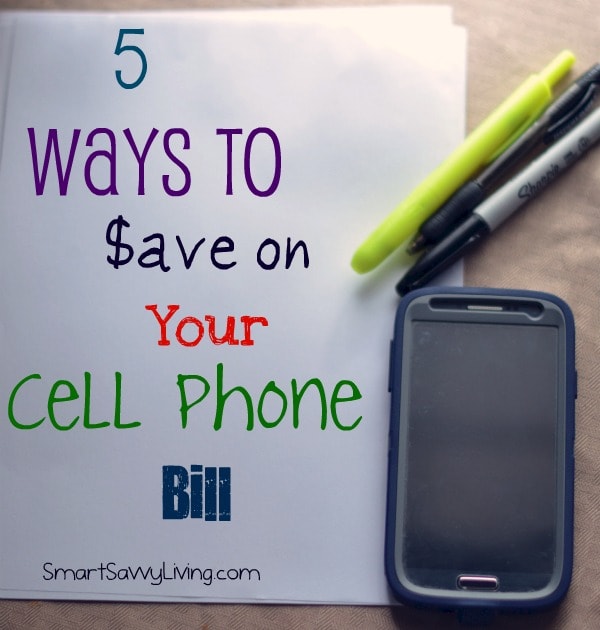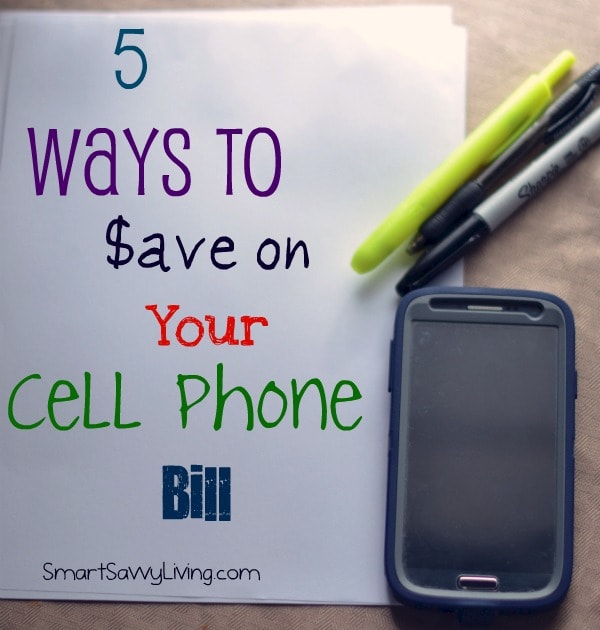 1. Ask about discounts such as a company and/or family plan. These days many companies have employee discount plans with a specific cell phone carrier which can equal better discounts for you. Just ask if your company has a plan available, you usually don't even need to be in the corporate section. Do you have more than one person in your household that needs a cell phone? Use a family plan! Mr. Savvy and I probably save about $30 - 50+ a month using a family plan instead of separate bills. On the same note, try to be on the same carrier as the people you call most as your calls and texts are usually free that way. Lastly, always ask about other discounts such as military, student, teacher, etc.
2. When buying a new phone, negotiate and sell your old phone. Channel your car salesman negotiation skills when you head to the store to buy a new phone. You just may end up saving more than you think! Mentioning to the salesperson that you have been a customer for x number of years or spend $x a year at the carrier can usually offer a bit more wiggling room. Also, while most carriers offer trade in deals now, you can often get more money for directly selling your phone, especially if you have a popular smartphone. It does take a bit more time, but could be worth the extra money to go towards your new phone fees.
3. Rethink the extra charges. I'll be the first to admit that some of the extra charges you can accrue for things like phone insurance and roadside assistance can be alluring. However, always ask yourself if you really need to be paying the extra fees. Insurance can be worth it if you have an expensive smartphone. If your phone is older without a lot of bells and whistles, odds are you could buy a new phone outright for less than you're paying a year for the insurance, not to mention the deductible if you need a replacement. Plus, the replacements are usually refurbished anyway. Also, do you really need roadside assistance? This is usually covered by your auto insurance for free and sometimes is complimentary if you have items like credit cards. Other extra fees to keep in mind are for special texts and the like that you can accidentally sign up for without realizing unless you pay close attention to your bill.
4. Use Wi-Fi as much as you can and be aware of your text/calls usage. Using wi-fi for your connection for browsing and email can be a huge way to save on your bandwidth usage each month. Most phones these days allow you to easily turn off mobile data while still being able to send and receive calls. Even when you're on the go, many businesses, restaurants and stores now offer free wi-fi to their customers.
In addition to your data usage, be aware of your text and voice usage. Plans are often changing so look at plans at how much you're using on average to see if you can save money by lowering your plan. If you happen to need a larger plan in the future, most carriers allow you to easily upgrade.
5. Shop around for the perfect plan. These days there are a ton of cell phone carriers, so it can really pay off to shop around for the perfect plan. If you travel a lot, you may want to go with a trustworthy national company, while if you mostly stay at home, you may be able to save with a local carrier.
One of the cheapest plans I've heard about recently is from Republic Wireless. For just $19 a month, they offer unlimited talking, texting and surfing without any limits, any overages or even a contract. Honestly, that's a LOT cheaper than what Mr. Savvy and I currently pay for our phones. Plus, you get the Motorola DEFY XT Android smartphone for just $199 which includes all the bells and whistles like front and rear-facing cameras. I think this plan would be perfect for someone wanting to test out their first smartphone or if you're wanting to get your child their first smartphone. With no contract or overages and even a 30-day money back guarantee, you can easily decide to discontinue the plan without being locked in for 2 years if your teen decides texting is better than homework. ;)
See the video below for more information about Republic Wireless:
I hope these 5 Ways to Save on Your Cell Phone Bill help you save some money!