Have you received notice that your personal data has potentially been accessed without authorization? Even if you haven't, you're sure to find these 5 ways to protect your personal data useful.
This post with 5 ways to protect your personal data is part of a sponsored post written by me on behalf of LifeLock. #BreachProtection
It seems like just about every month we hear about a new data breach. But what does that really mean?
What's a data breach?
A data breach, also called a security breach, is when confidential information such as your credit card number, health info, social security number or other information is exposed or accessed by someone without your permission or knowledge.
One of the most recent in the news has been the Anthem Blue Cross security breach. Did you know that studies show that those who receive notice of a data breach are more than 4 times as likely to become a victim of identity theft?
Ouch, especially since Anthem's breach could potentially affect as many as 80 million customers! Unfortunately, we were some of those potential 80 million.
But, I'm not stressing out about it because we also utilize these 5 ways to protect your personal data.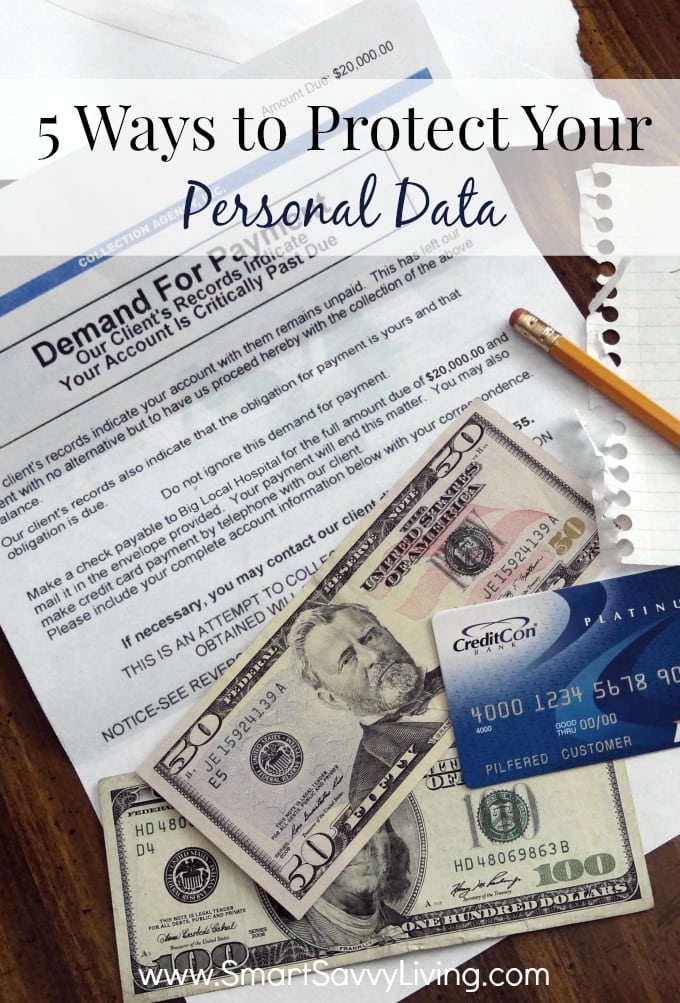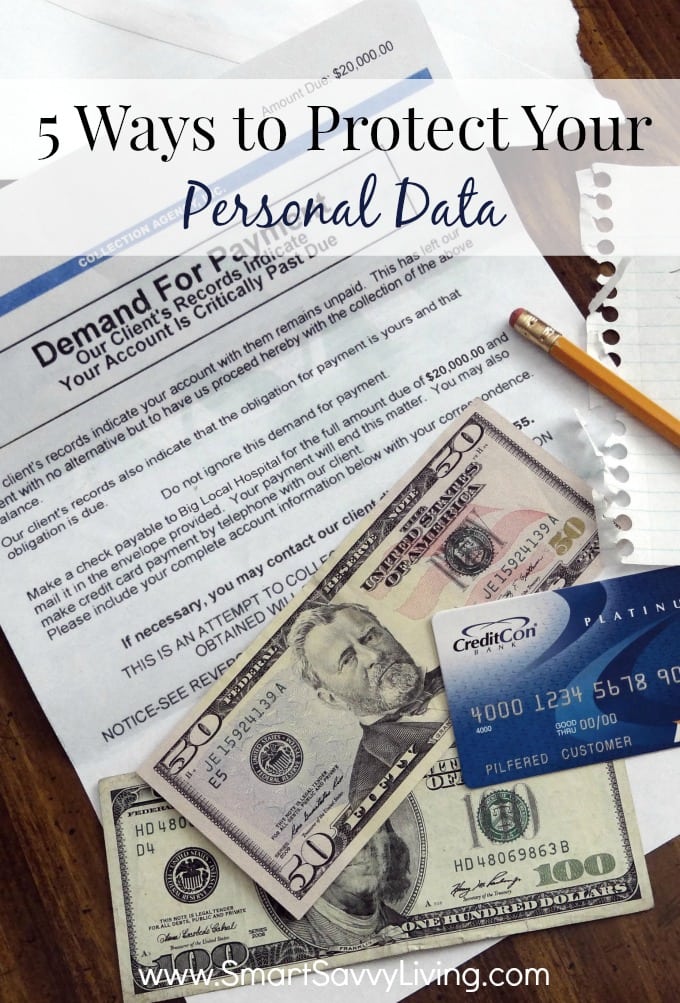 1. Be careful where you leave your personal info. These days our personal information is floating around everywhere.
Most addresses and phone numbers can be pretty easily found online, but websites should have a way for you to opt out of their service. Also be careful of where you post online.
A seemingly innocent picture of your kids by your car that shows your license plate number or in front of their school or photos with location tagging turned on and posted publicly can be a way for predators to find addresses or track your children.
More and more companies are also doing online research about you during the interview process. Be sure to regularly check your privacy settings on social media and other services to be sure your info is safe.
2. Shred paperwork you no longer need. While many items are tied to digital data these days, there's still a lot of personal data on paper.
Be sure to shred any paperwork with personal data that you no longer need instead of just throwing it away like medical and tax records.
3. Keep your gadgets and software up to date and secure. As with the Anthem breach, more and more data leaks and hacks are occurring online.
While there's not much you can do about your data once it's on someone else's hardware and servers, it's very important to keep your own gadgets and software up to date and secure. Your phone, email, and computer can all be hacked.
That's why it's important to have a good antivirus and internet security software program installed on your computer and mobile devices. While it can be tempting to wait out software updates to make sure any bugs don't need to be fixed for a few weeks, it can also put you at greater risk as updates often patch security risks.
4. Never submit your info online without a secure connection and change your passwords often. Many of us love shopping and being able to pay bills online, but it's very important to make sure you're doing so over a secure connection to protect your data.
Always be careful of where and how you're submitting your information. Companies usually don't email asking you for your password. I always log into the site by entering the address in my browser to see any important messages than risk phishing, an email that looks official but is actually fake and designed to collect your login information.
Also update your passwords regularly and, while convenient, don't save your payment info in your accounts.

5. Use a service like LifeLock.
What exactly is LifeLock?
LifeLock provides identity theft protection through several layers. LifeLock monitors and scans for threats against your identity, and can also track your credit score for any questionable inquiries.
I really love that LifeLock will alert you as soon as they detect any potential threats to your identity. They also provide up to 1 million in coverage if your identity is stolen for things like lawyers, fraudulent withdrawals and other costs.
Life is so busy these days, it can be difficult to keep up with all the things you know you should to protect your identity and information. I find it's so worth it to invest as little as $10 a month for the peace of mind and reassurance, not to mention one less thing to worry about.
Do you use any of these 5 ways to protect your personal data? Have you ever had to go through your identity being stolen?