This is a sponsored post written by me on behalf of Sleep Number. All opinions are 100% mine.
Did you know that research says it takes 30 days to break a bad habit? Join me in using these 5 ways to ensure restful sleep in honor of Better Sleep Month! #CommitToSleep
Truly good, restful sleep is something I have struggled with most of my adult life. I go through periods of where I can fall asleep almost instantly and sleep through the night and then a week or 2 of feeling like it takes me 2 hours to fall asleep and that I wake up approximately 147 times a night. The latter is certainly not fun. But, I have been taking note of why I feel like I've been having problems sleeping to work on resolving those issues in honor of Better Sleep Month this May. Here are the 5 ways to ensure restful sleep that I've been using.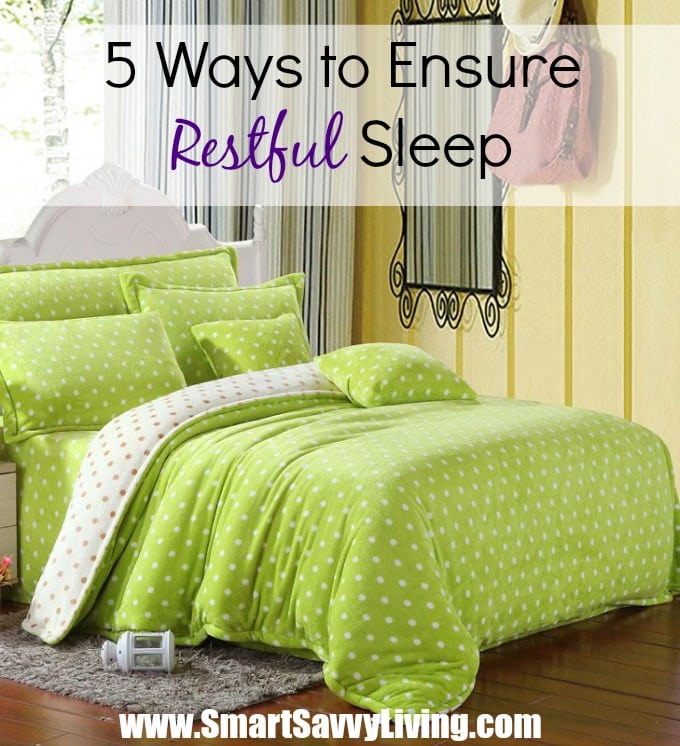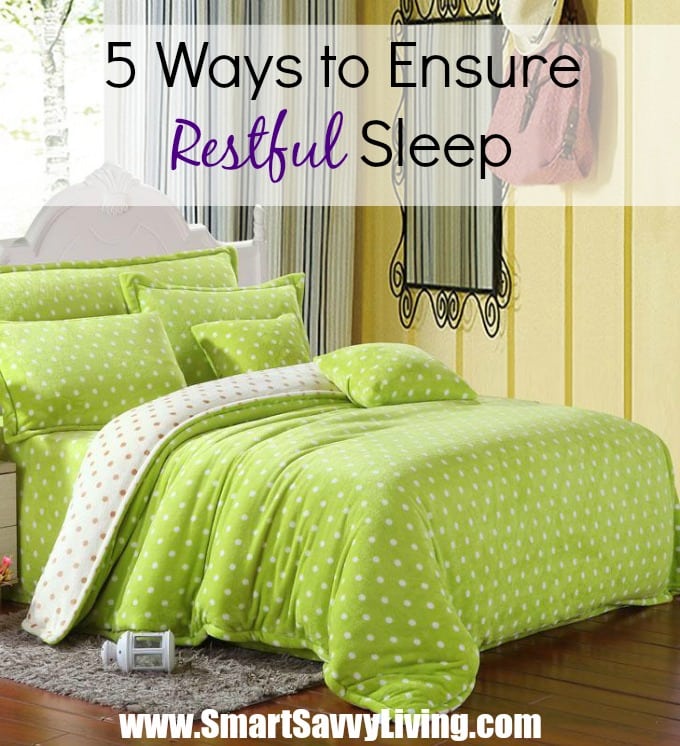 1. Let your mind relax. You know how they say a woman can never turn her mind off? I feel like that's especially true for me. When I'm not focused on a task, I often have random thoughts pop into my head from things I need to get done tomorrow to a song I can't get out of my head. This is especially frustrating when trying to sleep. Instead of working or watching TV right up until bed time, I've started taking a relaxing bath, reading a paperback book, listening to calming music or even just focusing on my breathing while lying in bed to help my mind relax so I can fall asleep faster.
2. Know what temperature you like sleeping at. Do you ever wake up in the middle of the night tossing off the blankets because you're hot or reaching for more because you're cold? It's said most people tend to sleep better when it's cooler in the bedroom and I tend to agree. I always set the thermostat a couple degrees colder at night and have the fan going. The bit of white noise the fan provides is also calming. Try out different temperatures to sleep in to see what works best for you and give yourself one less reason to wake up in the middle of the night.
3. Experiment with different types of sheets, blankets and other bedding. I usually sleep rather hot so I don't like a lot of bedding. Mr. Savvy, on the other hand, really likes the coziness of several blankets. In the winter I like a slightly thicker flannel sheet, but in the summer I prefer a really light and airy soft sheet. Also be mindful of your mattress cover. I had one that was nice, but really thick and made me sleep hotter. Switching it out for one that protected the mattress just as well, but was much more airy and cool helped me sleep a lot better.
4. Pillows are not one type fits all. Last month when Mr. Savvy and I paid a visit to our local Sleep Number store, we tried out different pillows as well as mattresses. It was amazing how different the pillows we liked were! While they may not match perfectly, which is an easy fix by putting decorative pillows on top during the day if you like symmetry like I do, try out different types of pillows to see what you sleep best with.
5. It's not you, it's the mattress. When you first bought your mattress, you may have really loved it and got an awesome nights sleep. However, over the years your mattress may be breaking down or not offer the support and comfort you need, especially if you've started waking up with back or other pain. If you sometimes like a softer sleep and other times firmer, or have a partner that likes a different mattress feel than you do, I highly recommend Sleep Number beds.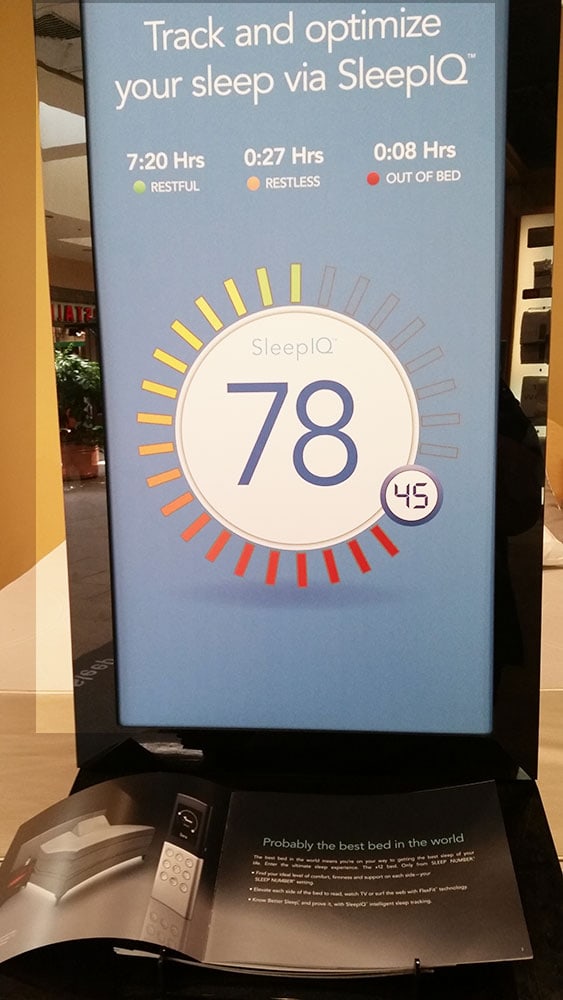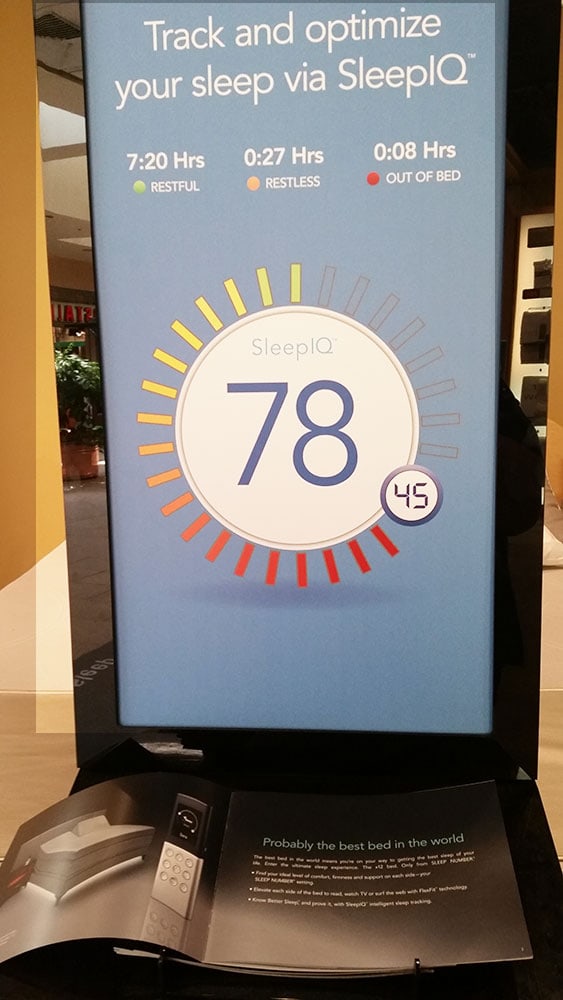 The SleepIQ® technology included in Sleep Number beds that can be accessed via the app can also help you pinpoint ways to sleep better. With nothing to wear, nothing to turn on, SleepIQ uses DualAir™ technology to measure your average breathing rate, average heart rate, movement and bed presence to show you your quality of sleep with your SleepIQ score.
If you're ready to commit to sleeping better, see the Sleep Number store locator to go check out the mattresses yourself. You'll also want to enter the Sleep Number #CommitToSleepSweeps by sharing your sleep commitment with the #CommitToSleep hashtag on Instagram or Twitter or visiting the Sleep Number Sweepstakes site.
Do you use any of these 5 ways to ensure restful sleep?