This is a sponsored post written by me on behalf of Weight Watchers® Ice Cream. All opinions are 100% mine.
Do you find yourself constantly getting caught up in the stress and drama of life? Check out our 5 ways to celebrate the little wins in life so you can breathe easier. #TheWinningMoment #WeightWatchersIceCream
Hi, everyone. My name is Michelle and I tend to let myself get caught up in stress and worry over things that just don't really matter. I've been this way as long as I can remember whether it's having the house look perfect for company coming over to watch a sports game or making sure we have enough money to pay all the bills and still have some fun. But, the truth, however, is that many of the things I stress myself out over won't really even matter 10 years from now. Five years from now. Heck, even one year from now. As I get older, the more and more I see just how true this is. That's why I've been trying to stress less and enjoy the little things and wins in life more. If you suffer from the same ailment, check out these 5 ways to celebrate the little wins in life.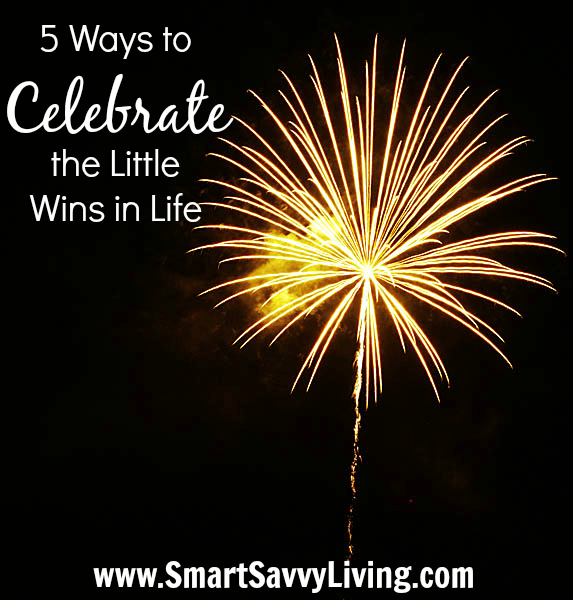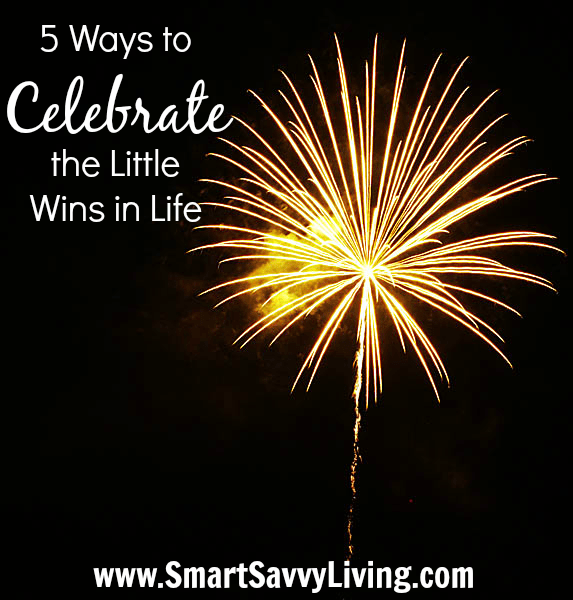 1. Make super small and simple goals for yourself. I love making big goals for myself. For a long time I only made big goals that were pretty impractical to obtain any time soon. You know the ones, such as I want to lose xx pounds or I want to make $xxx,000 a year. While those are great, I didn't make any small goals to go along with them. I love crossing things off my list, so those big goals that took forever, if ever, to cross off my list only made me get frustrated and give up. Instead, I now make much smaller goals that I can do a happy dance for when I complete them like getting in an extra 500 steps today. It's so motivational and just makes me feel super good to be able to cross something off my goal list, no matter how small it may be, so I can tackle the bigger ones, too.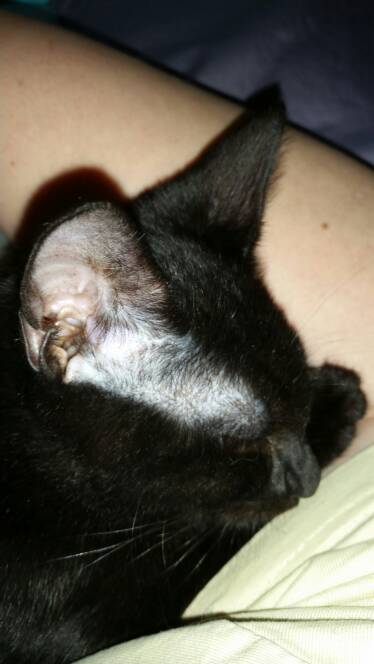 I often get so involved with work that I don't get to spend as much time with our (furry) kids as I'd like. So, I often "stop and smell the roses" by taking the time to cuddle and play with them.
2. Stop and smell the roses. Or watch the birds. Or do a crossword. Or whatever little thing puts a smile on your face. Between keeping on top of work, relationships, kids and other responsibilities, many of us rarely take much time to ourselves. It gets stressful. But, honestly, the healthier and happier we are, the better we can look after everything else. So, remember to do something just for you on a regular basis, even if it's just sitting down with a book for 5 minutes undisturbed.
3. Help others and pay it forward. Helping others is one of the best ways to give yourself warm fuzzies and remember how lucky we are in life. It can be as little as making a loved one their favorite meal and their smile making it more than worth it. Volunteering at a food kitchen can remind us how thankful we are to have the money to put decent food on the table. Donating supplies to a local animal shelter can remind us how awesome the unconditional love of our pets is. Buying the meal or groceries for the person behind you can inspire them to pay it forward and reach an endless number of people.
4. Write down one awesome thing that happened every day. Major negative stuff happens, often at what feels like the most inopportune times. Your partner may have lost their job or did something that really hurt you. Maybe your kid got in really big trouble at school. Did you get stuck having to stay super late at work all week to finalize that project? These types of events can majorly stress us out and quickly strip away our motivation. If you tend to focus on the bad things happening, make a point to write down one awesome thing that happened to you every day. It can be as small as your child drawing you a picture to closing that major deal at work. The point is, you'll have something full of positivity to look back on and remind you that there's still a lot to celebrate in life.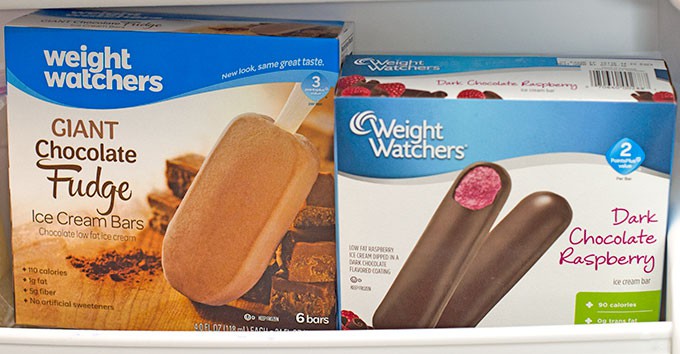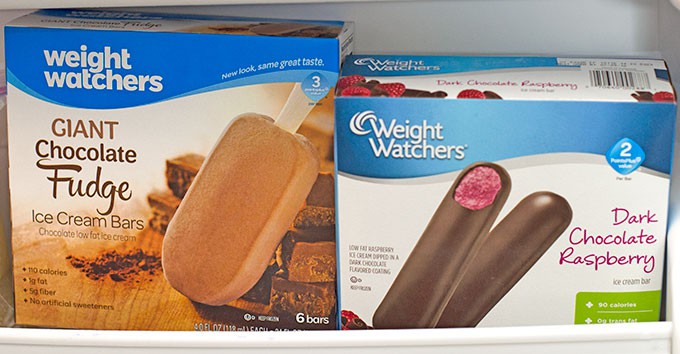 5. Don't forget to treat yourself from time to time. These days we're all trying to live healthier, active lives on a strict budget that we seem to forget to celebrate life and just really enjoy things sometimes. Enjoy a glass of champagne just because. Go see that new movie or spend the weekend binge watching a new show. Treat yourself to a new outfit. Being a foodie from the south, several of my favorite treats to myself include food, especially sweet treats. My favorite by far is ice cream, but having struggled with my weight since I can remember, I have to be very careful with portion sizes. That's why I always have Weight Watchers Ice Cream in the freezer!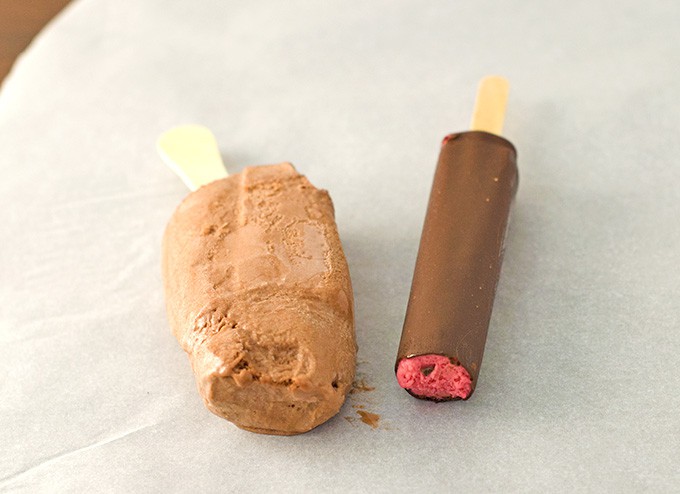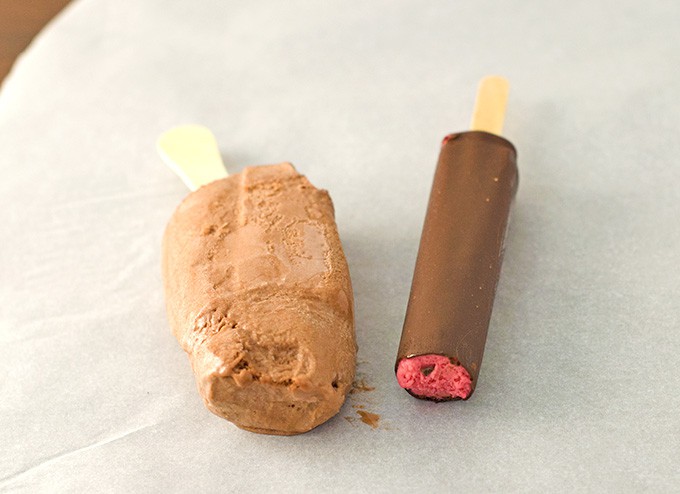 I try to live by the 80/20 rule of eating healthy 80% of the time, and enjoying special treats 20% of the time. As such, I savor all those special treats and love how easy Weight Watchers® ice cream makes celebrating the little wins by being a nice middle ground between healthy and delicious. Weight Watchers® ice cream comes in bars, cones and sandwiches, but my 2 favorite flavors are the Giant Chocolate Fudge Bars and Dark Chocolate Raspberry Bars. Yep, you guys know how much of a chocolate lover I am! The fudge bars are like the ones many of us grew up with, being healthier without sacrificing any flavor. I love the Dark Chocolate Raspberry Bars when I'm craving fruit flavors with just a touch of chocolate. I love how tasty and satisfying they are, especially during these warmer months. My favorite part is that they don't contain artificial sweeteners. If you'd like to try Weight Watchers® ice cream, it can be found in Top Retailers such as Walmart, Target, Kroger, Publix, Safeway, Stop & Shop, Shoprite, and Supervalue.
What ways to celebrate the little wins in life do you try to do?
WEIGHT WATCHERS on foods and beverages is the registered trademark of WW Foods, LLC. WEIGHT WATCHERS for services and PointsPlus are the registered trademarks of Weight Watchers International, Inc. Trademarks are used under license by Wells Enterprises, Inc. ©2015 Weight Watchers International, Inc. All rights reserved.