This is a sponsored post written by me on behalf of izon, the WiFi camera line powered by Stem Innovation. All opinions are 100% mine.
Whether you're gone for several hours a day at work, or need to go out of town for a night, you'll want to keep these 5 ways to keep your pets safe when you're not at home in mind.
If you're a fellow pet owner, you know how much of a joy it is to have pets and how much they enrich our lives. While we wouldn't give them up for anything, owning a pet also comes with a lot of responsibility. Sometimes they can be rather tough to keep safe at all times, especially since we can't easily communicate with them or be at home with them 24/7. So, I wanted to share these 5 ways to keep your pets safe when you're not home that you may not have considered before.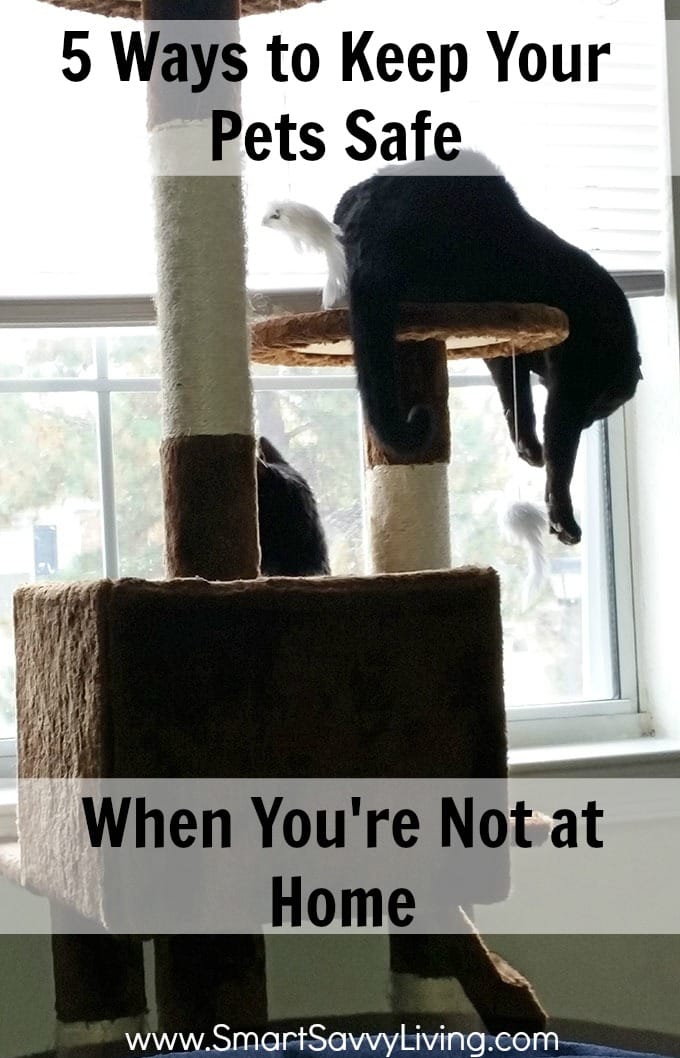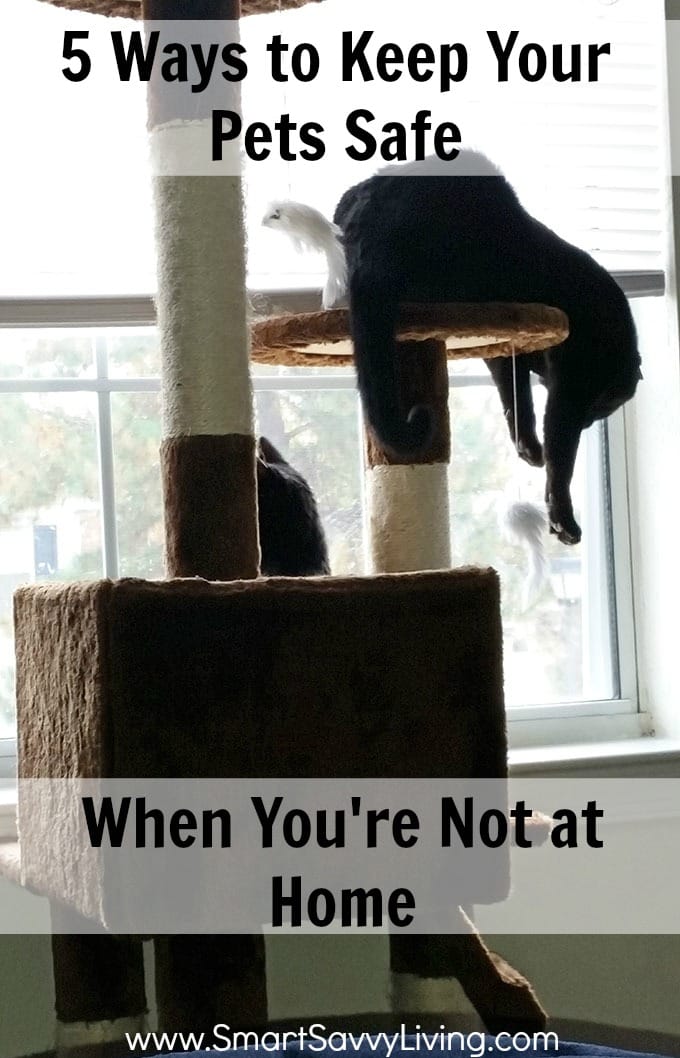 1. Do a quick walk-through of your home before you leave. One of the biggest safety issues our pets face is eating something they shouldn't and the side effects can range from vomiting to needing surgery and even death. Because of this, I like to do a quick walk-through of the house before we leave. Since we have cats, I make sure there aren't any strings or plastic on the floor and that there isn't any food or bags of cat treats on the counters or tables, or any exposed cables, that they might try to eat.
2. Always have clean water available. We all know how important water is to us as humans. For our pets it can be even more important. I always make sure all the water bowls are filled with fresh clean water before we leave.
3. Have safe toys to keep your pets entertained. Just like us, our pets get bored after so long without any interaction or stimulation. I remember once when I was a teen my family went out for several hours for a day vacation. We came home to our living room in shambles after our dogs had gotten bored and chewed apart a dog bed, a wicker basket, box of dog bones and more. Needless to say, I definitely learned that day that it's important to play with your pets and make sure they have safe solo play toys around to keep them entertained when you're gone!
4. Be sure a trustworthy friend will check in during extended outings. Especially with cats, many tend to think that as long as you keep enough food, water and boxes out, they'll be fine left at home for a couple days. I'd rather be safe than sorry, though, and leave a key with a trustworthy friend or family member to check in on our pets when we're going to be gone more than overnight. We actually like to have a local trustworthy friend keep a key just in case something were to happen while we are out and can't get back quickly. It's also a great idea to have a sticker with any pet info by the front door in case of a fire or other emergency.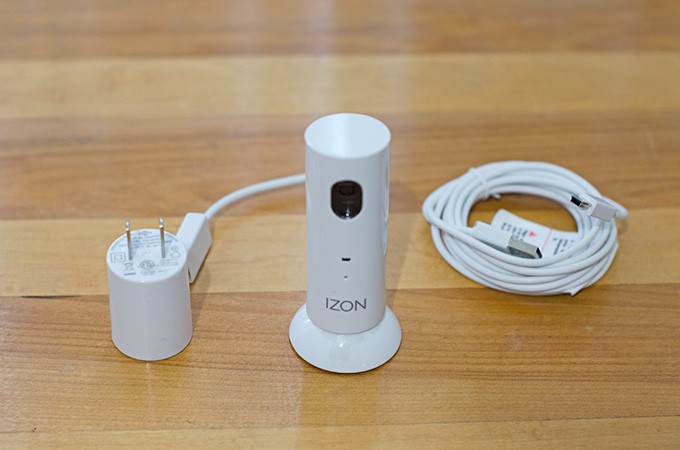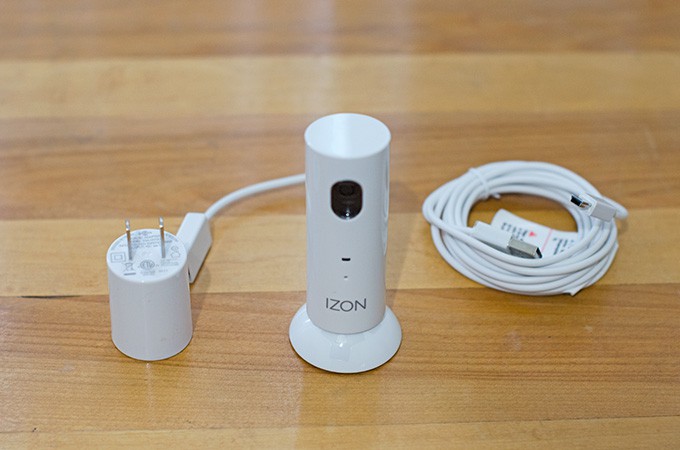 The izon camera with USB cables and power connector.
5. Keep an eye on your pets no matter where you are. With today's tech, it's easier than ever to check in on your pets no matter where you are. I've recently been trying out an izon Camera in a room that our cats frequent and it has been so nice to see what they're up to, whether I'm just downstairs or away from home.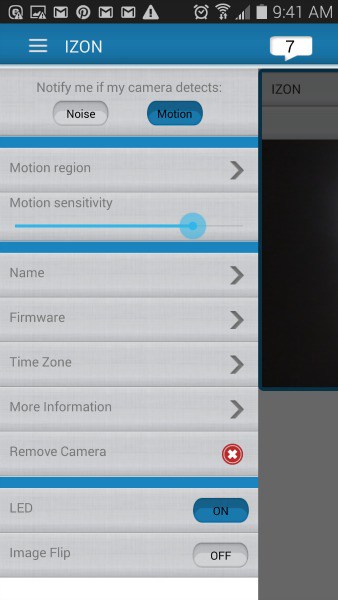 The izon camera app has several settings to help you easily control your camera.
In addition to being used as a great izon pet cam, you can use the camera as an izon home monitor (I'm already planning on getting one to look out on the front door), and even an izon baby monitor. I've used a couple other cameras in the past and there are definitely some features I prefer with the izon cameras. First, you don't have to subscribe to an expensive service, the only cost is to buy the camera itself. Next, the camera isn't bulky and is easy to move around as you may need. Lastly, I really love that the camera also records sounds.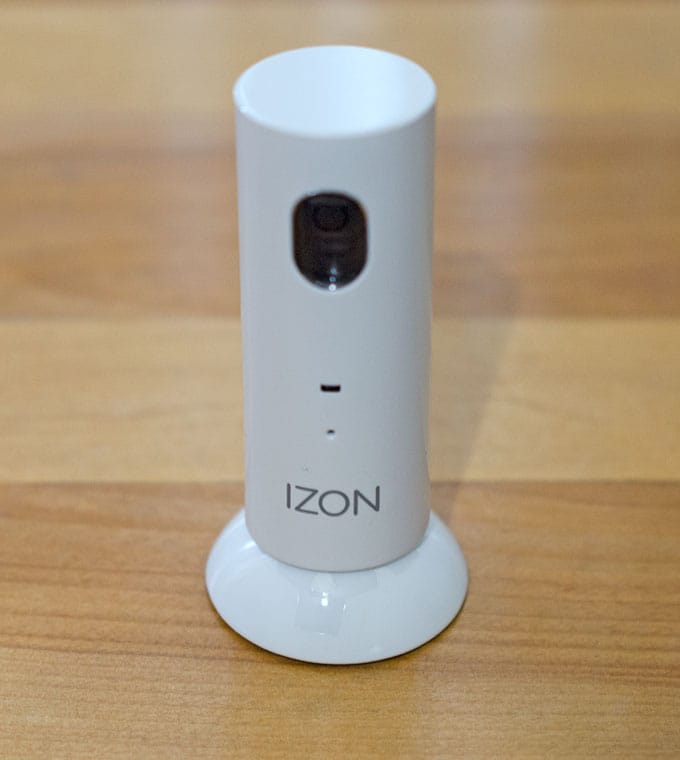 The izon camera is super light weight and has a magnetic base so you can easily and precisely point the camera where you need.
The app for the camera is also very nice with a number of settings for your needs. You can even set the app to alert you when the camera picks up motion or sounds. It will record these clips and keep them for you to review and then save to the cloud or delete. I will definitely be using the izon camera in the future for keeping an eye on our cats, and making sure that our friends come in to feed and water them when we're away from home for a few days. Want to keep your home safer for your pets with an izon camera? Buy Here!
We hope that these 5 Ways to Keep Your Pets Safe When You're Not at Home will help give you more peace of mind the next time you're away!