This is a sponsored post written by me on behalf of EveryDrop™. All opinions are 100% mine.
Do you know you should be drinking more water but it feels like a chore? Check out our tips for 5 ways to drink more water for some motivation.
We're always hearing how we should likely be drinking more water. I know every now and then life gets super busy and I have days where I'm downing cup after cup of caffeine-laden coffee and soda with very little, if any, pure water in sight. I know it's not good for me, and honestly I usually feel more tired, even with all that caffeine, because I've allowed myself to get a bit dehydrated. When I get in those ruts I always turn to these 5 ways to drink more water to help me get back on track.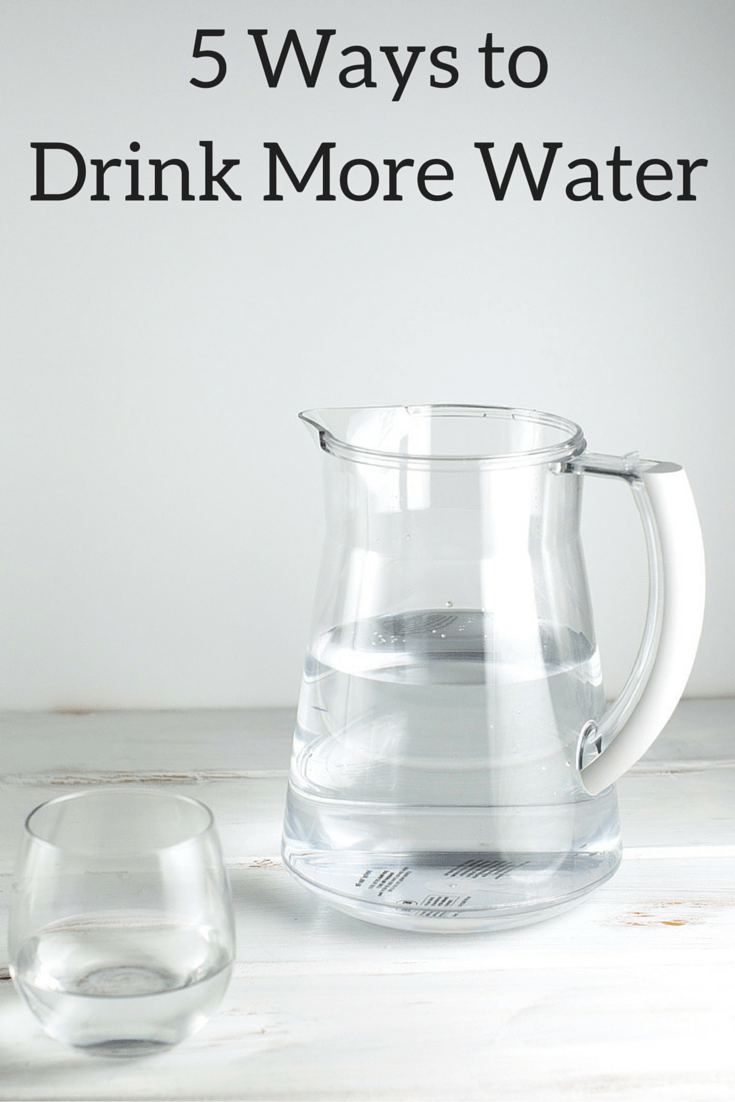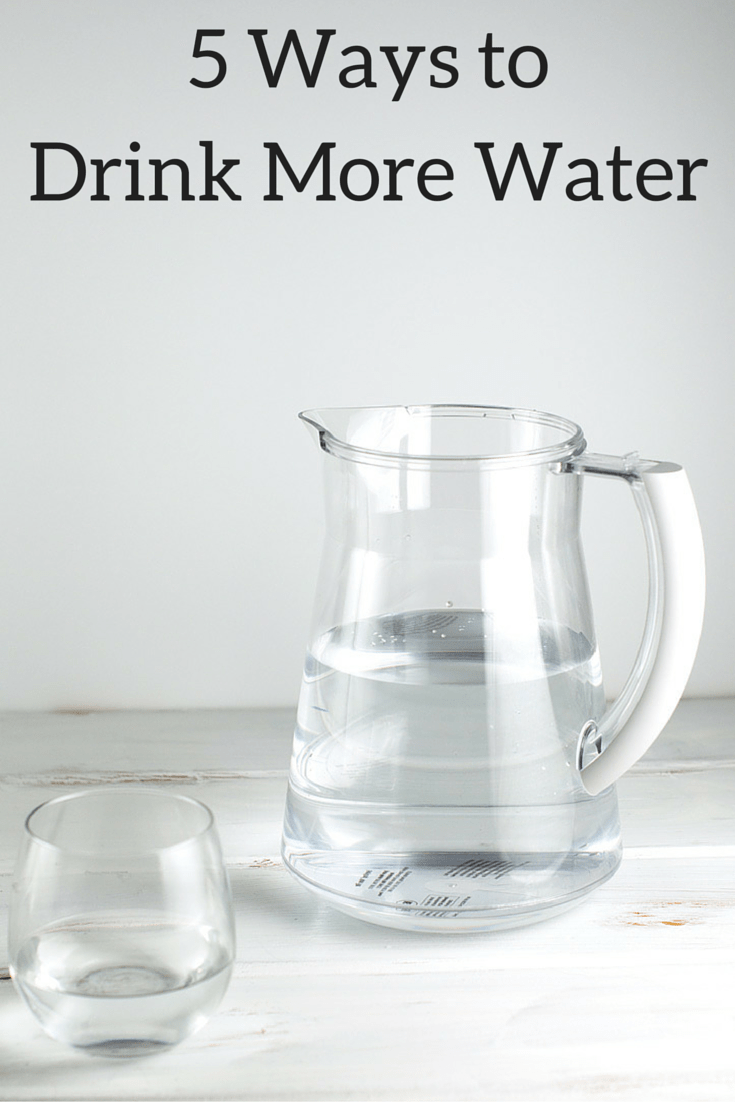 1. Keep track of how much water you're drinking. It may sound weird at first, but by simply keeping track of how much water you're drinking, you can actually drink more. In a way, it's being competitive with yourself. Just like you challenge yourself to take more steps during the day when using a fitness tracker, you can challenge yourself to drink more water. You can track how much water you're drinking by keeping track of how many glasses you've had with an app, or a large bottle that you mark with how much you want to drink by a certain time.
2. Don't drink other beverages until you've drunk enough water. Do you start the day with juice? Do you love having a couple sodas during the day? Maybe you like to relax with a glass of wine or beer at the close of the day. While many beverages are made with water, they can still dehydrate you and negate the benefit versus drinking pure water. If you tend to drink beverages other than just water, challenge yourself to not drink them until you've drunk your water goal for the day.
3. Add flavor to your water. Does the lack of flavor keep you from drinking more water? By simply adding fruits or making herbal tea you can add a lot of flavor to your water to make it more appetizing. I love adding a bit of citrus flavor or making iced peppermint tea, especially during the warmer months. If you find yourself really missing the effervescence of soda, you can carbonate some water, or buy plain sparkling water, and add just a bit of fruit juice for added flavor.
4. Drink at least one glass of water with each meal. If you struggle with regularly sipping on water throughout the day, setting specific times to drink a glass of water can help a lot. For example, drinking a glass of water as soon as you wake up helps hydrate you for the day. It can also be helpful to drink a glass about 15 minutes before a meal. Sometimes when you think you're hungry you're actually dehydrated and it can help you feel fuller so you want to eat less.
5. Always keep water nearby. One of the best things that helps me to drink more water is to simply always have some nearby. If I don't, I can sometimes be so busy with work or other chores that I put off grabbing a glass of water until I'm done. But, if I always have some beside me, I really have no excuse. I prefer to not have all the waste of bottled water and I'm certainly not above drinking tap water, and grew up doing so, after all. But, the water where we currently live smells and tastes awful right out of the tap. So much so I just can't bring myself to cook with it, nevertheless drink it. So, I really like keeping a large pitcher of filtered water around. I recently got to try out the EveryDrop™ PopOut Filter & Pitcher and really love it.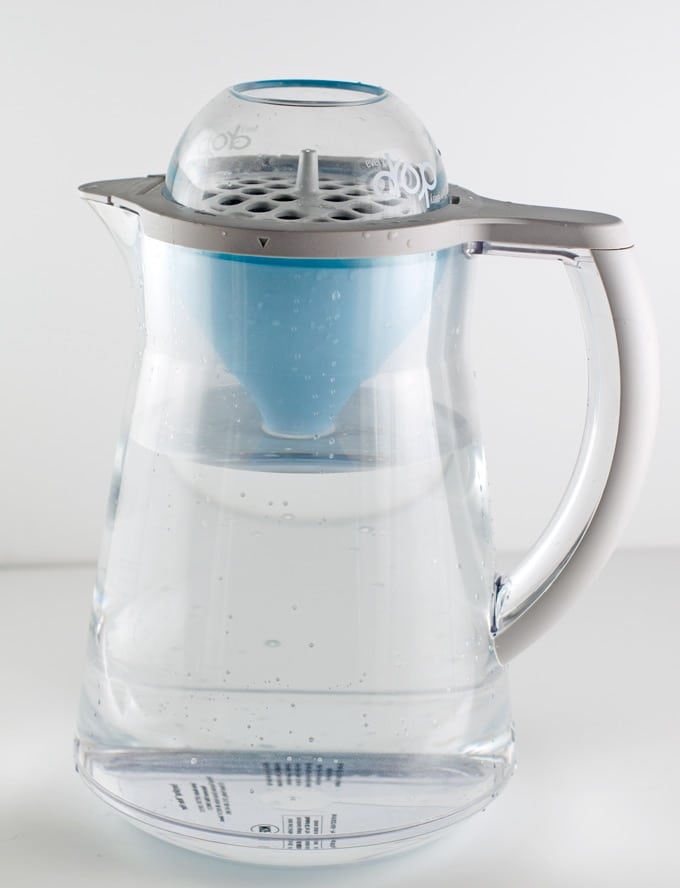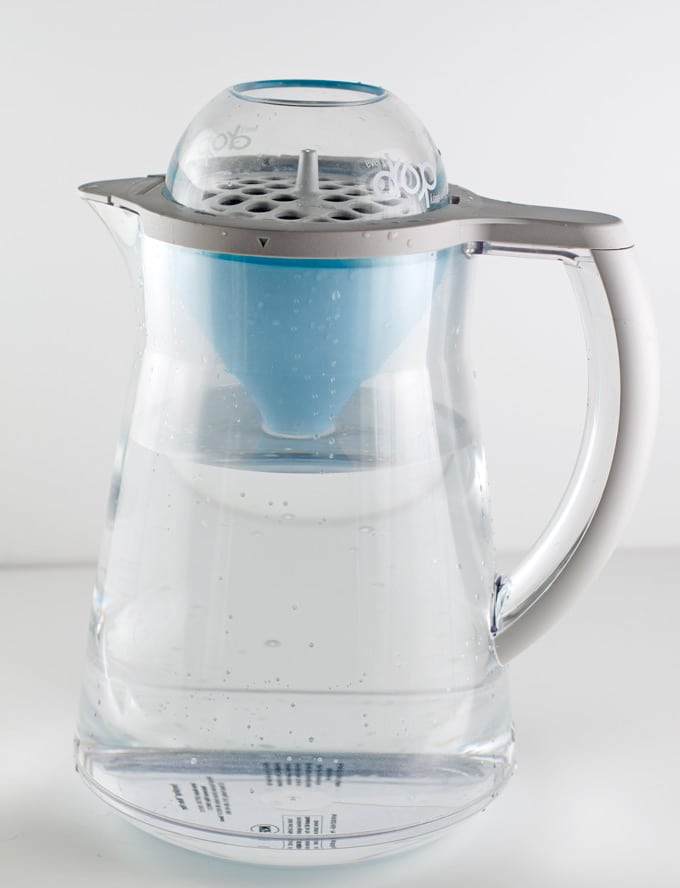 Reasons To Love The EveryDrop™ PopOut Filter & Pitcher
Filters water 5x faster than other leading brand filtration pitchers (1 gallon of water can be filtered in just 2 minutes)
1 filter can filter enough water for up to 450 water bottles (or 60 gallons)
Has built-in setting so you know when 2 months are over to change the filter
Includes a filter that detaches to fill any container or vessel (from slim water bottles to stock pots)
Improve the water quality for your pets as well
Pitcher can easily fit in the fridge while detachable filter can be taken on the go
Not only removes bad tastes from water, but also odor, chloramine, and chlorine
Available in a variety of stores such as Target and Walmart - visit the EveryDrop™ Pitcher Store Locator to find one near you
Very affordable - around $30

How Does It Work?
The EveryDrop™ PopOut Filter & Pitcher is very easy to use. It consists of a pitcher, replaceable filter, and the filter housing. Before inserting the filter you'll need to fully submerge it into water for 10 minutes. After 10 minutes, shake it for about 10 seconds to activate the filter. Place the filter into the housing and then place on the pitcher or over whatever container you want to fill with water. Place it into your sink and turn the water onto a moderate flow and let the filter do its job. Tip: I have learned to leave the gray part that attaches to the pitcher on the filter housing so that I don't have to hold it while it fills larger containers, like our coffee pot.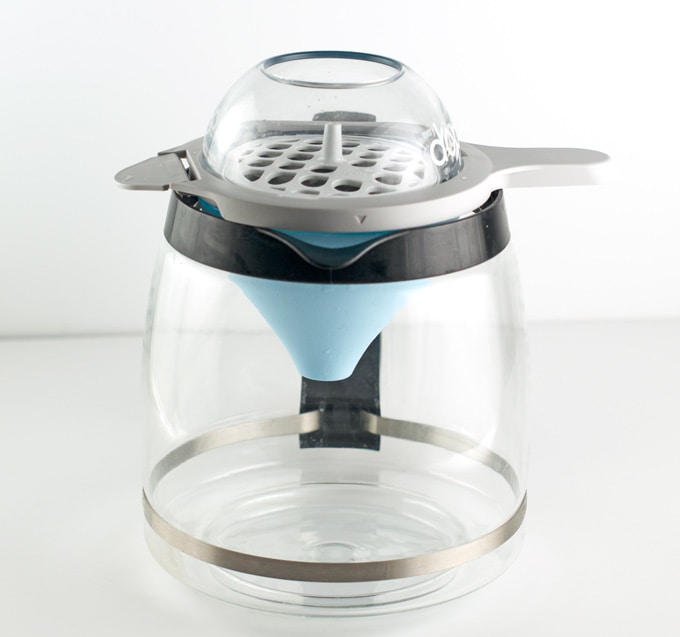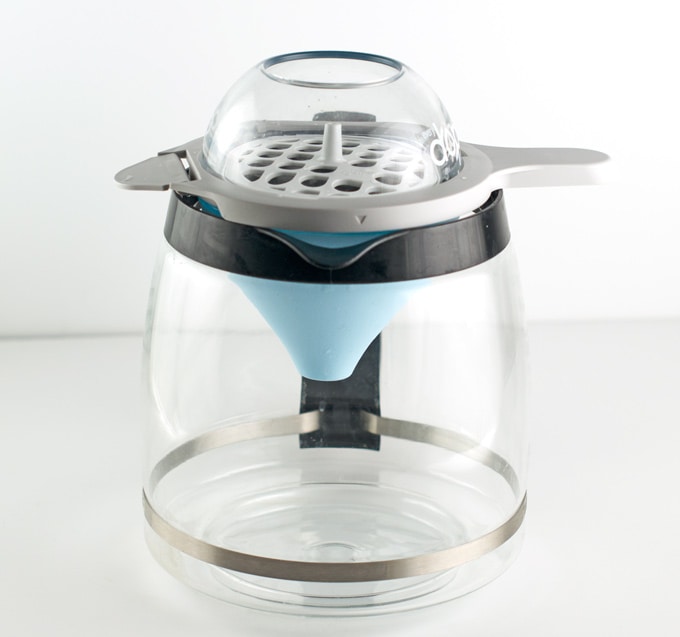 Since it filters water so quickly and makes it taste so much better than straight from the tap, you can have plenty of Water at the Speed of Life® to help you drink more water in your day to day life.
What are your tricks and tips to getting more water into your daily routine?