This is a sponsored post written by me on behalf of Cooper Tires for IZEA. All opinions are 100% mine.
These 5 things to check before going on a road trip will help save you a lot of potential frustration and time while traveling.
Spring is here and the summer vacations we are all looking forward to are just around the corner. For many of us, that means we'll be taking a road trip to our favorite summer vacation destinations. However, I personally know how frustrating it can be to not be prepared for something to go wrong with your vehicle while on the road in a place you don't know. That's why I always make sure to do these 5 things to check before going on a road trip.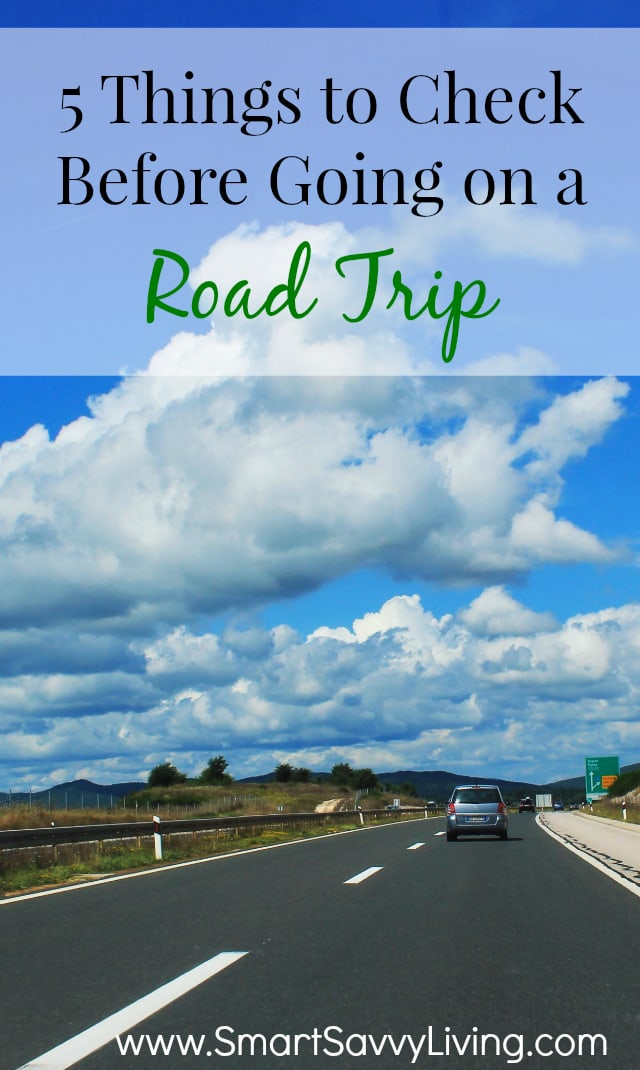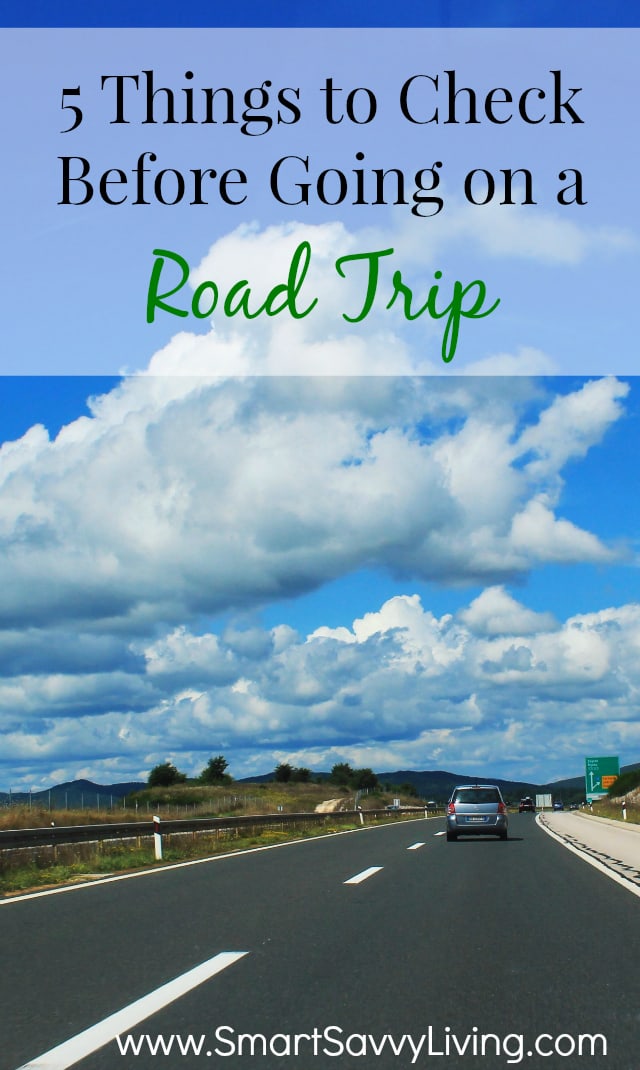 1. Have your vehicle get a general checkup. Here are a few questions to ask yourself during a general checkup of your vehicle before a road trip: Does your oil need changing? Are your brakes working properly? Have all your car's coolants and fluids been refilled recently? Do all the lights work? Are any of the hoses cracking? Do the wipers work properly? Do you hear any unusual sounds?
2. Make sure your battery is in good shape. Since the battery is an important component in your vehicle, you'll want to make sure it's in tip top shape before going on a road trip. Is there any dirt or corrosion that needs to be cleaned? Are any of the cables broken or frayed? Is anything leaking onto the battery? Are any parts that hold the battery in place loose? It's never a bad idea to carry a car battery jump starter in your car just in case.
3. Be sure you know where you're going and how to get there. These days it can be easy to take for granted that you'll just let your smartphone's GPS guide you on your way. But, GPS isn't always correct or the most efficient path of travel. Make sure to give your GPS directions a look over before you go and check for any notorious slow spots you might be able to bypass, as well as hotels and rest stops in case you need to take a break.
4. Make sure your emergency and first aid kits are stocked. When going on a long road trip, you never know what can happen. We've been stranded unexpectedly in another state that we really weren't prepared for and it definitely wasn't fun. So, it's always a good idea to make sure your emergency (water, food, flash light, etc.) and first aid (bandages, alcohol pads, gauze, scissors, etc.) are fully stocked and up-to-date.
5. Check your tires. Tires are one of the most important things to be sure are in good condition before you go on a long road trip. In many areas of the states, harsh winters definitely add wear and tear to our tires. Not only do you need to make sure the tread is good, but they need to be properly inflated and to make sure there aren't any cracks or splits, and that your spare tire is still okay. If it's been a while since you've had your tires rotated, it's a good idea to get that done as well.

If you do need to end up buying a new set of tires, you won't want to miss the Cooper Tire Spring Event. Now through April 15, 2015 consumers are eligible to receive a prepaid Visa card worth up to $70 when purchasing a new set of four qualifying Cooper Tires through participating dealers. If you have a CUV or SUV, you'll want to check out the Discoverer SRX Cooper Tire. It's a dedicated CUV and SUV tire available in 30 sizes. I think one of the neatest features is the innovative Cooper's Wear Square, which is the company's exclusive visual tread life indicator. It's located at 6 points of reference around the inside and outside of the tread. It changes shape throughout the lifetime of the tire, going from a square and ending with an exclamation mark when the tire tread is low. You will also have peace of mind because the Discoverer SRX offers a 65,000 mile Tread Wear Protection Warranty along with a 45-Day Road Test guarantee.
Check out the Dealer Locator to check out where Cooper Tires are available near you.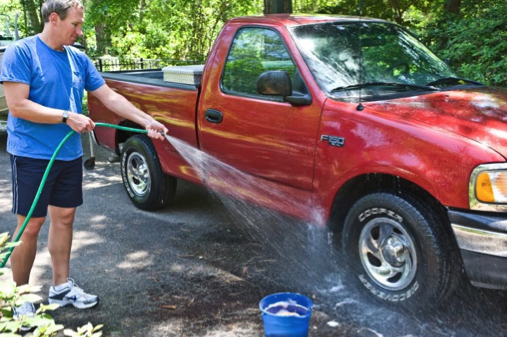 What are some other things to check before a road trip that you do?