This is a sponsored post written by me on behalf of Puerto Rico, The All-Star Island for IZEA. All opinions are 100% mine.
These 5 things you must do while visiting Puerto Rico will have you booking your next vacation soon!
Puerto Rico might not be first on the places you'd like to someday visit, but it has a lot to experience whether it's a family vacation, couples getaway or a fun girls or guys getaway. Plus, since Puerto Rico is a part of the United States, you don't even need a passport or have to exchange for a foreign currency. And, many residents speak both Spanish and English. I've personally wanted to go on a nice long vacation to Puerto Rico for a few years now ever since I saw a TV show about some of the things you can do there. Check out these 5 things you must do while visiting Puerto Rico to see if you'd like to visit!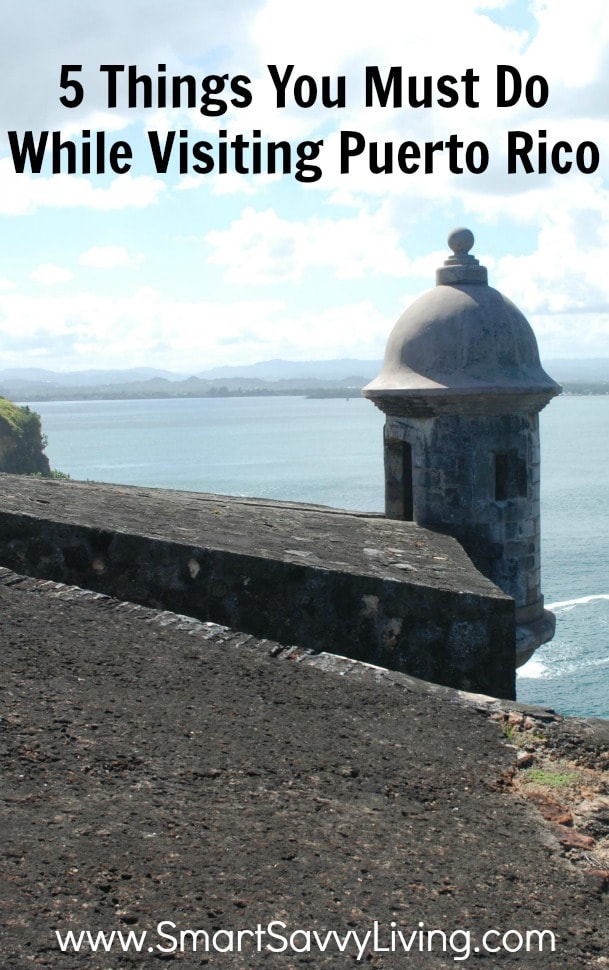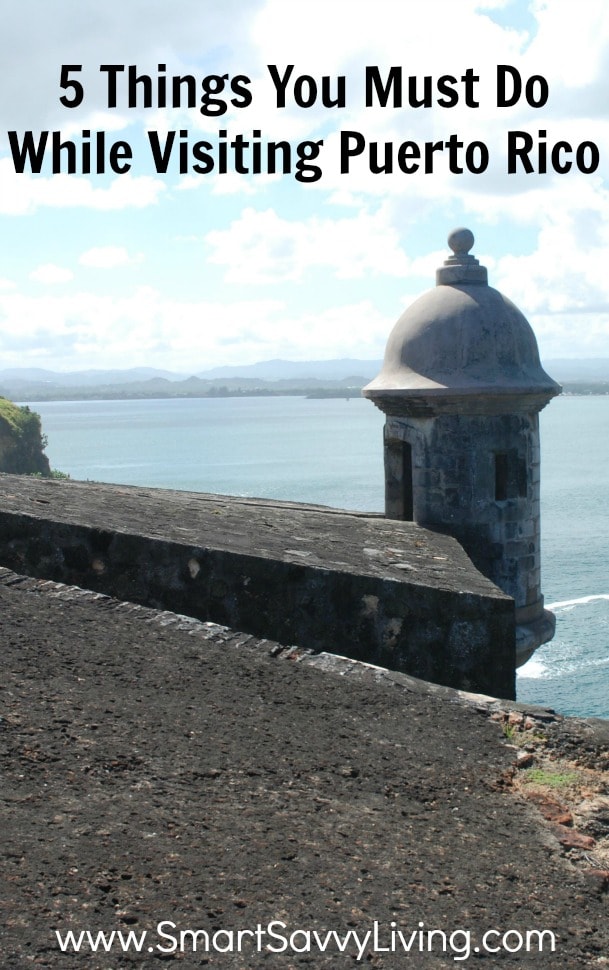 1. Visit the beaches. Did you know that Puerto Rico has 270 miles of coastline? It's been featured in the Top 10 Beaches from Travel Channel. Flamenco Beach in Culebra is often even named one of the best beaches in the world, which I think is pretty cool! In my opinion, just about every awesome vacation has to have at least one day of lounging in the sun and walking on the beach.
2. Get your foodie on. I've been in love with the restaurants of Puerto Rico ever since I saw one of the restaurants that featured a dish that looked like a clothesline of meat. I know, it may sound weird, but any fellow carnivore lover will understand. And, there's also lechón. What's that? Oh, they only take an entire pig and roast it on a spit over charcoal. I'd definitely love to visit during Saborea, which is Puerto Rico's largest annual food festival featuring tastings, demonstrations and more that lasts for a whole week.
3. Check out the rain forest. Did you know that Puerto Rico is home to the only rainforest under US National Park service? At El Yunque, you can go bird watching, or take a hike on a nature trail where you're sure to be serenaded by birds and coqui tree frogs.
4. Go exploring. While the rainforest is a great feature of Puerto Rico, a lot of other adventures await. There's the salt flats of Cabo Rojo and Combate Beach which are a US National Wildlife Refuge. The Guánica Dry Forest has 30 miles of trails and 3 different ecosystems to explore. There are also opportunities to go horseback riding, glow through the water in the bioluminescent bays, zipline through the forest and finish up the day at a number of clubs and casinos.
5. End your day with some rum. Ah, rum, my favorite hard drink. More than 70% of the rum sold in the US comes from Puerto Rico. While visiting, I'd definitely have to sample some of the local rums and maybe even go on a tour of a rum distillery. As you can see, Puerto Rico is full of world-class attractions that can turn any vacation into a 5-star epic vacation story! Check out SeePuertoRico.com for more information on how you can Live your own 5-star vacation story in Puerto Rico. and Like SeePuertoRico.com on Facebook or Follow @PRTourismCo on Twitter.
Which of these 5 things you must do while visiting Puerto Rico would you do first?