This post with 5 family-friendly summer night activities is part of a sponsored post written by me on behalf of Target.
If you're like our family, those 100°+F summer days are just too hot to go out and have fun. But, when it cools off a bit at night, you love to go outdoors. Check out our ideas for 5 family-friendly summer night activities. #TargetRun
Summer is meant to be spent outside relaxing and having fun with family, right? However, we're already having days where the temperature and heat index is getting into the 100's before it's even July. Eeek! While I like warm weather and grew up here in the humid south, spending the day outside getting super sweaty and sticky isn't my idea of fun, nor that healthy for our family. Instead, we like to let the evening night roll around to cool off a bit and then have some fun outdoors since most of us are staying up a bit later anyway. We love our AC and to get out of the house, I certainly don't mind stopping by our local Target to pick up some summer essentials. As it gets darker, you might be wondering what you can possibly do for fun outside, though. Check out our 5 family-friendly summer night activities for some ideas!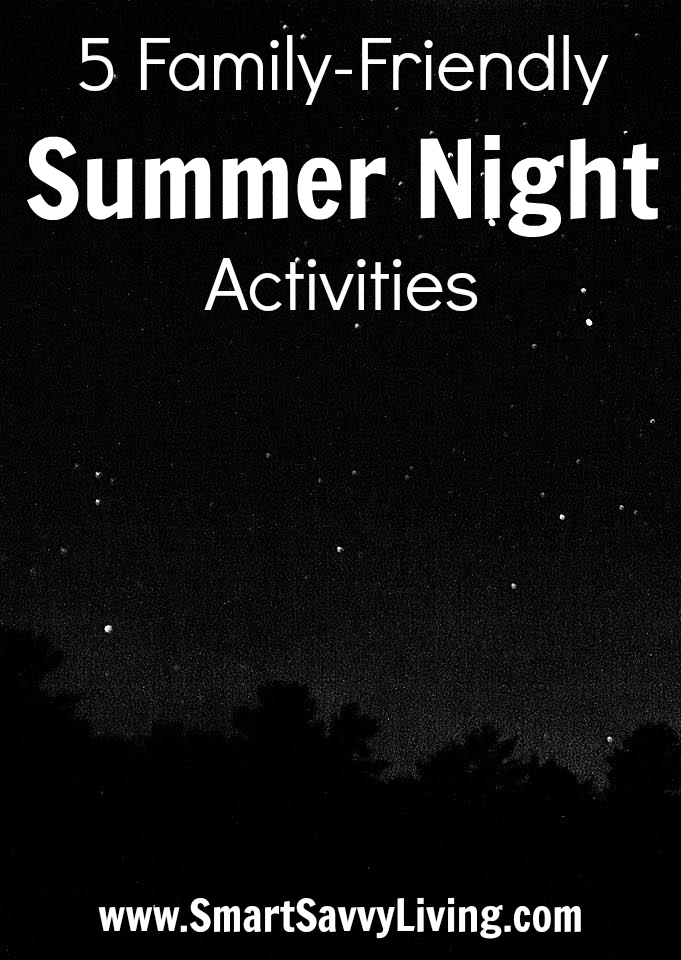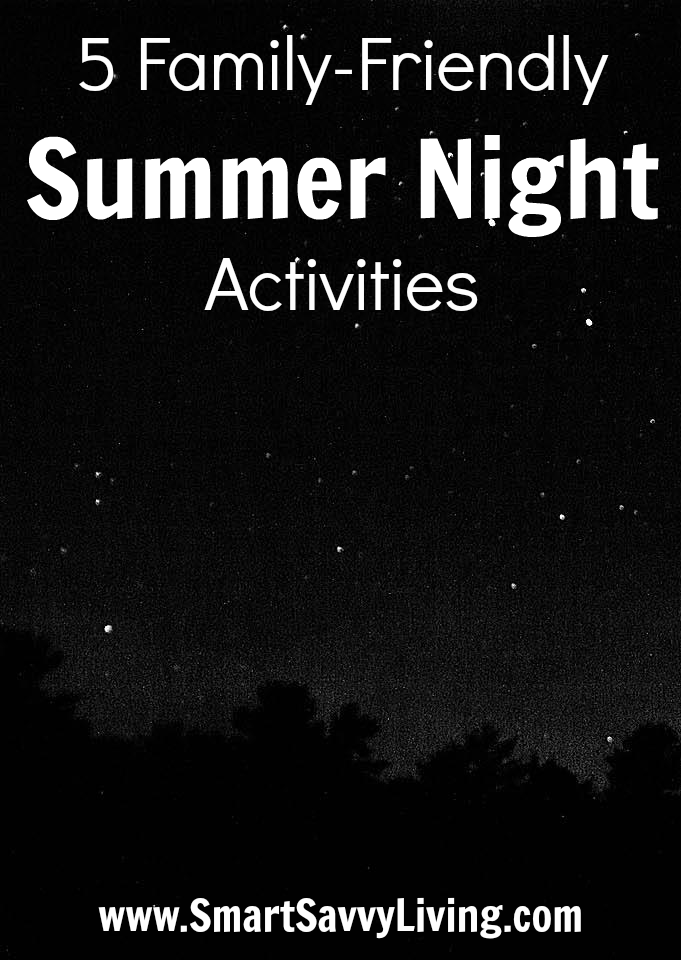 1. Stargazing - When's the last time you were outside stargazing? Whether it's just sitting on a quilt looking up at the sky or getting fancy with a telescope, stargazing is a perfect family-friendly summer night activity. Have a few snacks on hand, some cold lemonade, unplug and all you need is a good blanket, your family and a clear summer night sky. Bonus points if you spot a shooting star!
2. Watch a Movie Outside - Tired of staying cooped up indoors on those super hot days? It's time for movie night outside once it gets dark and cools down! If you have a solid white wall or garage door, it can make for a great movie screen; otherwise you can hang a large white sheet up. If you don't have a projector to use to stream a movie, many smartphones can be made into a projector with a little DIY.
Can you guess what one of my favorite summer night activities for the family is? ;)
3. Have a Late-Night Campfire Dinner - Who says you have to go camping to have a fun campfire dinner? Set up the backyard fire pit (just make sure all materials are food-safe) and gather the family for your favorite campfire dinner. One of our favorites is fire-roasted hot dogs with skillet potatoes and s'mores, of course, for dessert. Yum!
4. Catch Fireflies - I think just about everyone remembers the magic fun of grabbing an empty clean jar from the kitchen and then going out and catching fireflies for the night. Just don't forget to let them go before you go inside.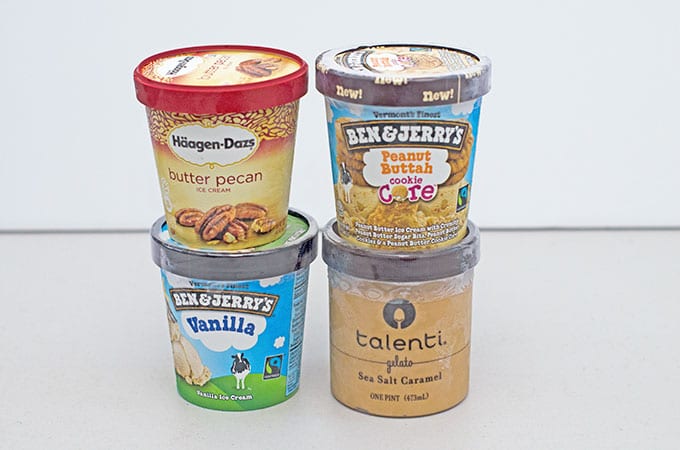 5. Set Up an Ice Cream Bar - While you guys know I have a huge sweet tooth already, ice cream has become my favorite dessert over the years. Plus, this time of year, it's the perfect way to cool down after a super hot day. I was in Target the other day, while it was nearly 100°F outside, so I was certainly inspired to stock up on some ice cream essentials. I got some of our favorite ice cream flavors, plus must-have toppings like cookies, hot fudge, cherries and whipped cream. I love that at Target I can get all of our foodie favorites, plus spoons, bowls, napkins and the like.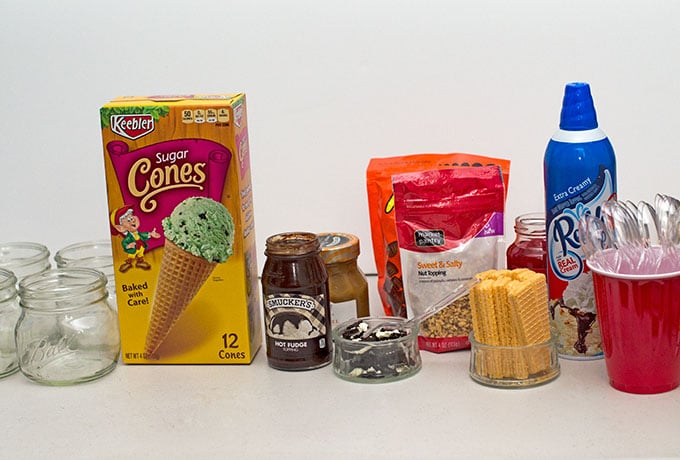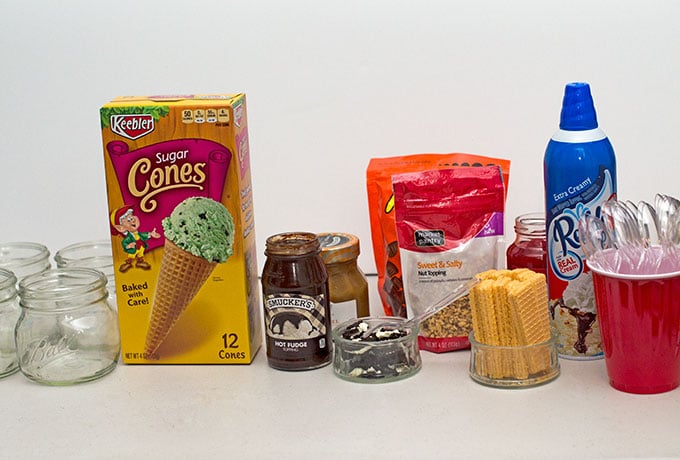 The other night it was still super hot at over 90°, so we opted to scoop our ice cream inside and set up our toppings bar out on the screened-in sunroom. If it's a bit cooler, you can certainly include the ice cream by your toppings bar by filling a big bowl with ice and nestling the containers in the ice. Little more says happy summer night than being surrounded by family under the summer night sky, lighted by a couple lanterns, with a big bowl of ice cream and a cold glass of lemonade.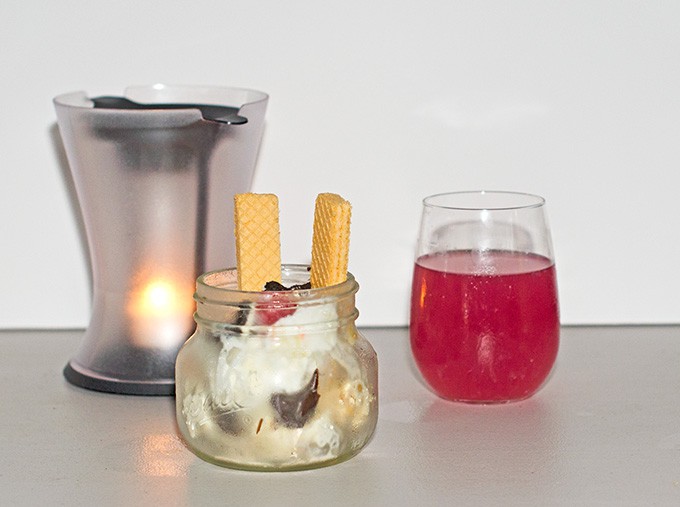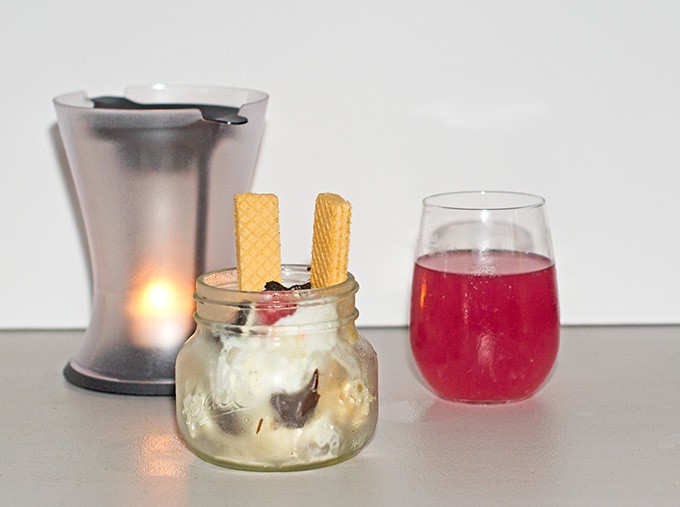 Which of these 5 Family-Friendly Summer Night Activities are your favorites to do as a family?
What's your #TargetRun?