Cats are awesome pets, but they can be a bit tougher than dogs to spoil and interact with. Thanks to Fancy Feast® Broths for sponsoring this conversation about 5 easy ways to spoil your cat like they deserve! #LoveABowl
When I was a young child, we mainly had dogs and most summers a tomcat would come around for the season. I really enjoyed the cats, but I always thought I'd mainly be a dog person. However, after 8th grade all I wanted for a graduation present was a black kitten. Shortly after, I got my little black kitten, Tinkerbell, and my life as a both a dog and cat person began.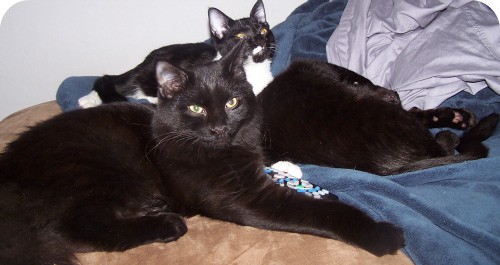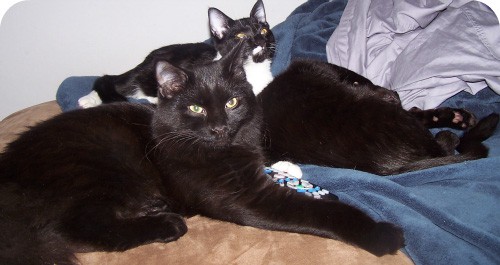 A few of our rescue cats.
Today, Mr. Savvy luckily shares my love for animals, and especially cats, which is evidenced by the handful of rescues we've taken in over the years. We love them all dearly and take time to play with them and feed them well. We don't have a ton of extra money to spoil them lavishly, but they all seem very happy. It is entirely doable to spoil your cats without a lot of money, though. Check out these 5 easy ways to spoil your cat to see how.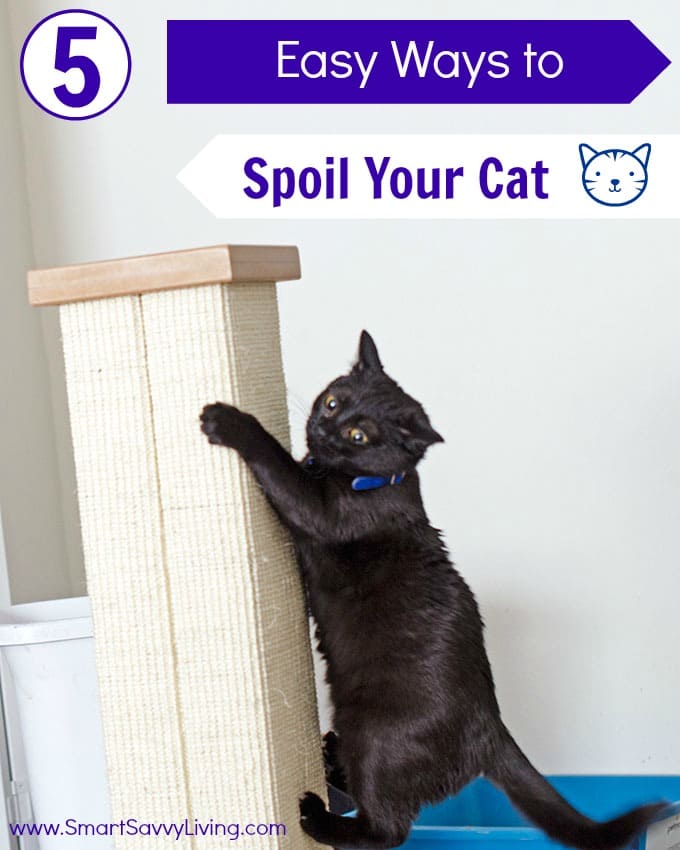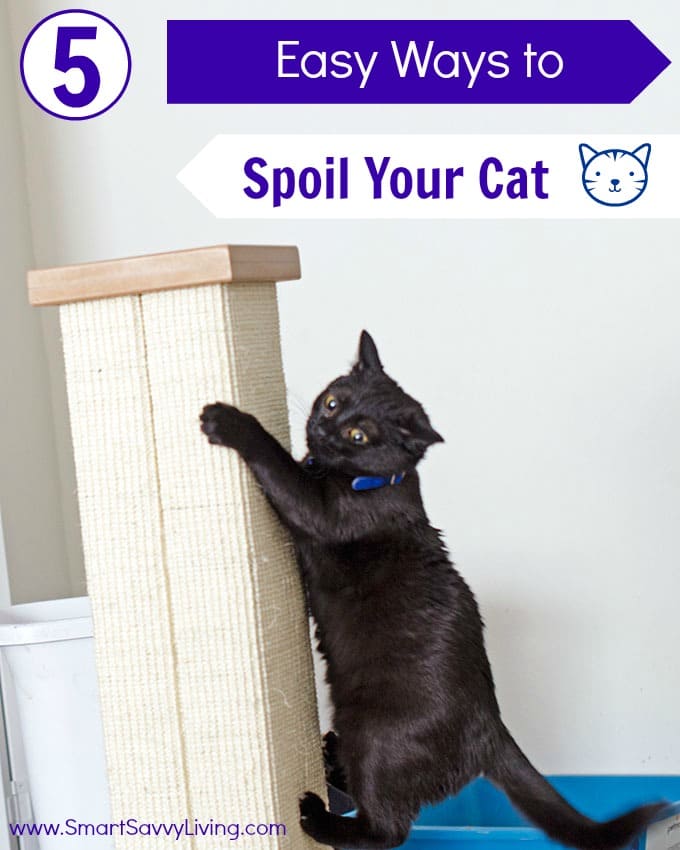 1. Spend plenty of one on one time with your cat. With life being super busy these days, it can be hard enough to find one on one time for our significant other, kids, family and friends, nevertheless our pets. But, believe it or not, cats are actually rather social creatures. That's why if you can make some one on one time for your cat, they'll feel extra spoiled whether it's interactive play or just getting lots of love and petting on the couch.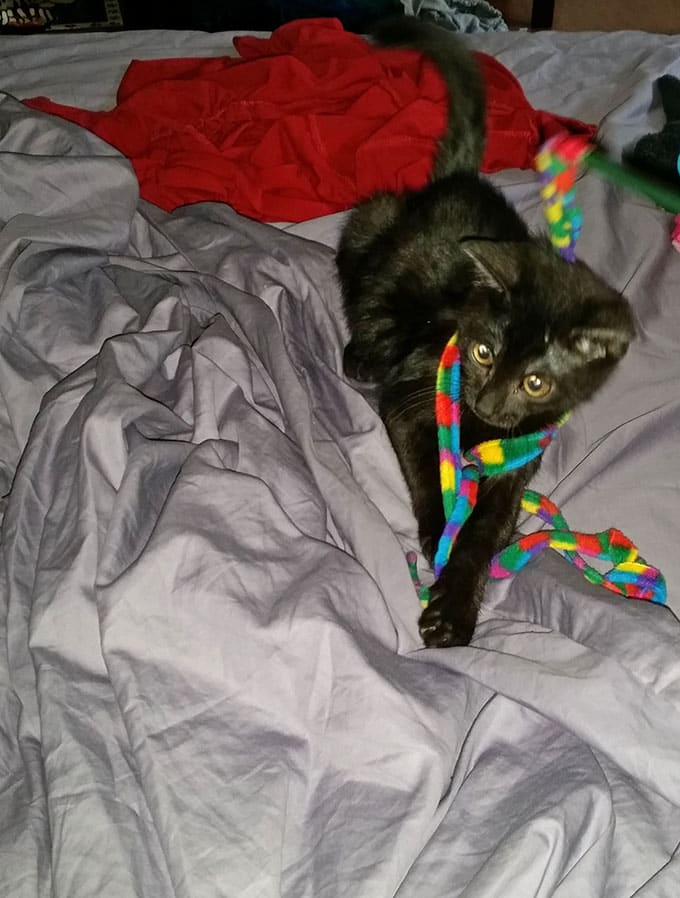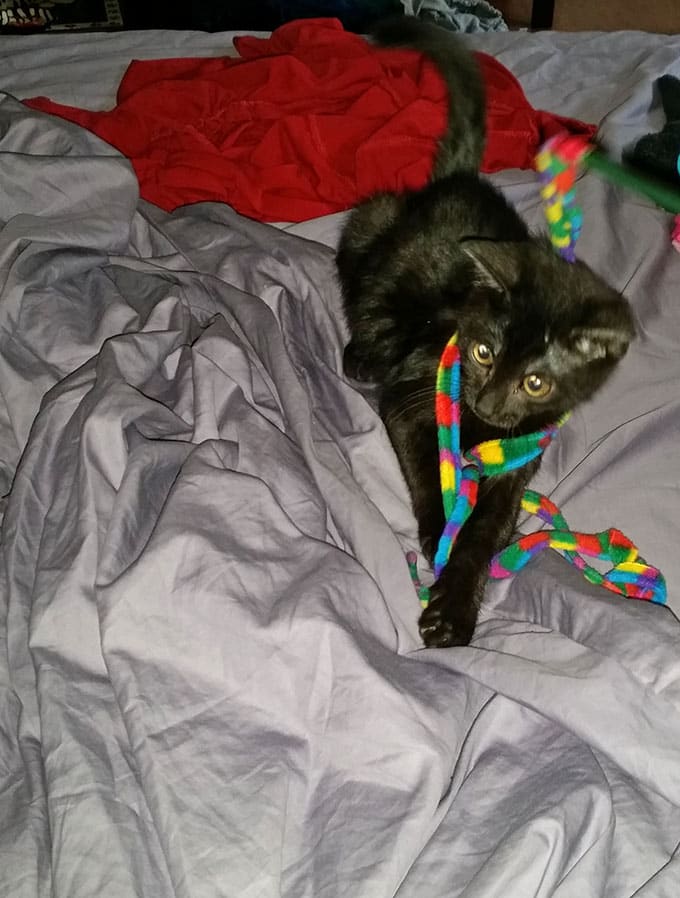 Pip really gets involved when it's time to play.
2. Have several solo play toys for while you're away. Between work and other commitments, we can't always be home for our cats. That's why I like to have several solo play toys for our cats for while we're away. We have lots of cat trees for the cats to lounge, climb and play on. We also have several toy mice, stuffed cat nip toys and other toys they can bat around. Just be careful that the toys don't have small pieces that could tear off that your cat could swallow.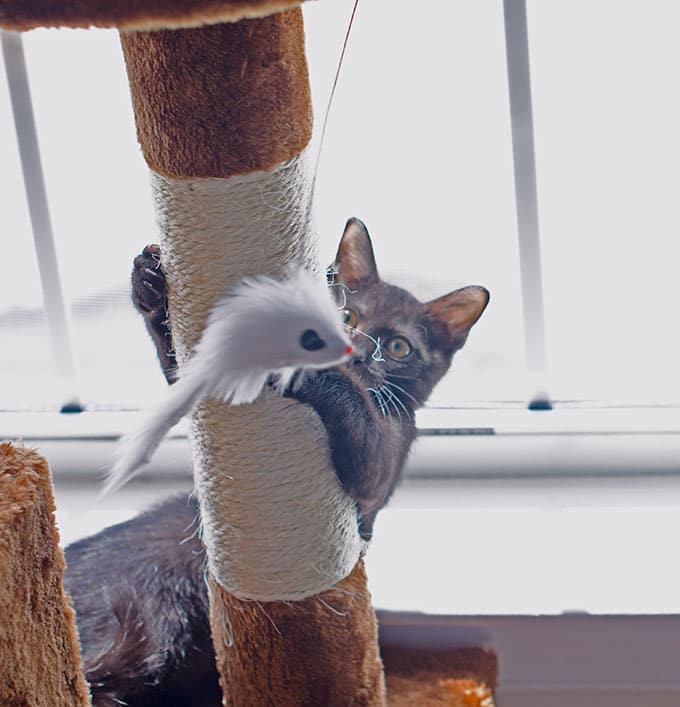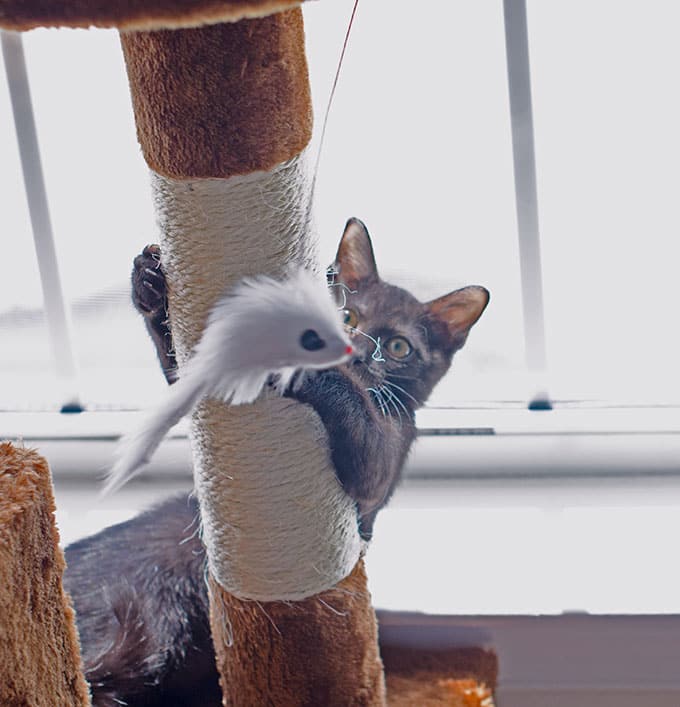 Cat trees are a great for play, sleeping and scratching.
3. Make your cats day with some catnip and/or grass. Even though cats love their meat, from my experience they love their greenery from time to time, too. It's always important to make sure any plants you have in your home are cat-friendly. We also like to spoil them by having cat grass available for them to chew on whenever they feel like it. We also have organic dried catnip that we treat the cats to about once a week.
4. Have plenty of places for your cat to sleep and scratch. While we tend to live on one level at a time, our feline friends love living in a vertical world. We have a cat tree or tall scratcher in each room the cats frequent that they can scratch and lounge on. This keeps them happy, and our furniture safe.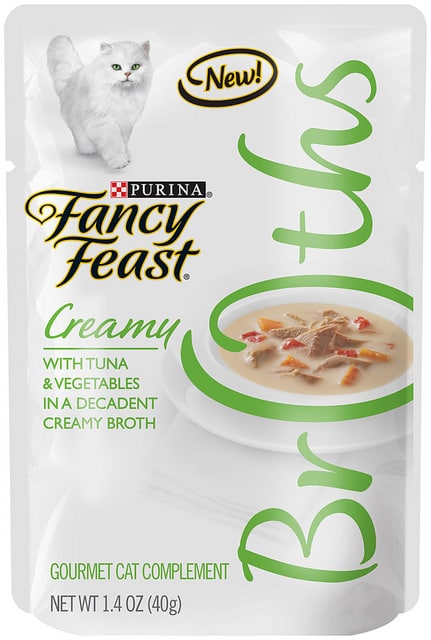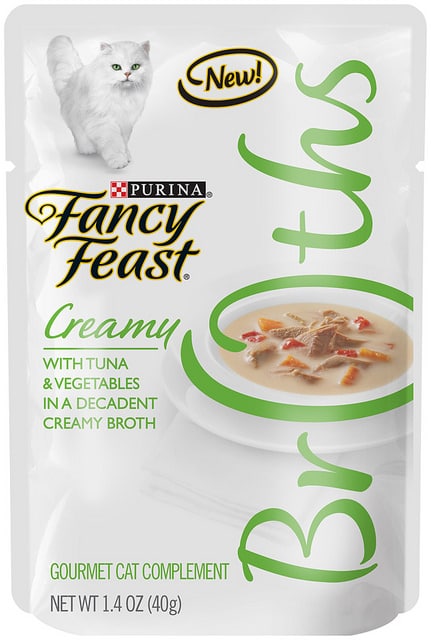 5. Give your cat a few treats. Our cats absolutely love treats. Once a day we'll give them a few dry treats, a bite of chicken or a packet of wet food. One great new treat we have recently found for our cats are Fancy Feast® Broths. I like them because they are made with broth (great to help with hydration) and real seafood and vegetables, but without by-products or fillers. Plus, as silly as it sounds, I also like that they are in easy to pour pouches so I don't have to worry about getting cat food smells every where. The cats seem to really love the taste, and with with 8 varieties, they also don't get bored of the same old flavor.
Check out this video for more details about Fancy Feast® Broths:
What are some easy ways to spoil your cat that you do for your favorite feline family members (try saying that five times fast!)?
This is a sponsored post written by me on behalf Fancy Feast®.