Check out these 3 ways to save more money at Walmart as part of a sponsored post written by me on behalf of Crowdtap! #WMTSavingsCatcher
I will admit that until we moved about 7 months ago, I rarely shopped at Walmart. Where we lived before we moved, there were other stores that were closer, so we just stuck to those. Now that we live super close to 2 Walmarts that are literally just a couple streets over and a stop light away, we've been shopping there a lot more. I have to admit, I've been surprised at just how much lower some of the every day prices can be compared to other stores, which has made me want to shop there even more. Like most everyone else, I do like to save as much money as possible. So, I pondered how I could save even more money by shopping at Walmart and came up with these 3 super easy ways to save more money at Walmart!
3 Ways to Save More Money at Walmart
Psst...while this information is current as of 10/13/2014, Walmart may change their policies at any time, so be sure to check the Walmart Coupon Policy and other Walmart policies regularly.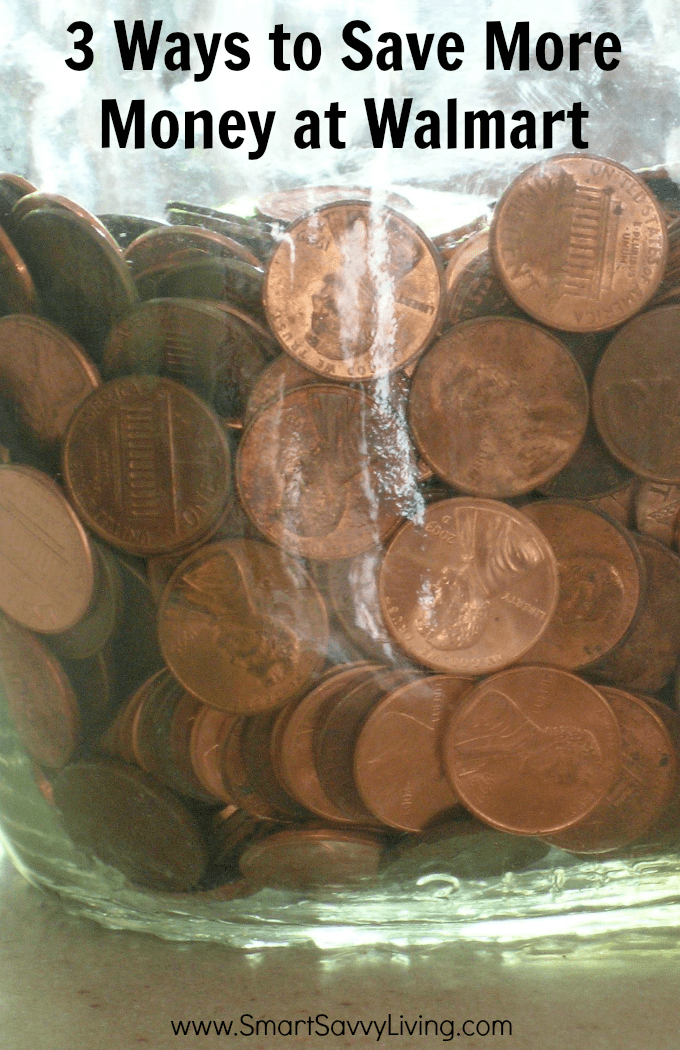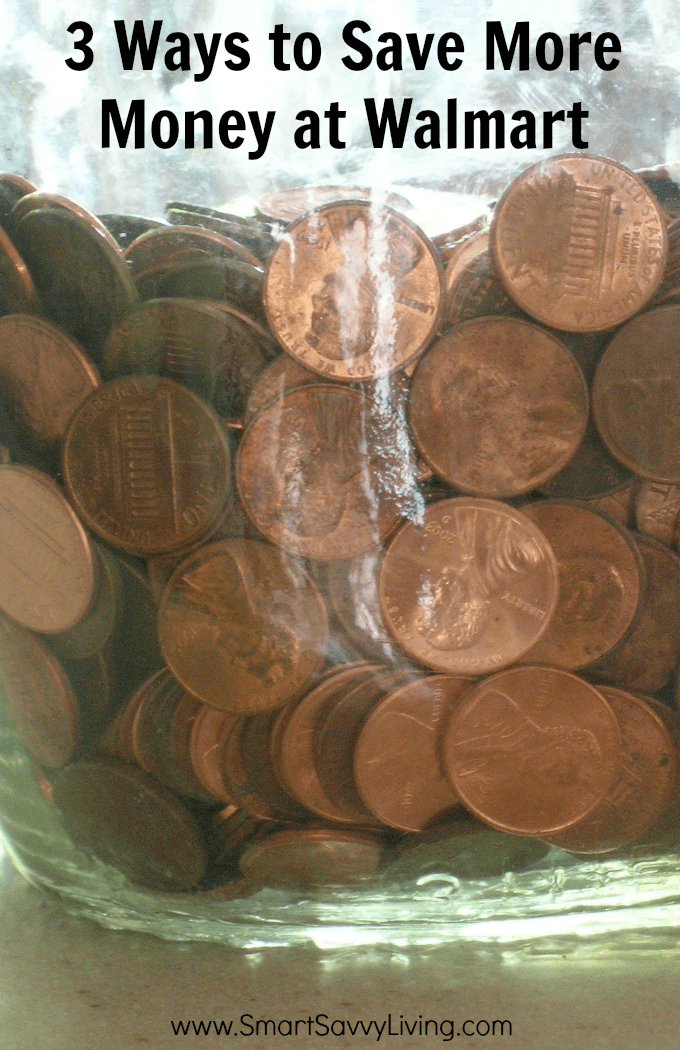 1. Use coupons. These days we're lucky enough to have coupons readily available. Walmart currently has a pretty generous coupon policy in that they accept a variety of coupons including manufacturer, print at home, checkout (Catalina) coupons, and even competitor's coupons. So, before you head to Walmart again, be sure to check out online coupon sites and your local newspapers for coupons to save even more!
2. Use Walmart's ad matching. Remember the days of having to go to a handful of stores each week to get the very best deals? Yep, with Walmart's ad price matching, you don't have to do that anymore! So, the next time you see a sales price being advertised at another local store that is lower than your local Walmart, you can get the same sales price at your Walmart. I love how much time and gas this saves.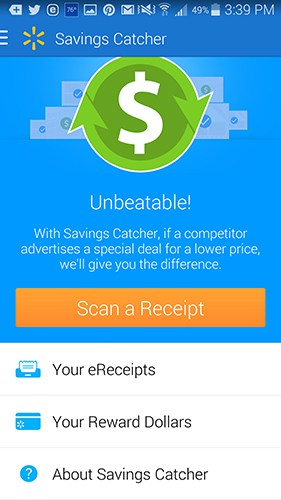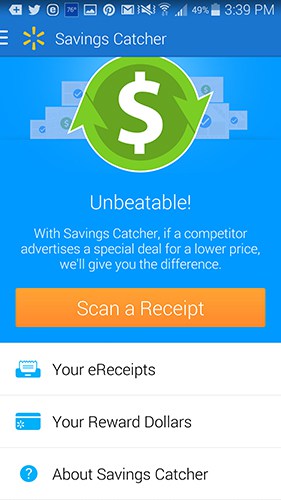 Walmart's Saving Catcher is super easy to use. All you have to do is scan your receipt!
3. Use Walmart's new Savings Catcher app. When we started shopping at Walmart more, I also downloaded the app to my smartphone and sometimes will shop with it and pick up the items at our local store as it's a great time saver. Recently I noticed there was new section called Savings Catcher. Obviously, with my love for saving money, my curiosity was piqued, so I had to take a look. I have to say, I was pleasantly surprised by what I found! Now you can shop at Walmart, quickly scan your receipt (just the QR code or barcode) after your make your purchase right into the app, and the app will check any of your local store's prices and if they are lower, you'll get an eGift Card with the difference. How cool is that?! No more having to go from store to store for the best price, or even having to check local ads for ad matching. I think I will definitely being using this feature a lot more over the next year and put my savings toward an extra special holiday season in 2015 since it's kind of like its own special little savings account!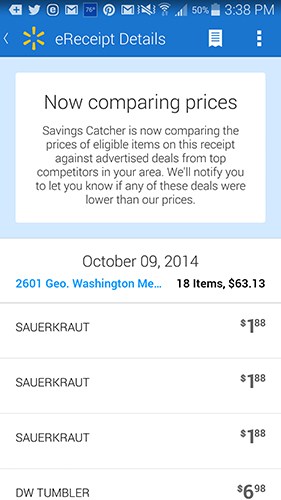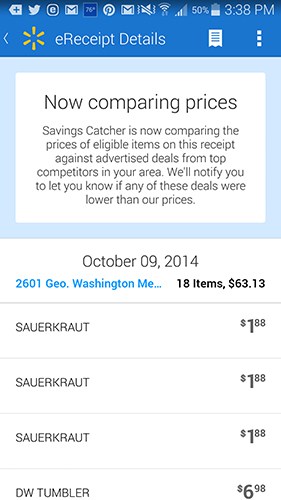 Have you tried out Walmart's Savings Catcher or do you have any other ways to save more money at Walmart that you use?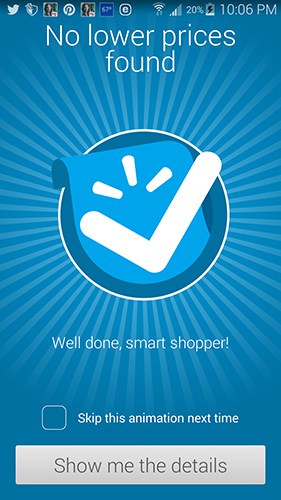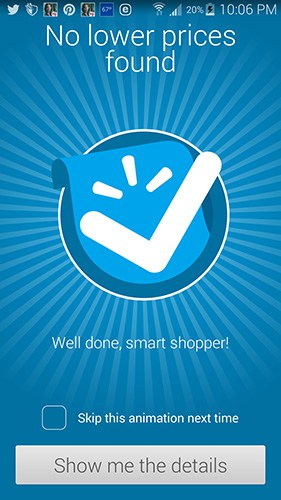 I have to say that I was super impressed to buy 18 items and know I got the best price!
Want to win a $2000 shopping spree at Walmart? I know, I know - who doesn't?! Enter this Walmart Shopping Spree sweepstakes for your chance to win!