Looking for a smartphone with a big screen that you won't have to have a contract for? Check out our Huawei Ascend Mate 2 Review to see if it's the right phone for you.
This is a sponsored review written by Smart Savvy Living thanks to product provided by Huawei Device USA. All opinions are honest and our own.
These days I'm one of those old fogies that can say I can remember when the iPhone, which I consider the first rather popular smartphone with a touchscreen in the states, first came out.
I had recently won an iPod Touch in a sweepstakes that I was absolutely in love with. Mr. Savvy got tired of hearing about how awesome it was and ended up getting himself an iPhone since it would help him with work anyway.
Then it was my turn to be jealous as we often texted since he worked out of state during the week and we had just moved in together as I had to use the ancient texting system through the keypad. I know, I know, first world problems...but texting that way is so slow and actually painful after a while!
Fast forward to today where smartphones are everywhere and we all crave bigger and better. So, when Huawei recently offered to send me an Ascend Mate 2 to review, I couldn't say no!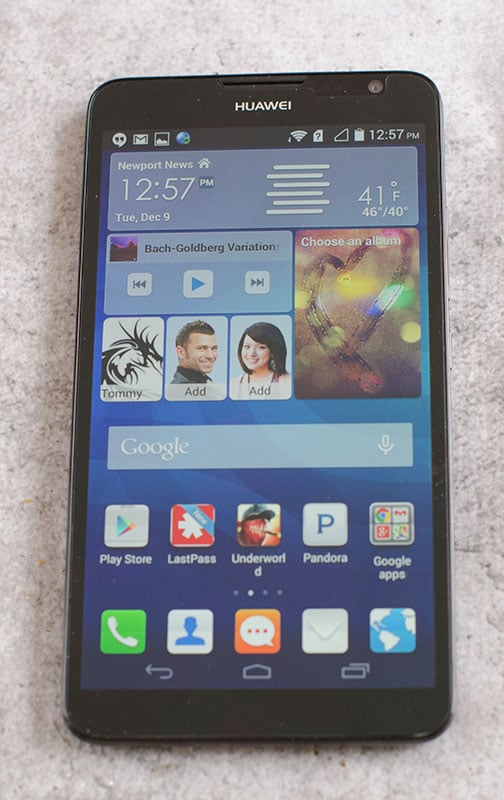 I love that there are a lot of widget options with the Ascend Mate 2 so I can see a lot of info on one page.
About the Huawei Ascend Mate 2
The Huawei Ascend Mate 2 has the largest screen of any smartphone at 6.1" with an HD screen. It also has the longest battery life, lasting up to 60 hours on a single charge.
It's also 4G LTE compatible and has a 13MP camera. You can also choose your cellular network, with no contract or fees for changing carriers.
Our Huawei Ascend Mate 2 Review
I've always been a huge fan of Android phones and have tried a variety of brands, so I was eager to give the Ascend Mate 2 a try. I use my phone a lot throughout the day from taking photos and video, texting, listening to music, and many other things, so a high-quality phone is very important to me.
Here are some things I loved right off.
What I Love About the Ascend Mate 2
Large high-quality screen
Long battery life even with heavy use
Good sound quality
Completely unlocked
Android operating system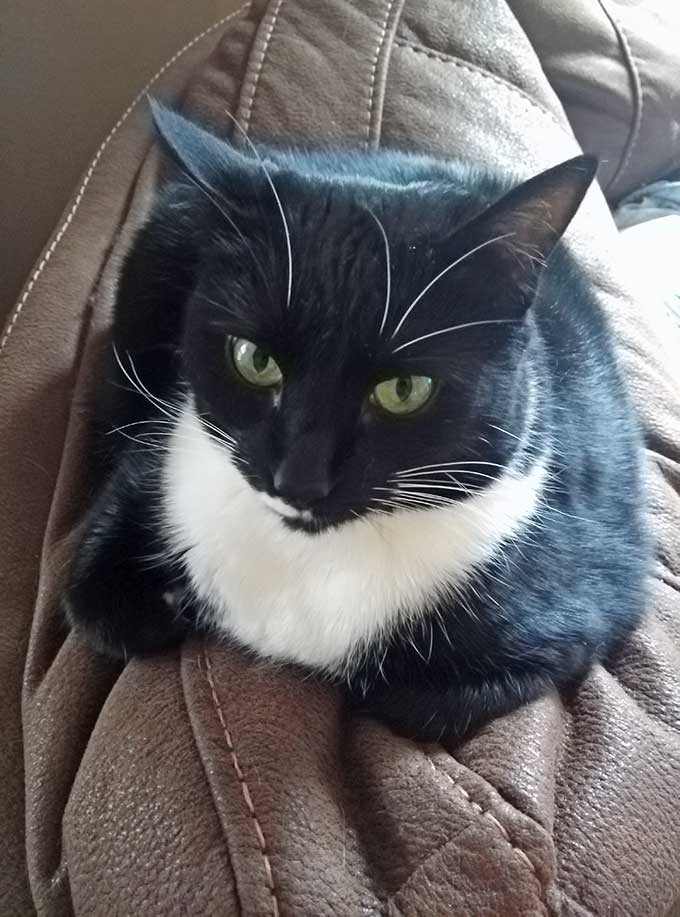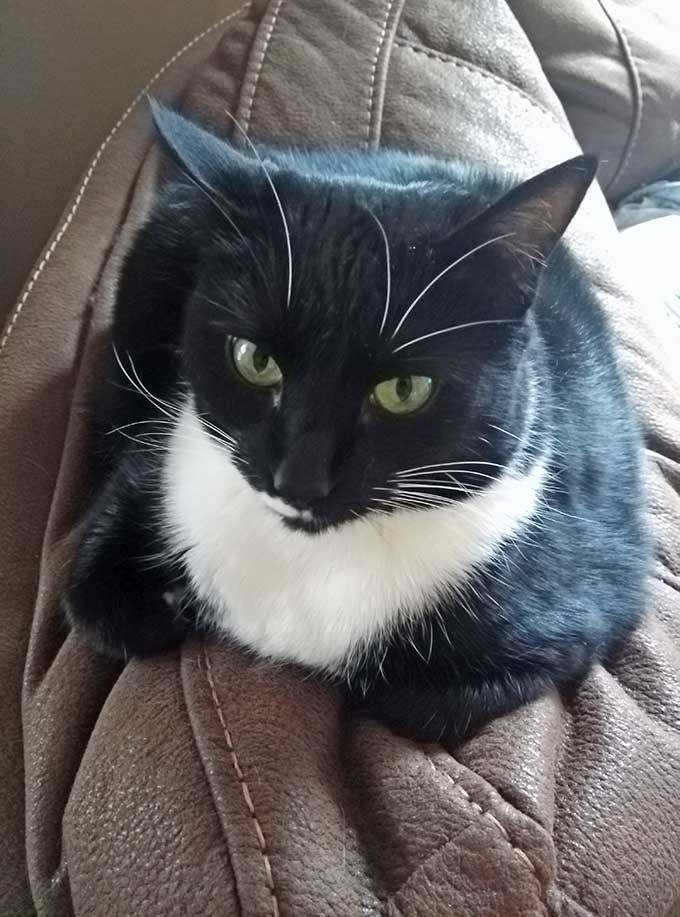 I was impressed at the quality of pictures the 13MP camera takes, even on days like this super cloudy day.
As you can see, there are a lot of things I love about the Ascend Mate 2. Honestly, after using it off and on for nearly a month now, I find it very comparable to my Galaxy S5, which is a very good thing.
One big benefit the Ascend Mate 2 really has over any other smartphone I've tried, though, is the long battery life. I was truly amazed at how after a whole day of installing apps, messaging friends, trying out the camera and even playing several game apps, that I still had over half my battery left.
Usually by noon, I have to start charging my phone again, so this is a super nice feature that allows my day to be more productive.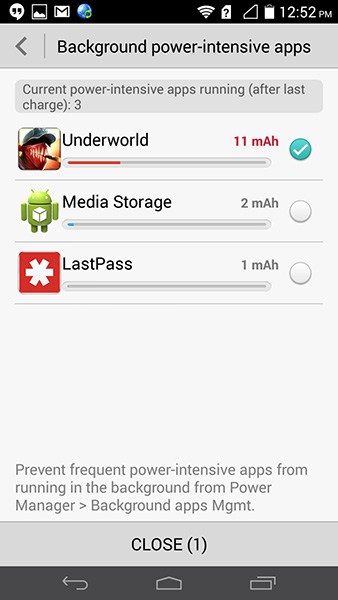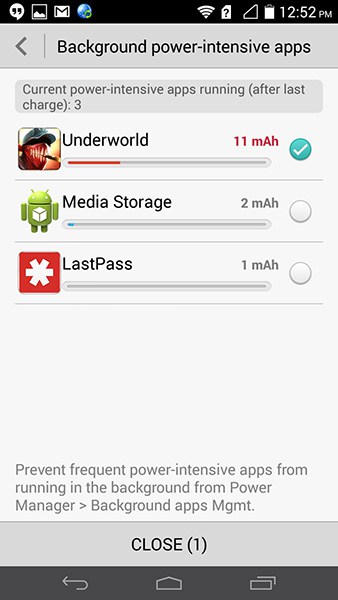 I find it very helpful that the phone alerts you to apps that are using a lot of power to help you get even more out of one charge.
Another thing I really like is that the screen is large and high quality. I kind of like to think of it as a mini tablet, without being encumberingly large.
Actually, I think it would be really great for kids to use as a tablet, even if just with wi-fi, as it would be easier for them to carry around. Even though I'm a smaller statured person and have smaller hands, I didn't find the Ascend Mate 2 too large to comfortably use.
I also really like that it has a textured back, so if you aren't using a case, the phone has something to grip onto so it won't just slide out of your hands as easily.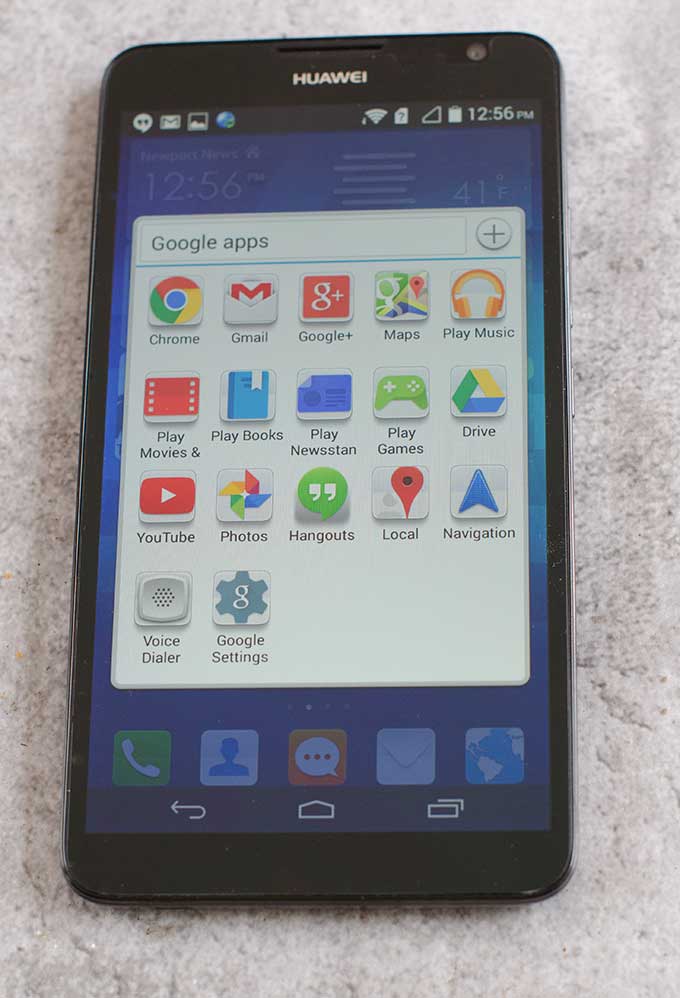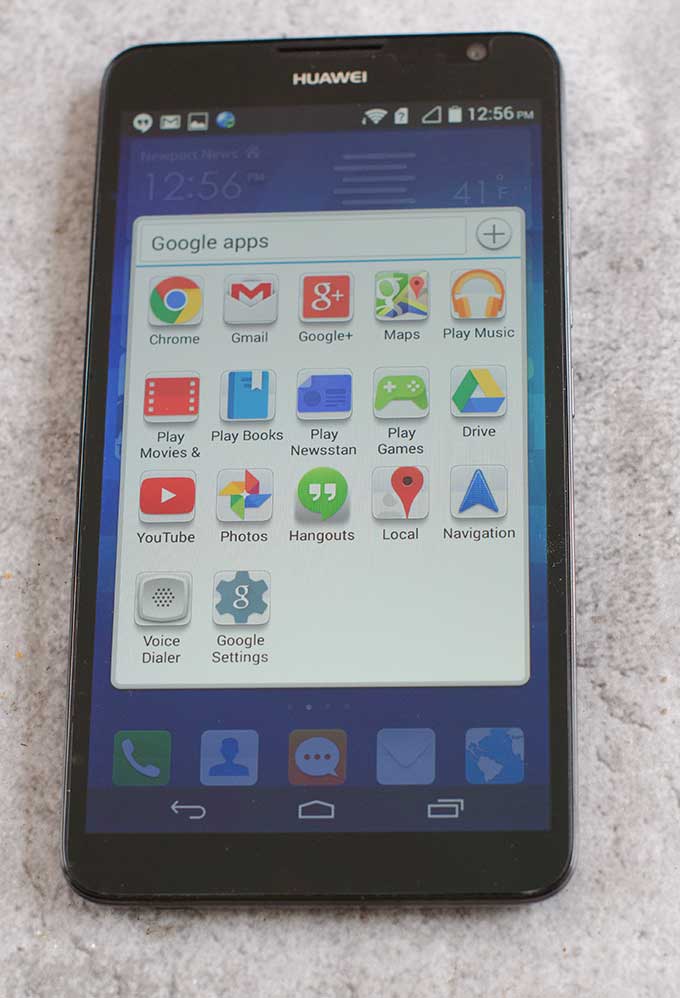 With an Android OS, you can use features you're likely used to, like organizing your apps in folders.
I also like that the phone uses the Android operating system so I have access to all the apps I'm used to and can utilize features like organizing the apps into folders.
If you're like me and take a lot of photos and videos, as well as download files for work regularly, I think you'll also appreciate that you can add an SD card to the phone to increase the storage size. Speaking of pictures, with the 13MP camera, I haven't been disappointed at all in the quality of images I've taken.
Lastly, if you travel a lot or are thinking about changing cellular networks, the Ascend Mate 2 is completely unlocked without the need of a contract to use wherever you want.
Did We Find the Ascend Mate 2 to be a Smart and Savvy Choice?
Yes, we did! I can see the Ascend Mate 2 to be beneficial to all sorts of smartphone and tablet users of varying ages. It has kept up with my rugged smartphone use so well that I'm still using it regularly after this review as a small tablet.
We hope you found this Huawei Ascend Mate 2 Review useful. Let us know if you have any experience with the Ascend Mate 2!
Unlock the possibilities with Huawei. With the largest screen, and longest battery life, where will you go with Huawei. Visit GetHuawei.com to learn more and unlock your possibilities!