Buying furniture can be quite stressful. Check out our 5 tips for stress-free furniture buying.
This is a sponsored article written by Smart Savvy Living on behalf of Havertys. #HavertysInspired
If you've read some of the recent posts here on Smart Savvy Living, you've probably read that we're moving soon. Tomorrow's the big day for most of the moving, actually!
We totally can't wait as we'll be moving from a ~900 sq ft townhouse to a ~2600 sq ft single family home. We've tried to live in smaller housing for a number of years to keep costs down.
But, between the fact that we just need more room, Mr. Savvy getting a new job and that we miss having a yard and would like to have a dog someday, we knew it was time to move again.
Since we'll be moving into a much bigger house and most of our furniture was made for small areas, that, of course, means we need a LOT of new home decor for the new place.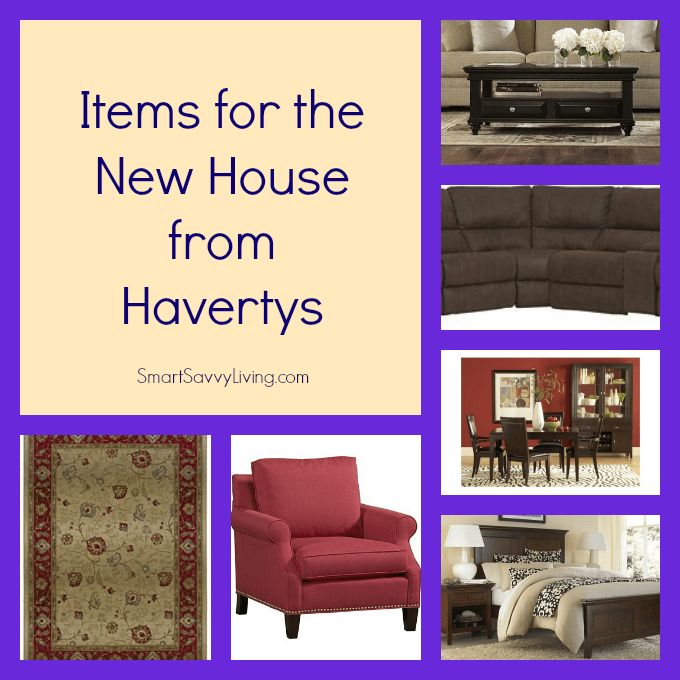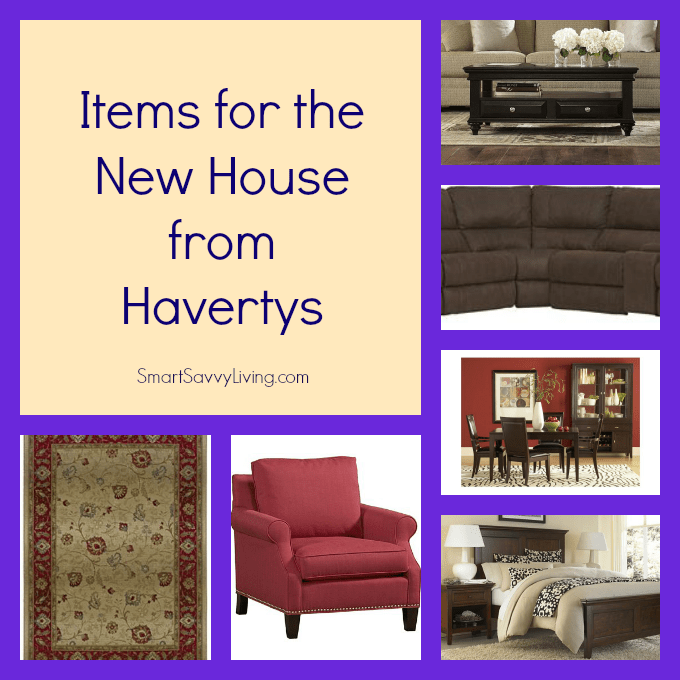 It was timely that Havertys recently asked me to share some of their products that inspire my own tastes in home decor. Why?
Well, we've been buying furniture and other accessories there since I can remember. Ever since I was a young kid, I remember making the trek into town (we lived in a rather small country community) to Havertys whenever we needed a new piece of furniture: couches, recliners, coffee tables, ottomans.
You name it, we bought it there. I adored the real wood desk with hutch that I used while growing up for homework and kid crafts that we got from Havertys that amazingly survived a messy kid like me beautifully.

We love having friends over for drinks and parties, so this Laramie sectional will be great to accommodate everyone!
So, it was a no-brainer to me to check out Havertys when the Mr. recently mentioned he'd really like to get some new couches or a sectional for our new home. Now, to be completely honest, the Mr. did look at some other stores first but I immediately went to Havertys online site to check out what they had.
This Laramie sectional immediately caught my eye.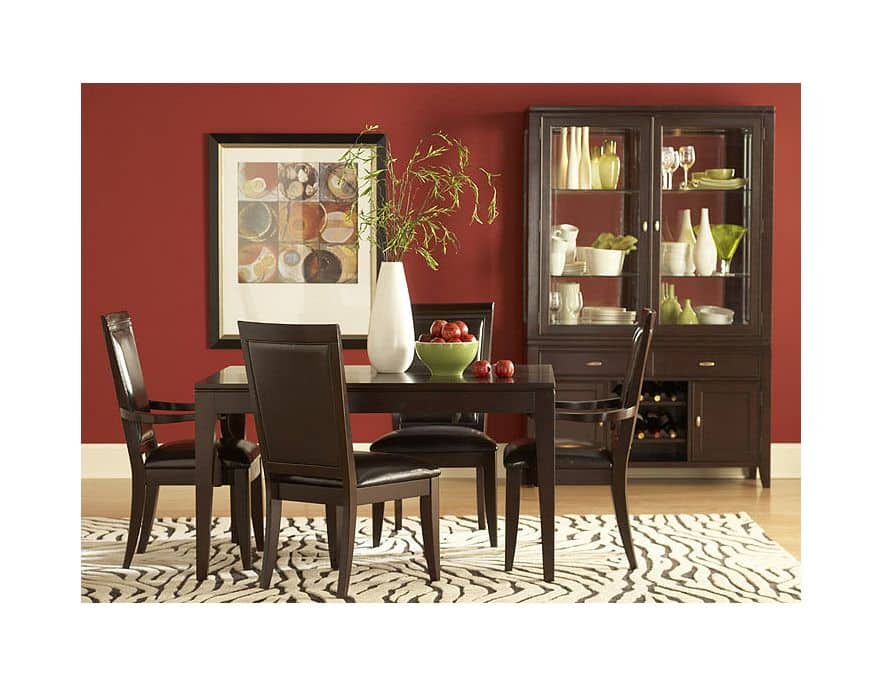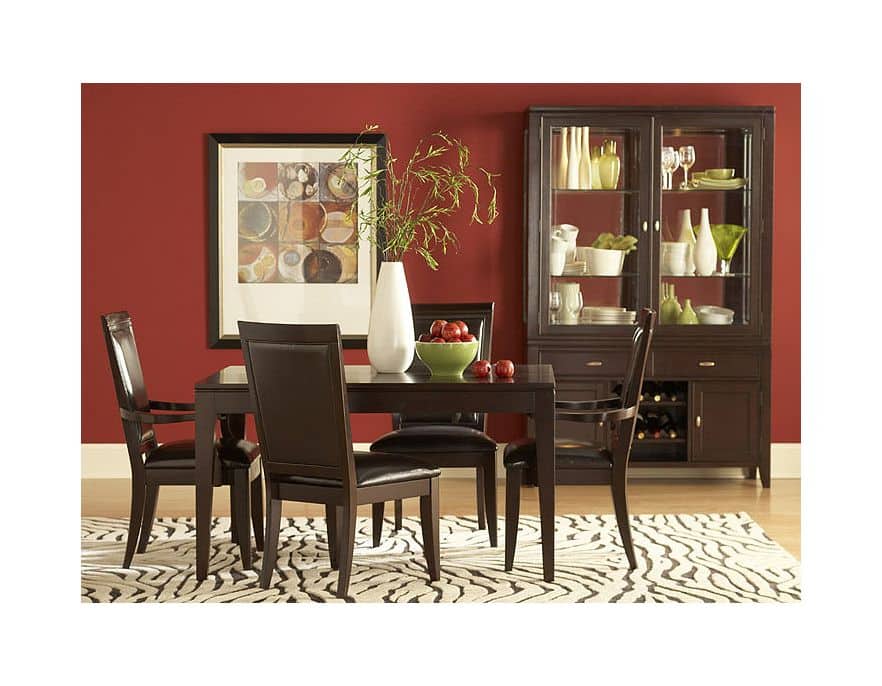 I so can't wait to get a nice dining set like this Midtown Collection so we can entertain again in our new home!
Mr. Savvy and I both enjoy lounging in front of the TV in the evening and our cats are actually quite social and love snuggling on the couch with us. Plus, neither of us are exactly stick people, so it is very important to have high quality and durable furniture that can last without totally decimating our budget.
So, I told him to stop by the Havertys store while he was away on work trip since they had the sectional in their showroom. What do you know, he literally said he is in love with it!
Nevermind all the other brands he was trying to talk to me into, he now wants this sectional hands down. The real kicker is that including tax, warranty and delivery, it's going to be nearly $2000 (yes, 2 thousand) cheaper than what he was looking at before!
It was also a super nice gesture that the Havertys sales associate emailed him the same day thanking him for stopping by and offering any further assistance.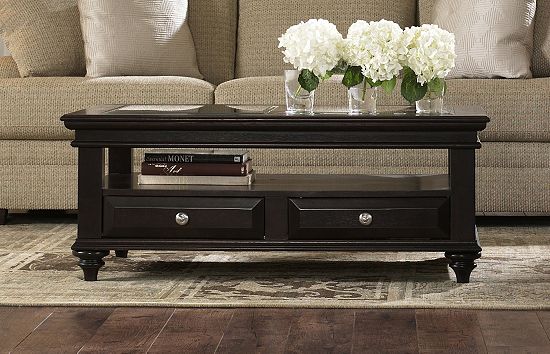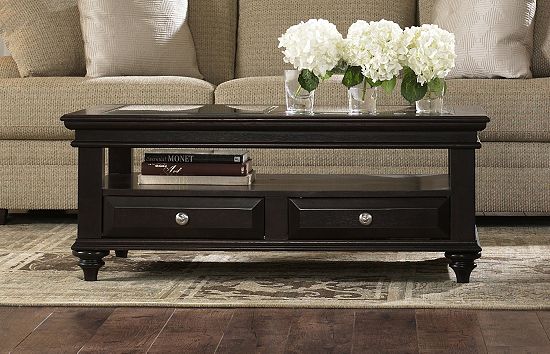 I love how beautiful this Panama coffee table is and that it also comes with extra storage space!
Our coffee table has also gotten pretty beaten up over the last 5 years so I think it's time to upgrade to something a little more fancy. Plus, since our living room will be almost twice as big, I think some side chairs are in order as they're a great way to add a bit of style and color to a room.
The living area is very open concept, so Mr. Savvy saw this beautiful dining room table he'd like to get as well. I really love the big rustic dining tables that are beautiful, yet still very sturdy and functional.
I have to admit, I was already excited to move, but the idea of getting a bunch of new furniture has me even more excited!
Buying furniture isn't as easy as going to the store and picking out a bunch of new items, though. Here are 5 tips for making furniture buying less stressful from our own personal experience.
5 Tips for Stress-Free Furniture Buying
1. Measure, measure, measure. If your room is empty, it can look a lot bigger than it really is.
Plus, even though that huge couch might fit in the room, it might not actually fit through your door. So, it's important to measure the room, along with any doors, stairs, etc. that your new furniture will have to go through to make sure it will fit.
Otherwise, many stores charge a restocking fee if it must be immediately returned.
2. Take a night to sleep on it. Buying furniture can be a big and expensive decision.
These are items you are likely going to want to take care of and use for the next several years. Don't be afraid to not buy the same day as you browse and sleep on your purchase choices.
That way you can make sure you have the furniture that you really want, but that is also practical for your lifestyle.
3. Read reviews on the piece. Havertys and most other furniture stores now have online reviews you can easily read.
Yes, a lot of times people don't leave reviews unless it's about a negative experience. But, you may also find information about certain common defects or other issues people may be having that you can ask the sales associate about.
For example, you may love the material on your favorite couch, but others may have experienced just how much pet hair sticks to it.
4. Buy during holidays and promotions. Throughout the year furniture stores have a number of sales that usually coincide with holidays and seasons.
The sales can actually often save you around 10% or more off the non-sale price. Some of the upcoming sales you may want to wait for include Memorial Day, Independence Day and Labor Day.
5. Make sure everything is crystal clear about deliveries, warranties, etc. Having items delivered or getting that extra warranty can sound like a good idea, but it's best to make sure you're crystal clear on the details before you put down extra money.
Will deliveries include any unboxing, putting together of furniture and taking away old furniture? Does the warranty include fabric and structure repair or just stains and spills?
Check out the Havertys store locator to find a store near you and follow Havertys on Facebook, Twitter, and Pinterest for information on the latest styles and trends.