This post was sponsored by Nature Made® as a part of an Ambassador Program for Influence Central.
Curious about using probiotics to help with your health goals but don't know where to find them? Check out these 3 ways to add probiotics to your diet.
One of the best things I have done for my health recently is to start taking probiotics. I'll admit that when I first learned about probiotics I was skeptical that they would really help with anything. But, after reading over and over that they could help several issues I was having, I decided that I had nothing to lose by trying them and hopefully a better mind-body balance to gain.
I'm so glad I finally tried probiotics because I did see several benefits and improvements. While it might be TMI to some, but I have to say it really does help support regularity and digestive balance.
If you'd like to give probiotics a try, here are some ways to add probiotics to your diet.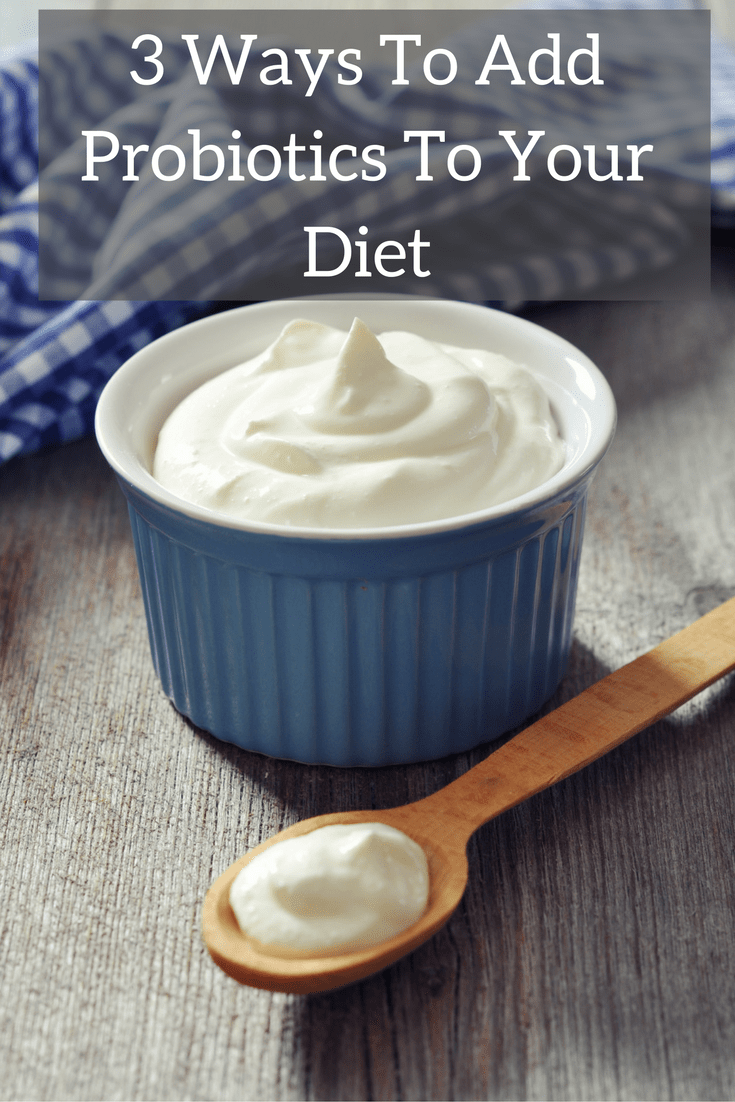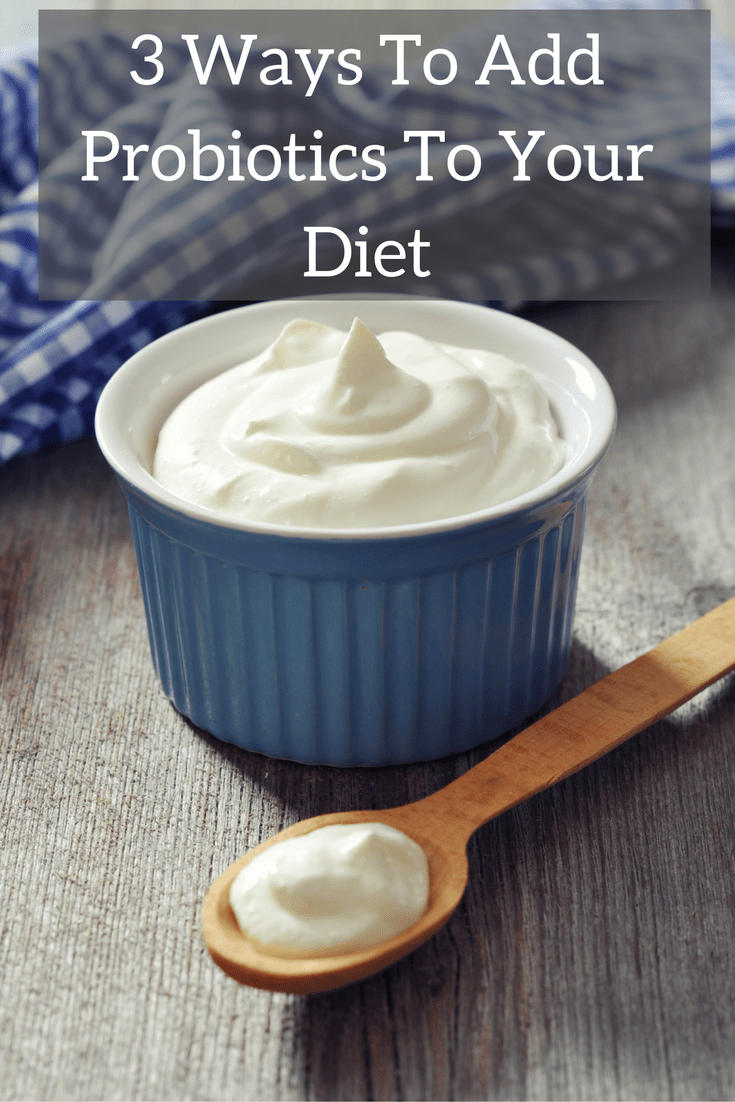 1. Eat your probiotics. Yogurt is probably the most well-known food that has probiotics. I also like eating fermented foods, like sauerkraut and kimchi. You can also find probiotics in some raw cheeses, miso, and even some varieties of sour pickles.
2. Have your probiotics and drink them, too. If you love smoothies for breakfast or a snack you can easily get some probiotics in your diet by adding some yogurt. One of my favorite ways to drink my probiotics is to have some kefir, which comes in a lot of different flavors these days. There's also kombucha and kvass.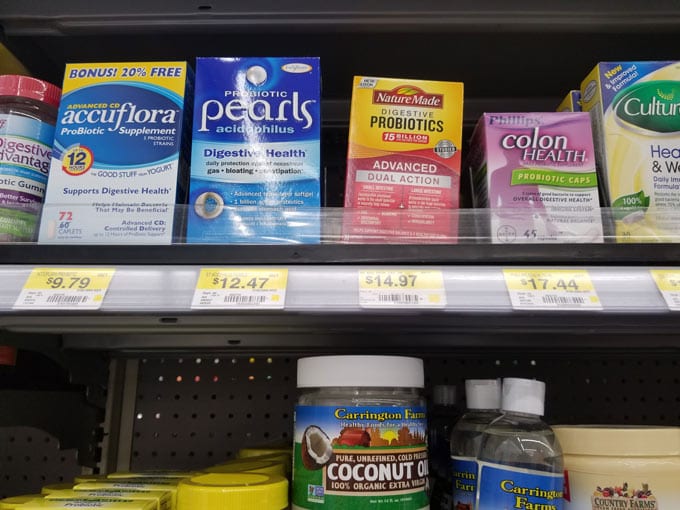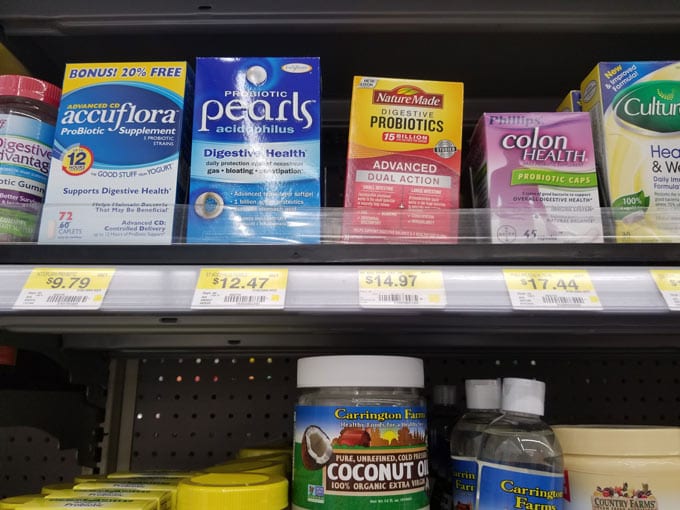 3. Use a probiotic supplement. While I love cooking and getting a variety of foods and drinks into my diet, I'll be the first to admit that a lot of my meals are last minute. So, I don't nearly eat or drink enough probiotics. That's why I like to get a little help from probiotics supplements like Nature Made's.
I really like using the Nature Made brand of probiotics for several reasons. First, Nature Made® is the #1 Pharmacist Recommended brand for many key dietary supplement categories* and Nature Made® Probiotics: Nature Made® Advanced Dual Action Probiotic has been clinically studied and provides dual support to both your small and large intestine for comprehensive coverage to help support digestive balance and healthy gut flora.† I also like that you don't have to go to some expensive fancy health store because Nature Made probiotics are available at Walmart at a very reasonable, everyday low price. I did find it important to note that while my Walmart had a dedicated probiotics aisle, the Nature Made brand was not on that aisle. I was able to find it among other probiotics on the vitamin and supplements aisle as pictured above.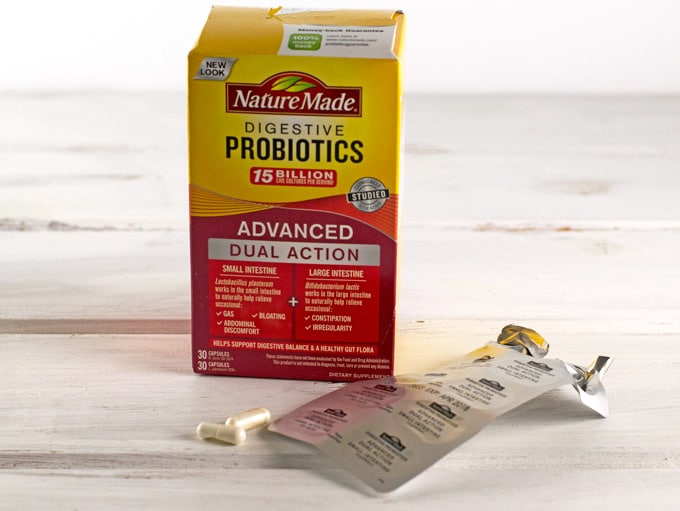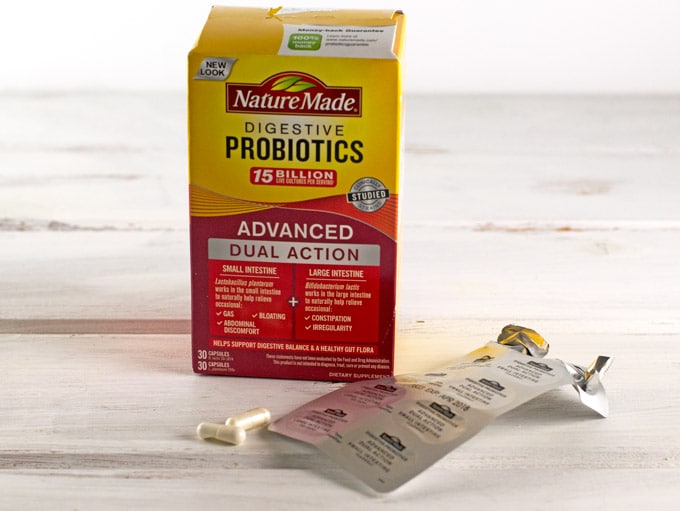 I also find it pretty cool that Nature Made makes a point to have probiotics that are good for both your small and large intestines. Plus, Nature Made makes a number of other vitamins, minerals, and other supplements to help you obtain your health goals. Nature Made® vitamins and supplements: An easy, convenient way to help your body get the nutritional support it needs every day, whether it be to support bone health, immune health or energy metabolism (helping convert food into energy).†
*Based on the 2016 U.S. News & World Report – Pharmacy Times Survey.
†These statements have not been evaluated by the Food and Drug Administration. These products are not intended to diagnose, cure, treat or prevent any disease.