One day the not so great what-ifs could happen. Are you prepared? See why having a prepaid card is good for emergencies.
This post about Why Having a Prepaid Card is Good for Emergencies is written by me and sponsored by Visa Prepaid.
Crap happens. Murphy's law decides to show us their hand – been there, done that, got the t-shirt, right? Though crap happens, it doesn't have to always be a complete downer or sometimes even a total life changer.
One of the biggest ways I've found to help with these sorts of emergencies is to be prepared, which usually means having a good amount of savings stored for those rainy days. However, I like to try to keep as much savings as possible in various accounts where they can get a decent interest rate.
This often means that the money isn't immediately available, or you may not always be close to your bank, which is a situation I've been in before and will discuss a bit later. It may be a newer idea, but that's Why Having a Prepaid Card is Good for Emergencies, in my opinion.
Why Having a Prepaid Card is Good for Emergencies
The water heater may break and flood half of your house overnight. You trip and get hurt.
Your child needs extra money for a school project. Your car breaks down.
These are all sorts of things that happen to us daily that we don't always expect and immediately have the funds available for, which is why I think having a Visa Prepaid card is good for emergencies.
For example, a few years ago having a Visa Prepaid card totally saved us from not being stranded in another state without enough cash, family nearby or having or bank close by to withdraw money from savings.
Long story short, we had just moved from NC to VA, but in the process of moving our belongings into the truck, we thought we had lost our cat even though she had been hiding in the closet and was gone when we went to put her in her carrier.
PS – Always crate your pets before packing no matter how much you think you can predict their actions.
Luckily, even after much searching and going through all the furniture, etc. she finally came out of the storage unit a couple of weeks later. Where from we're not exactly sure, but luckily she is still alive and well today.
However, before we found her we went back to NC as some people in our community said that they thought they had seen her. Unfortunately, it was another cat and then on the way back to our new home, the car decided to break down completely.
In a place where we knew no one. It was also pouring as luck would have it.
And since we just had the stress and cost of moving and weren't planning on this to be a long trip, we didn't bring much extra money.
The area also didn't have our new bank nearby so we didn't have enough cash to pay for car repairs.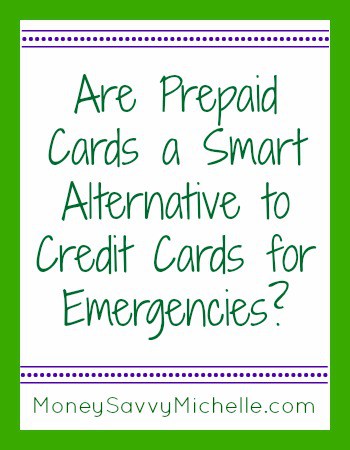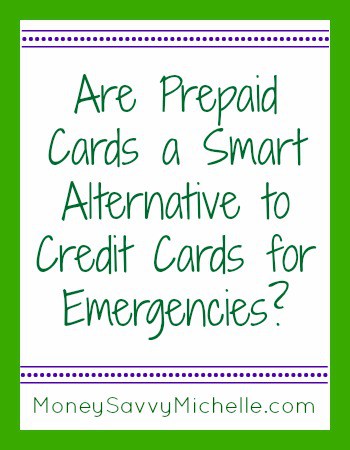 Luckily, we had enough money for a hotel, our insurance paid for the car to be towed and I had our Visa Prepaid card that we had been saving money to monthly for emergencies tucked in the back of my wallet to pay for the repairs.
The Visa Prepaid card works wonderfully for us as I don't like carrying around a lot of cash for safety reasons, and if my wallet or card happens to get stolen or compromised, there's only so much money they can spend on the card and most providers will refund any money used.
Plus, it helps keep you from racking up debt on credit cards. Now you can see Why Having a Prepaid Card is Good for Emergencies!
The Visa Prepaid card is also very easy to use and works like most debit cards and can even be used at ATM's. You can generally load money online, through direct deposit or in person according to your provider.
Disclosure: I am blogging on behalf of Visa Prepaid and received compensation for my time from Visa for sharing my views in this post, but the views expressed here are solely mine, not Visa's. Discover more at http://www.VisaPrepaid.com or view more Visa Prepaid videos at http://www.youtube.com/visaprepaid.
Have you ever used prepaid cards? Did they help you out in financial emergencies?