Love the music from Disney movies? If so, you won't want to miss this #ValpakMusicSweeps!
This is a sponsored article written by Smart Savvy Living on behalf of Savings.com
When I think back on my childhood, Disney was definitely a big part of it, especially the movies. Every time a new one came out, we had it preordered from the Disney store.
Ah, the good ol' days of VHS! I'm sure I drove my mom and everyone else around crazy singing all my favorite Disney movie songs.
I remember one time my mom told me to either stop singing or go outside and sing after watching The Little Mermaid, ha.
Colors of the Wind, Part of Your World, and A Whole New World were all favorites I was constantly singing. What's your favorite Disney song?
Go here to enter the #ValpakMusicSweeps and also access a playlist of Disney movie songs to stream on services like Spotify, Amazon music, Pandora and more.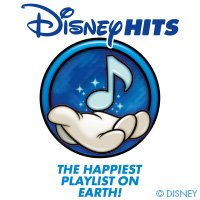 The sweepstakes is open from February 19 through March 29, 2019.
Prizes include:
1 Grand Prize winner will receive a Sonos 5.1 surround sound set with playbase valued at $1,796
20 Secondary Prize winners will each receive a Spotify subscription valued at $120
Full rules available at the bottom of the page here.