This post about Stress-Free Holiday Shopping with Kmart Layaway is a sponsored post. I am a Kmart blogger, though all opinions are my own. #KmartLayaway
I know it seems like summer just ended last week, but we can't deny it any more. The countdown is on to the holiday season! I know a lot of us, myself included, don't really start holiday shopping, decorating or celebrating until after Thanksgiving. But, it can be SO much less stressful getting an early start, especially when you're like me and have to do holiday shopping on a budget.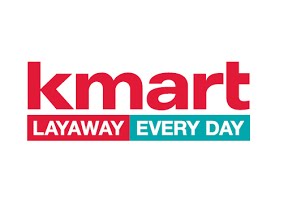 One of the biggest helps is to go ahead and buy everything and then put it on Layaway. I've tried so many times to save up the money to buy everything out right just before the holidays, but something often happens where I spend that money and am left super stressed. Since most Layaway contracts are around 8 weeks long, this is the perfect time to shop now and pay over time. I love knowing exactly what I need to pay without having the huge shock to my budget! Trust me, it's no fun to wake up on Black Friday and realize your paycheck isn't going to go very far for gifts! Still need convincing? Here are a few 'Layaway Lessons' to keep in mind:
The dog decided to your Christmas tree was full of yummy flavor. Okay, so even if you don't have a dog maybe last year's Christmas tree is on its last limb of holiday cheer and it's time to invest in a new one. On the other hand, maybe you did really just get a new pet and the days of having a real tree are over. Either way, you need some new decorating digs. Pick up a pre-lit tree (so much easier!), LED lights, wreaths and village houses now and pay them off in time for decking those halls!
Your gift list has a few extra names this year. Maybe you've been a social butterfly and made a few new friends, entered into a new family or you're just feeling extra generous this year. Long gift lists call for Layaway. Fill that cart to the brim and roll it over to the Layaway counter. Your pals won't know you paid their gifts off over time. And even if they do, they should be proud that you didn't wait until the last minute to buy their gift, right? ;)
Money is tight this year. It's not just you; many of us are carefully watching our spending. If you're having trouble staying afloat while paying those insane winter heating and power bills, Layaway is a must. Not only will you avoid 'wallet shock,' you'll keep your pre-holiday peace of mind.
Stress-Free Holiday Shopping with Kmart Layaway
Whether you have one or 100 items , you can Layaway almost everything on your list without paying a service fee through 11/23 at Kmart. Plus, you can pay in store, online or using a mobile phone. Eight or 12 weeks later (depending on your contract) pick up your items and you're good to go! Bonus: After you figure out how easy it is, you can Layaway all year round at @Kmart.
Will you be participating in Stress-Free Holiday Shopping with Kmart Layaway?