This is a sponsored post written by me on behalf of the Aetna Foundation.


In the "old days" you usually had to make an appointment with a doctor to address any health issues. Today, though, I think the majority of us consult "Dr. Google" first and tend to go to the doctor as a last resort. I know I sure have for several years. Since I didn't have health insurance for quite a while and wanted to get an idea if something could be serious or would likely pass within a few days, it's a resource I used quite often. You can, of course, easily get sucked into thinking you have a major disease with all the information out there. But, I try to keep a level head and remain sensible.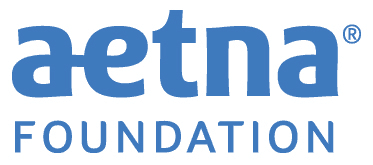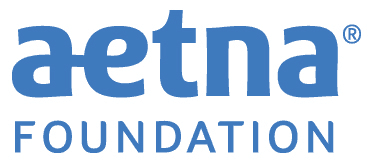 Honestly even though I now have health insurance, I still use tech a lot to help keep me informed. Using my phone while on the go is especially handy to be able to look up a few symptoms to find the best OTC medication or to even chat with a nurse to get some advice. That's why I was so interested to hear about the Aetna Foundation's Digital Health Initiative. It's aimed at supporting the use of digital health technology, especially for those in vulnerable and minority populations to help address health concerns.
The Aetna Foundation realizes that we all like to use things that easily fit into our lives like technology for health, such as apps that help us keep track of our fitness or being able to send a quick email to our doctor. So, I honestly have to give props to the Aetna Foundation for having more than $1.2 million in grants to support the use of digital health tech, especially mobile health. The grants are also part of a $4 million 3-year digital health commitment from the foundation for the implementation of technology innovations to help address public health concerns.
Here's a neat infographic for the Aetna Foundation about technology and its impact on health: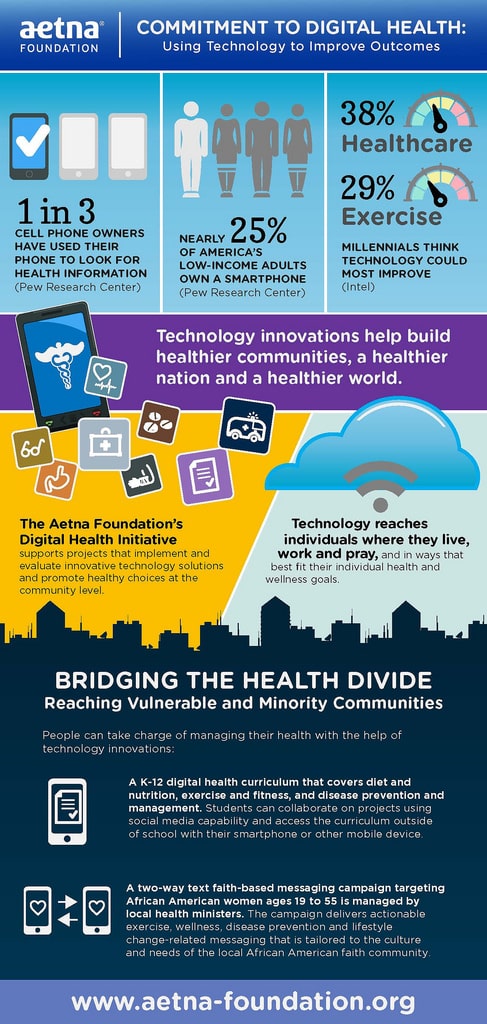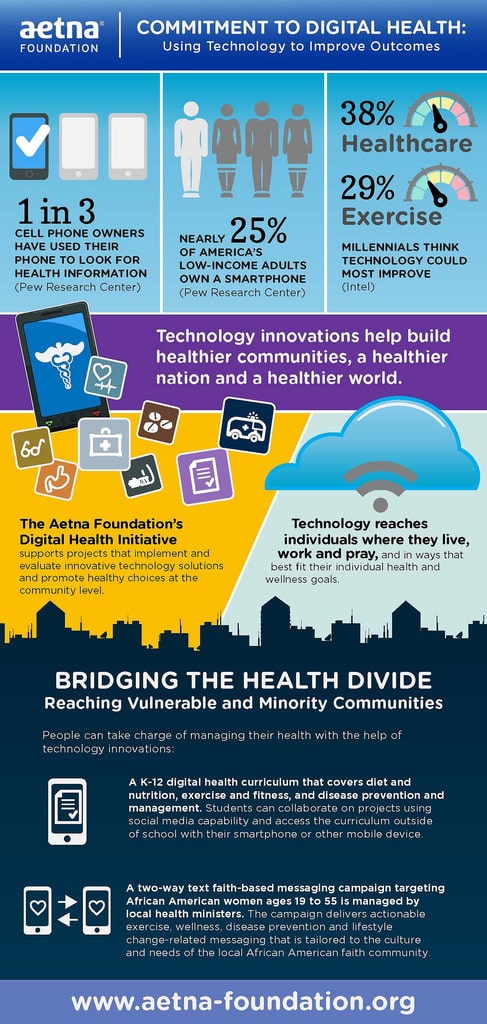 How do you use technology for your or your family's health care needs?
This is a sponsored post written by me on behalf of the Aetna Foundation.