Part of having a pet means having to bring out the mop and vacuum a bit more often. Check out these 4 Reasons To Love The BISSELL CrossWave Cordless Max Multi-Surface Wet/Dry Vacuum that makes life easier by being all-in-one.
This is a sponsored article written by Smart Savvy Living on behalf of Best Buy.
If you've scrolled through Smart Savvy Living's Instagram page you've probably noticed we have a few cats. I love them dearly and can't imagine life without them but some days it feels like I'm constantly having to clean up behind them.
On top of that, I'm a super messy cook and baker so there are constantly messes and spills on the floor. Having to constantly lug out the heavy vacuum and get a bucket of mop water certainly gets old.
That's why I'm loving all of these features of the BISSELL CrossWave Cordless Max Multi-Surface Wet/Dry Vacuum.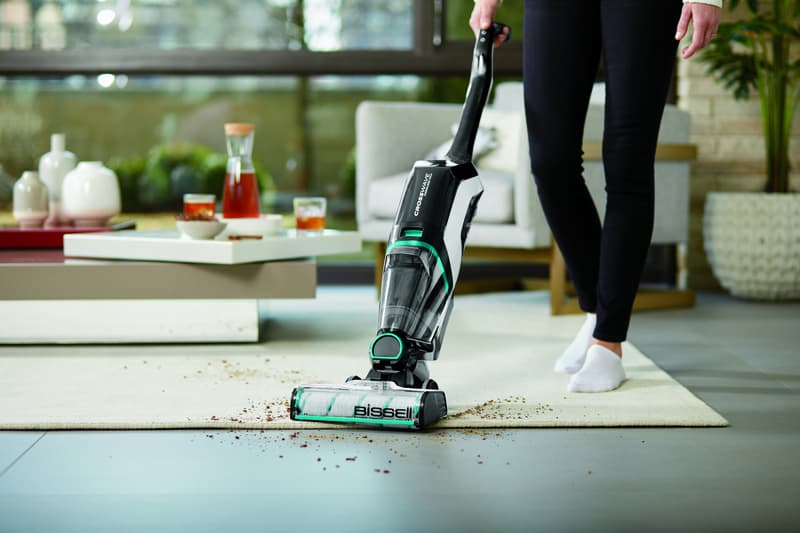 1. This BISSELL is truly a multi-surface cleaner. When you think of BISSELL you probably think of a vacuum for carpet.
But the CrossWave can actually work on multiple surfaces including tile, sealed wood floors, laminate, linoleum, rubber floor mats, pressed wood floors, and others.
It also features improved edge cleaning to easily pick up that annoying pet hair that gathers along baseboards and corners.
2. It even helps keep itself clean. If you have pets then you probably have experience with how keeping the vacuum clean of hair is a job in itself.
This machine helps maintain it's a performance with a self-cleaning cycle that cleans the brush roll and inside of the CrossWave so you have less you have to take care of yourself.
It also features a two-tank design system that keeps clean and dirty water separate. This makes the filling and disposing of water super easy and you never have to worry about spreading dirty water across your floor. Ick.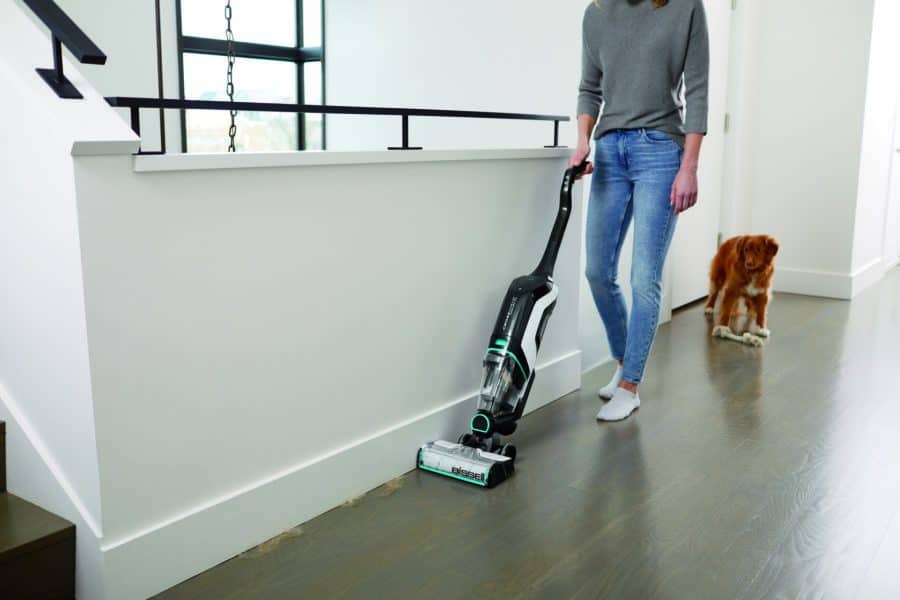 3. The BISSELL is bagless and cord-free. With this vacuum, you don't have to worry about the hassle or cost of replacing bags. It also features a generous 30-minute (may vary based on mode and usage) cleaning power time thanks to a 36V lithium-ion battery making it cord-free.
4. Stay up-to-date on the status. This BISSELL definitely has some of the latest technology as you can even use it with the BISSELL Connect app which provides helpful alerts, maintenance tracking, and usage tips.
To find out more about the BISSELL CrossWave Cordless Max Multi-Surface Wet/Dry Vacuum head over to BestBuy.com.
If you purchase, make sure to take advantage of Buy BISSELL®, Save Pets. BISSELL will donate $10 to the BISSELL Pet Foundation® for each CrossWave® Cordless Max purchase upon activation. Just visit BISSELL.com/pets to register your device and BISSELL will make the donation.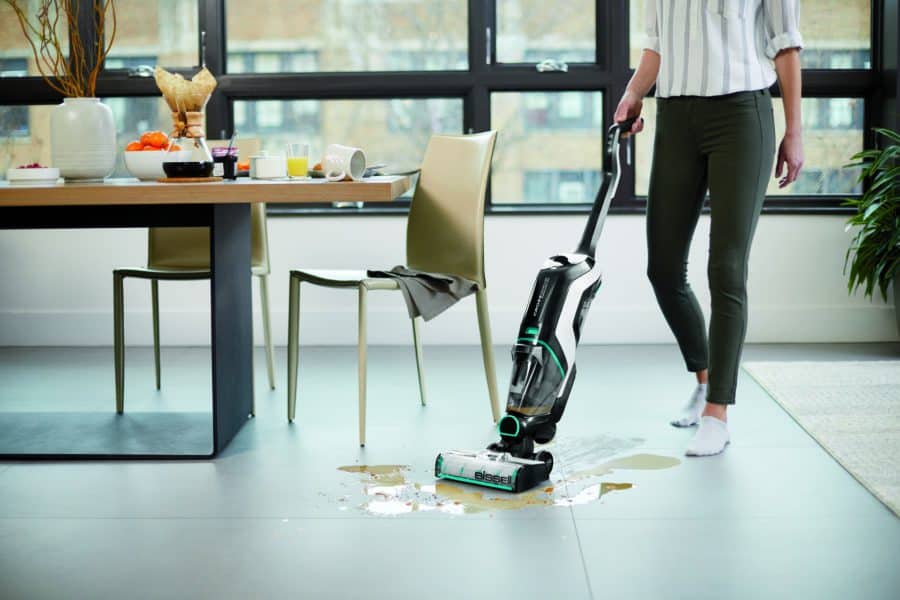 More Neat Products To Check Out