This post about Have You Made Someone Smile Today? is a sponsored post written by me.
Not to long ago, I shared with you all a story about why I always smile at others since someone once made my day just by smiling at me. Smiles are one of the things I love seeing most from other people. But, I really love seeing those smiles when they come from a random act of kindness.
Have You Made Someone Smile Today?
In this super fast-paced world, I think it's so important to take the time to do random acts of kindness even if we feel like we don't have the time or resources. After all, when it's all said and done, people aren't likely to remember that we made every business meeting on time. However, even if not by name, how awesome would it be if someone's child remembers you because you once paid for the rest of their groceries when they didn't have quite enough money? And then, knowing how that much that moment meant, they repeated that random act of kindness for someone else when they could. Maybe it even created a domino effect resulting in hundreds of smiles from random acts of kindness!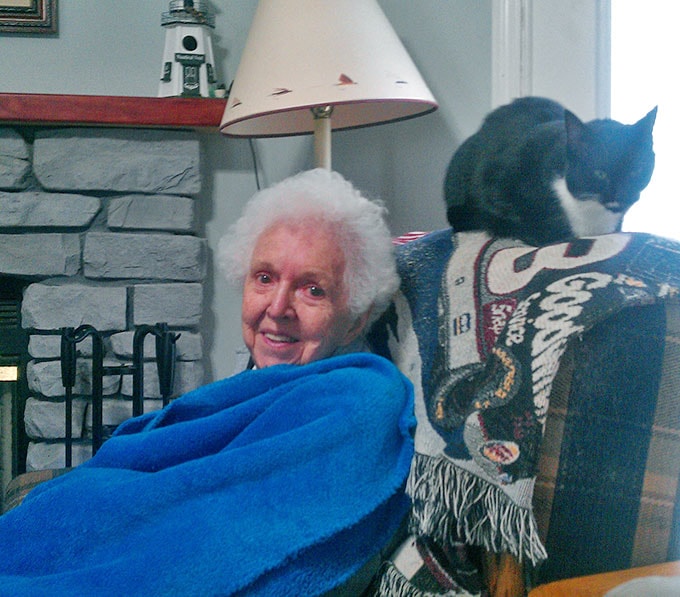 Vonne, my friend's mother, who reminded me to smile even through the hardships.
One of my all-time favorite acts of kindness is from a few years ago now, but it will always be very close to heart. A few years ago, Murphy's Law hit Mr. Savvy and myself pretty harshly and we had to vacate from our basement rental unit. Since it had only been less than a year since we moved up there, we hadn't saved up enough money yet to make the pricey rent and deposit on another rental in the Northern Virginia area. So, we decided to be a bit drastic and save up money by having the Mr. stay with a friend a few months, while I moved in with a friend I had known for several years for a while.
I certainly had a big smile of thankfulness for my friend and her husband letting me stay there, but one thing they were unsure of was my friend's mother was also living with them and how that would go. My friend's mother was in her late 80's at the time and age had began taking a toll on her health. My friend's mother and I immediately had a bond, though, as she was a sweet woman with a beautiful smile, and as you can see, our cat Charlie loved her too. My friend and her husband were often busy with work working over 8 hours a day, so to help pay them back, I helped take over some duties with her mother, such as making her lunch.
She would always smile her big beautiful smile when I was around and was so appreciative of me taking the time to help care for her and listen to her and her stories. Honestly, though, as much as I was giving to her, she was also giving to me in making me realize we can have good friends of all ages, and that the older people in our lives shouldn't be ignored, but rather loved and listened to as they can often pass on a lot of wisdom.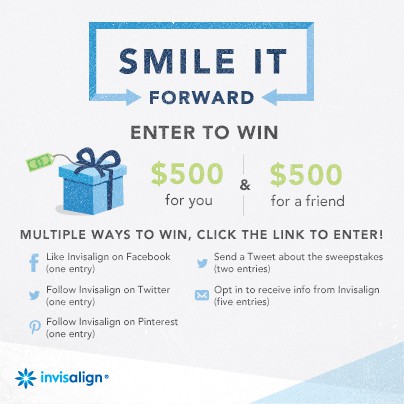 Perhaps the most important thing she taught me was to continue to smile even through the hardships because a smile is always uplifting and beautiful. That's why I try to keep my smile looking its best while doing random acts of kindness. I think a lot of us are very self-conscious about having straight teeth, but the cost of braces isn't always in our budget. That's why I'm a huge fan of Invisalign's clear braces that are used to gradually straighten teeth without many of the burdens of traditional braces like wires and cost. Plus, Invisalign is being extra awesome with their Smile It Forward Sweepstakes where you could win $500 to keep and another $500 to give to a friend! Enter for your chance to win below.
You can also find out more about Invisalign by following Invisalign on Twitter and Invisalign on Facebook.
So, have you made someone smile today?