Love cooking and recipes? Check out these 5 reasons to start using Yummly today!
I recently discovered Yummly and have been using it for a while for storing recipes I want to try around the interwebs, along with sharing recipes from Smart Savvy Living. I've been loving it and know our fellow food and recipe loving readers will too! See my 5 reasons to start using Yummly today below.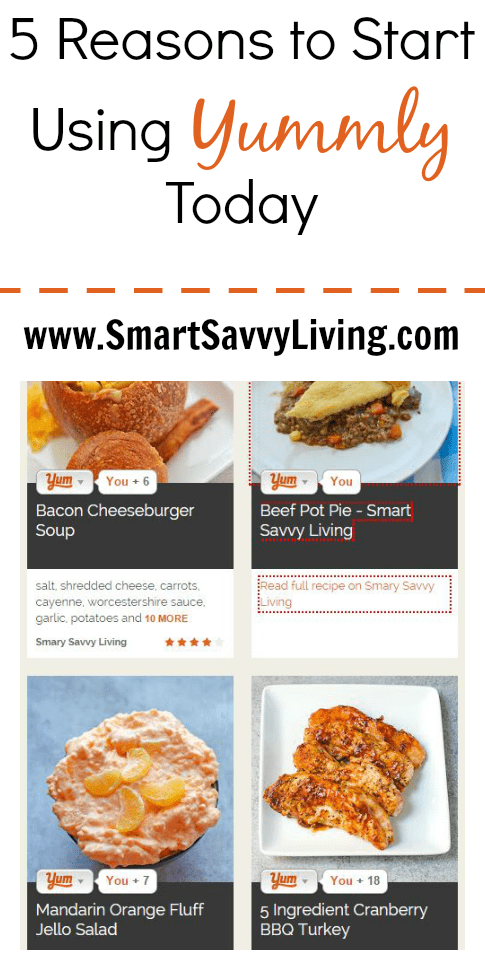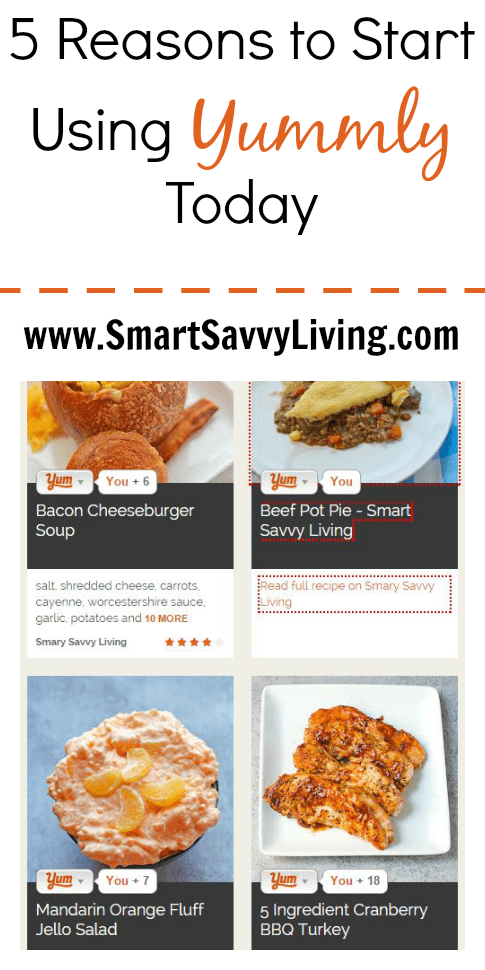 1. It's extremely user-friendly and beautiful, too. In today's busy world, I love sites that are user-friendly and are more visual so I can easily see things I like. Yummly fits both of these qualities. When you go to Yummly.com and sign up for an account, you'll immediately see a bunch of beautiful recipe pictures to try. Adding recipes to your recipe box is super simple too - just click on the Yum button, like the one here on Smart Savvy Living.
2. It's a great way to share recipes you already love. You can easily add recipes to Yummly from any website by using the Yum button on the website, or installing the Yummly bookmarklet to your bookmarks bar (click on the + sign at the top of the Yummly site for more info) or even manually adding in your family favorites.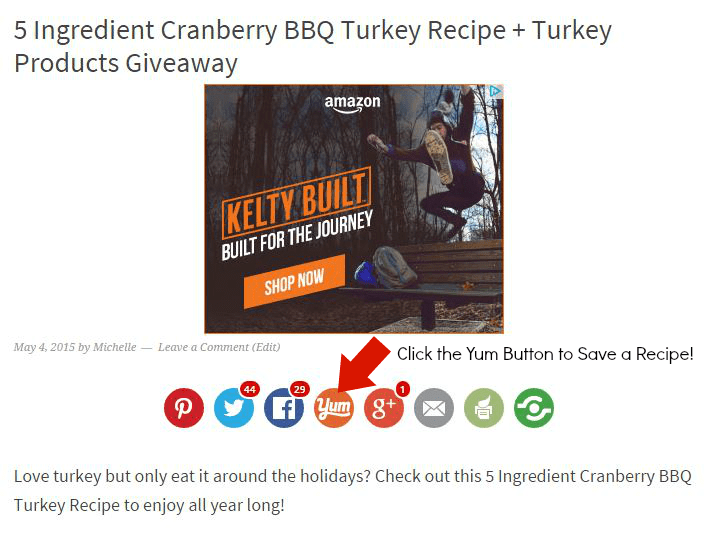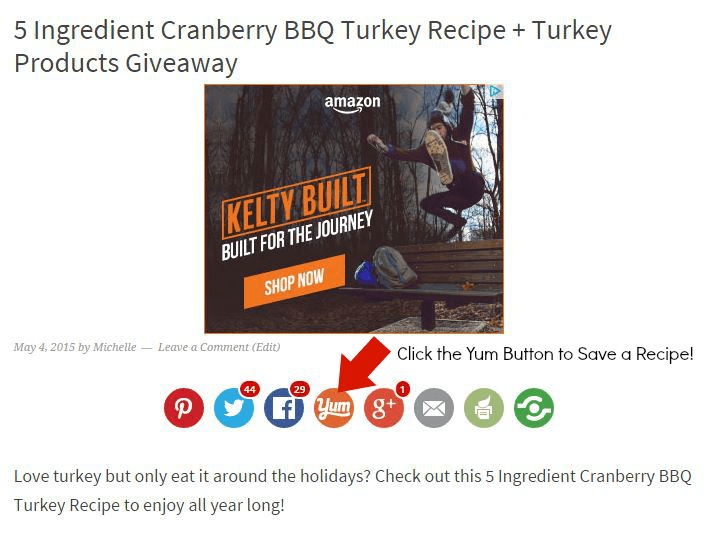 3. You can also find a ton of new-to-you recipes to try. I love trying new foods and dishes, and new recipes are no different. With Yummly I think you could try a new recipe for each meal an never run out! I like how Yummly makes it super simple with categories most of us like to look at, such as seasonal, popular, and quick weeknight meals. As you Yum more recipes, Yummly will even suggest other recipes they think you'll like.
4. You have a recipe box to store recipes from all over the web. Again, you can access recipes from all over the web in one place with Yummly. The recipe box also has a few neat features, like being able to easily see how many people have Yummed the recipe, what ingredients it uses and how long it takes to make. You can also sort your recipes into any collection you want to create such as fruit recipes or even your partner's favorites to make for their next birthday.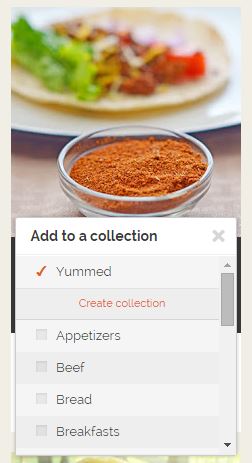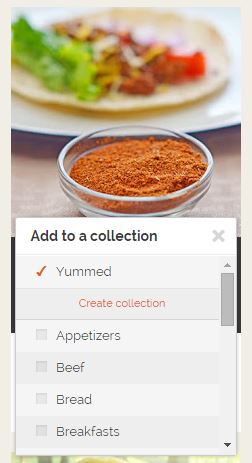 It's super easy to add recipes to various collections to easily access later.
5. If you're a food blogger, it's an awesome way to get more eyes to your recipes and to your site. If you're a food blogger trying to get more traffic to your site (and really, who isn't?!), you'll want to start using Yummly ASAP. All you have to do is sign up for a personal account and add a recipe from your site. Within a few days, the recipe should be processed and a page for your site will be created. Why use Yummly? I've only added in a few of Smart Savvy Living's recipe so far and am already getting traffic from the site that continues to grow each day!
Now that you know these 5 Reasons to Start Using Yummly Today, and have hopefully created an account, please feel free to leave your Yummly profile link below. I'd love to Yum some of your recipes!