Happy August - it's time for our July 2013 Blog Monetization and Traffic Report! Summer just keeps on trucking by, doesn't it? We've had plenty of hot and humid days but I know that before I know it, there will be a chill in the air and wondering if we're going to get any snow! I hope July was a fantastic month for you all.
July 2013 Blog Monetization and Traffic Report
Why do I choose to post my blog monetization and traffic reports? Most importantly, I want to always be transparent in the ways that I monetize my blogs as while I put a lot of hard work into it and always post my honest opinions, it is also a business that I make my income from. Secondly, while the success of my blog has been from all of my hard work and passion, a lot is also from a lot of reading and advice from fellow bloggers. So, this is my way of giving back to the blogging community. Also, it's fun and very informative to be able to look back at past months and see where we're growing and what could use improving.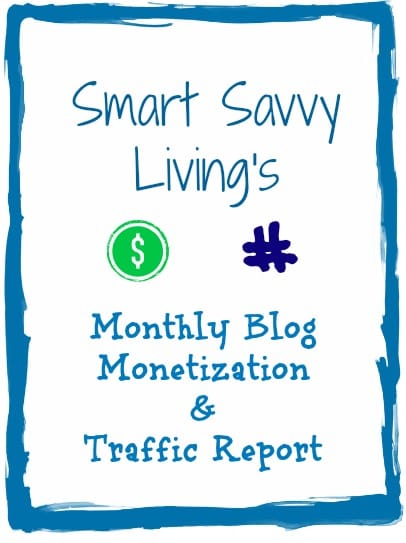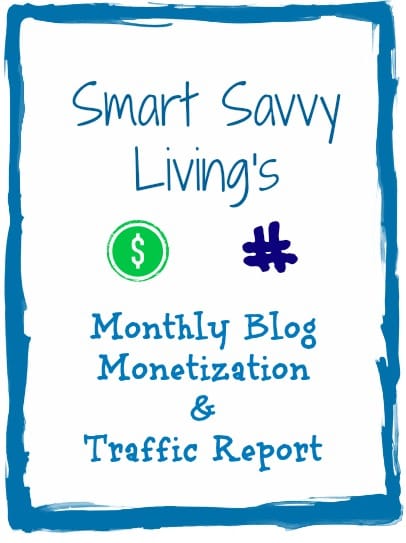 July 2013 Blog Monetization Report
At this time I am choosing to keep any direct monetization (advertisers that directly contact me instead of working through a 3rd party) private. It's also important to note that as a blogger, you rarely get paid the month you do the work. Most networks have a minimum of net 7 - 15 days before getting paid, while others go all the way up to 4 months. The following links are networks that most bloggers may sign up for (some networks may no longer be seeking new members or are only open to select niches) to monetize and includes affiliate links when applicable.
Sponsored Posts and Social Media Promotion:
Social Fabric: $245
Linqia: $176
Social Spark: $105
Mom Central: $50
Social Chorus: $50
Sponsored Posts and Social Media Promotion Total: $626
Ads:
Glam Media: $264.06
Google Adsense: $101.19
Burst Media: $1.25
Ads Total: $366.5
Affiliate Networks:
Amazon.com: $21.19
Escalate Media: $1.78
MySavings Media: $.13
Affiliate Networks Total: $23.10
Grand Total for July 2013: $1015.60
compared to
Grand Total for June 2013: $814.67
July 2013 Blog Traffic Report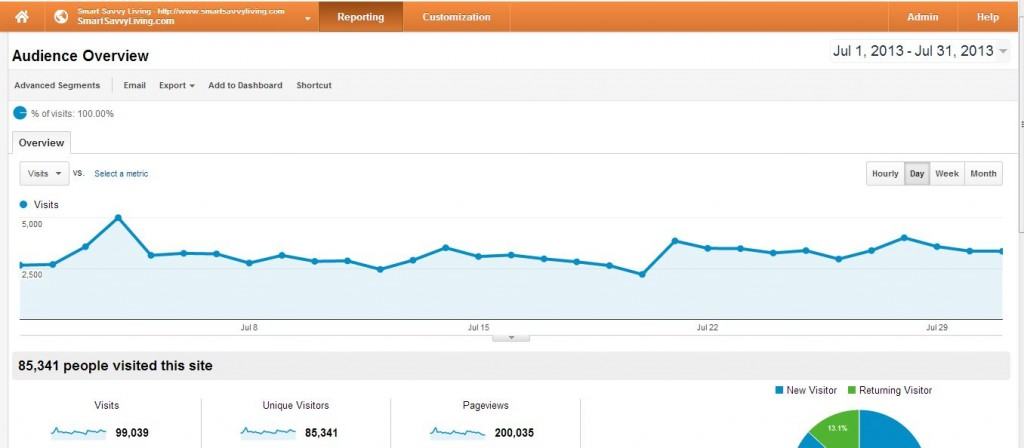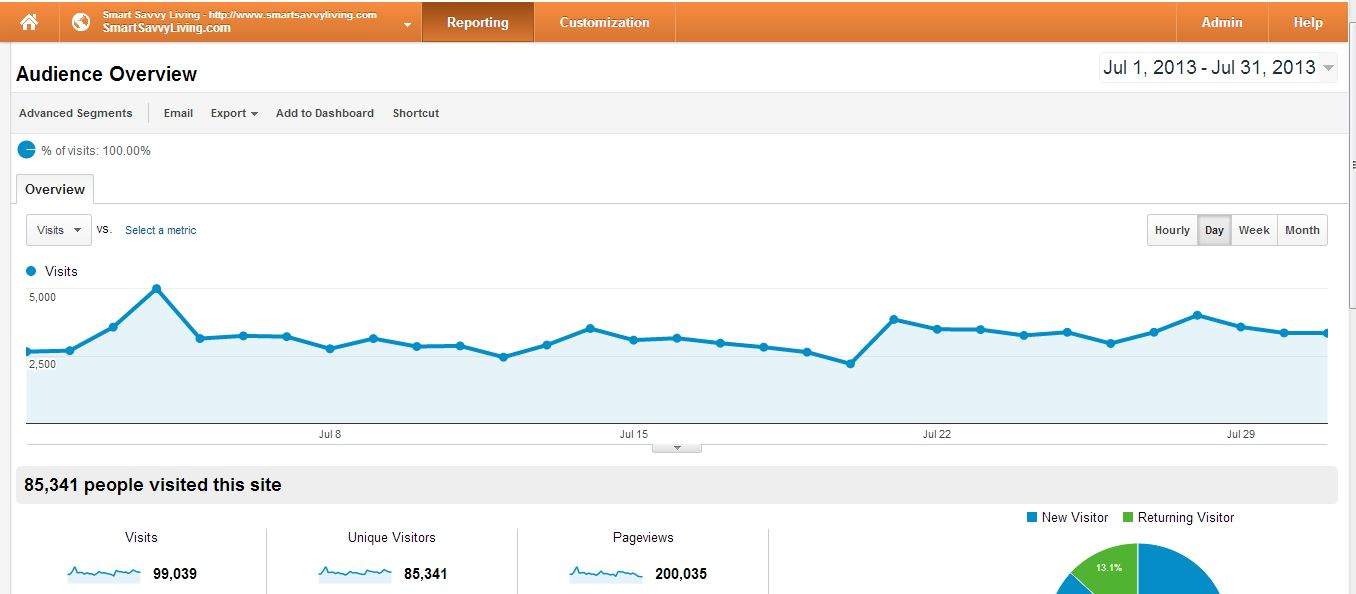 I have to say that July's traffic totally surprised me, again. In June, I was super happy to have passed 85,000 page views. So, you can imagine my delightful surprise when we actually doubled that to juuuust over 200,000 pageviews in July! This was obviously largely in due part to Independence Day and many people searching for recipes, but still such an amazing milestone for Smart Savvy Living.
Most Viewed Posts for July 2013:
Homemade Yeast Rolls
Homepage
Top 10 Traffic Referrals for July 2013:
Google Organic Search
Direct (Usually bookmarks or direct URL input)
Facebook
Google.com Referral (Usually image search)
Facebook mobile
Ask.com Organic Search
Yahoo Organic Search
Top 5 Blog Referrals for July 2013:
ContestGirl.com

FrugalFanatic.com
ThisFlourishlingLife.com
ChicNSavvyReviews.net
MimiAvocado.com
What I Learned This Month
This month I continue to see just how important it is to keep the Google God's happy for search traffic. I believe a reason my search traffic is so high is because since rebranding, I have taken special care to not have crawler errors, broken links and other items Google doesn't care for that I didn't know better about when I first started blogging.
Secondly, I continue to see just how important content that is currently relevant is since our most-viewed posts were all recipes. I doubt a lot of people eat soup during the summer, but all the others are foods we all typically enjoy during the hot summers here in the US.
Lastly, I remember how important it is to stay diversified in your blogging income. This month I had higher income thanks to taking part in a variety of networks that most bloggers can apply to and work with.
I look forward to what the rest of the year brings! As August begins, I always start thinking about the holidays, which is typically the busiest time of year for most bloggers and I can't wait to make a variety of recipes, etc.
How was July 2013 for blogging for you? If you wrote a July 2013 Blog Monetization and Traffic Report please feel free to share below!