In writing this post about Are you a fellow irritated armpit sufferer I am participating in a campaign on behalf of Mom Central Consulting for Dove. I received product samples to facilitate my review as well as a promotional item as a thank-you for participating.
Okay, ladies, it's time to get a bit personal. Guys, I'll give you a minute to go check out one of our recipes instead. ;)
Are You a Fellow Irritated Armpits Sufferer?
Are you a fellow irritated armpits sufferer? Don't worry, I'm not brave enough to share pictures. Quite often it looks like there was a battle on my underarms, though. I enjoy wearing mostly sleeveless shirts and I like presenting myself in a clean and hygienic manner. That means I pretty much shave my underarms daily.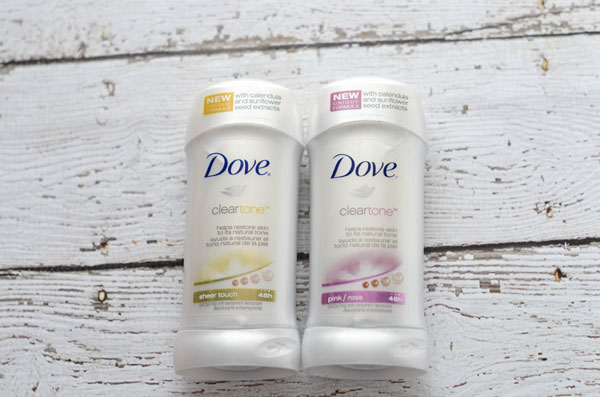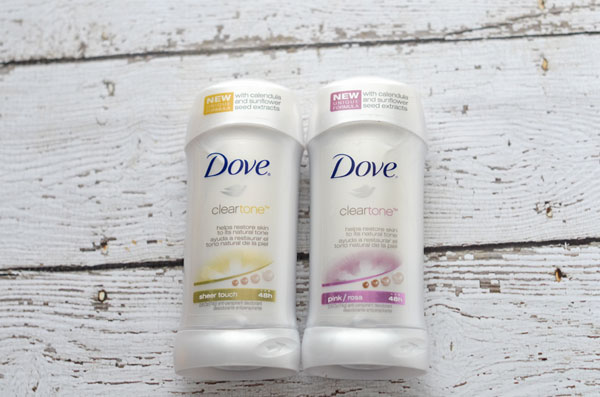 However, since I shave so often, my underarms often still look terrible, in a different way. Dark marks, red marks, bumps…sometimes even ingrown hairs, yuck. Then all the previous items of course lead to itching and dry skin. I try to give my skin a few days to recover now and then, but it all gets irritating. Pardon the pun. ;) I've tried using lotion there before, but it just doesn't seem to agree with the deodorants I use.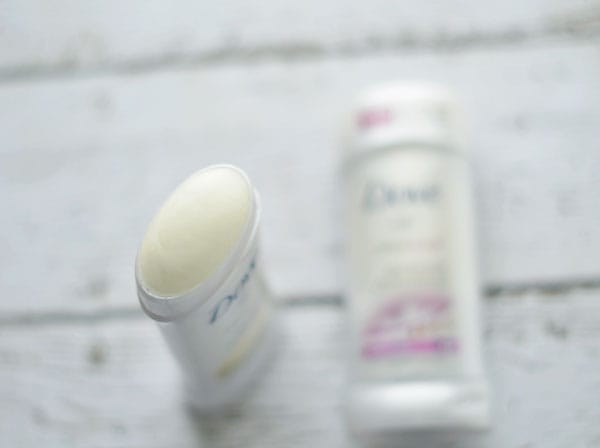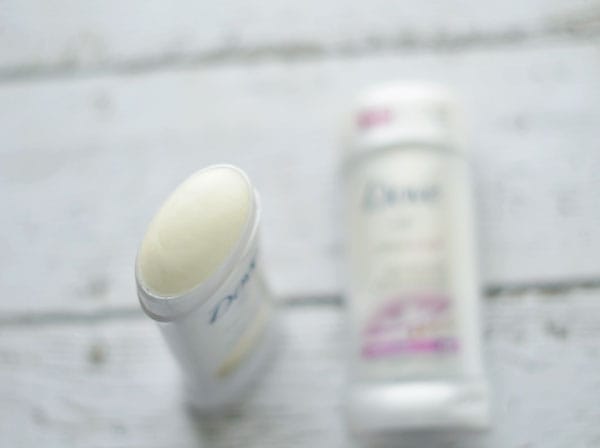 As you can tell, the consistency is very creamy to provide moisture to your skin.
So what's a girl to do? Well, I recently was offered a chance to try Dove Clear Tone Deodorant. What exactly makes Dove Clear Tone so special you ask? It's specially formulated with Calendula and Sunflower Seed Extracts and is supposed to accelerate the natural skin process to help restore skin to its natural tone. Not only does this Dove deodorant offer 48-hour odor and wetness protection, but it also is supposed to lessen marks in 2 weeks while providing moisture.
I enjoy using a variety of Dove products already, so I'm excited to try the deodorant over the next couple weeks and follow up with my results! A couple days in, I'm so far really enjoying the light scents that smell nice but aren't over powering and have already noticed differences in my skin being more moisturized.
In the mean time, if you'd like more information about Dove Clear Tone, be sure to follow Dove on Facebook and Twitter.
Are You a Fellow Irritated Armpits Sufferer?