This is a sponsored post written by me on behalf of Purina. All opinions are 100% mine.
I love our cats and can't imagine our lives without them, but I can't say I feel the same about cat litter. Mr. Savvy, who is kind enough to handle pretty much all the heavy lifting around the house, also handles bringing in all the cat litter, as well as hauling it upstairs where most of the litter boxes are. I have to say, I would always cringe when I saw him lifting 2 almost 50-pound bags up the stairs. Needless to say, when we happened to be shopping a couple of months ago and saw the new Tidy Cats Lightweight cat litter, I knew our lives had changed, as silly as that sounds. We've been very pleased with using the Tidy Cats Lightweight Litter ever since, so I knew I had to share the awesome deal you can snag at Dollar General through 12/1/14. Also, don't miss the great giveaway at the end of this post!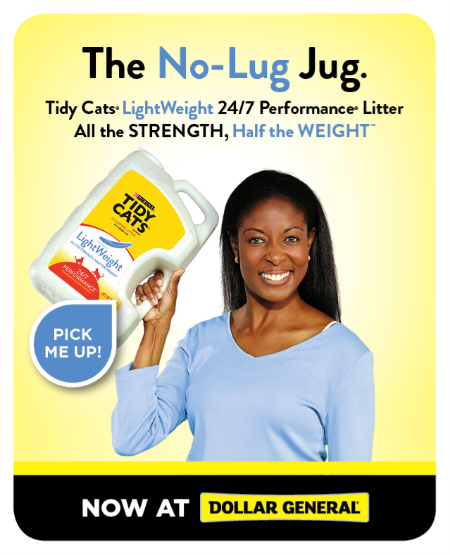 Great Deal on Tidy Cats Lightweight Litter
As soon as Mr. Savvy lifted the Tidy Cats Lightweight Litter, and then saw that I could even bring up a jug of it upstairs all by my onesies, he said, "Yep, this is the cat litter we're buying now." So, I was super excited to see that it was just $11.50 per resealable 8.5 lb jug at Dollar General through 12/1/14. For all my feline guardian friends, you know that's a great price for cat litter as it can be quite expensive. Plus, even though this cat litter is super light weight compared to the usual, it's still very absorbent, scoopable, and has great odor control. Did I mention it's also so much easier to carry? ;)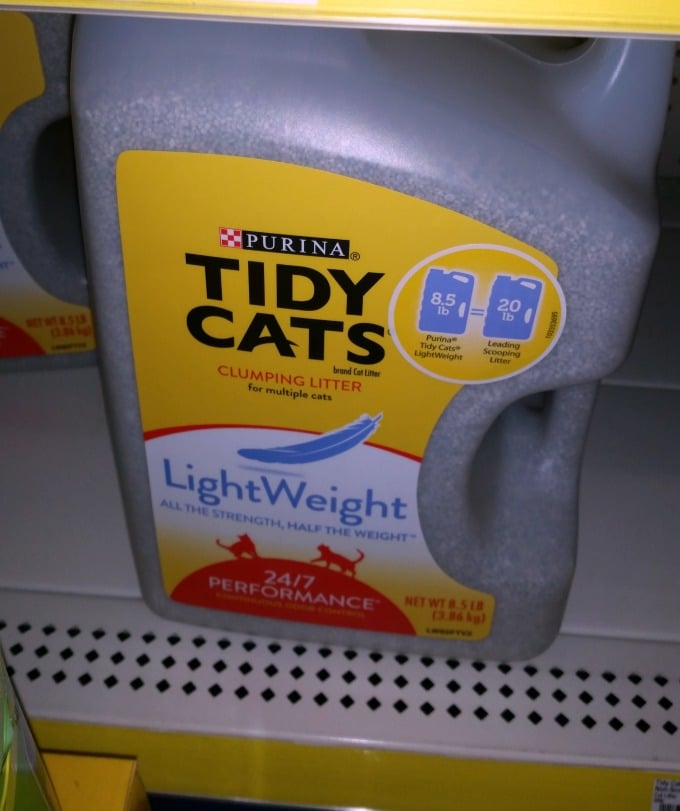 Tidy Cats Lightweight Litter Free Product Coupons Giveaway
Thanks to the generosity of Dollar General and Tidy Cats, one lucky Smart Savvy Living reader will win 5 free product coupons for Tidy Cats Lightweight Litter. Coupons are only redeemable at Dollar General. Winner must be 18+ at the time of entry and be a legal resident of the 50 US States + DC. Winner will be emailed shortly after the giveaway ends and have 24 hours to verify their win.
To enter to win, just comment on this post telling me about the cat(s) you have. :) Good luck!
Be sure to check out all the other Purina® products you can find great deals for available at Dollar General!