This post about My Go-To for Sinus Pain and Pressure Relief is a sponsored post written by me on behalf of Sudafed.

I've had sinus issues as long as I can remember. To me, the old ball and chain has always been a box of tissues. Yes, I just might have even done a touchdown dance once I discovered that they started making tissues with lotion so my nose didn't constantly feel like it had been rubbed with steel wool.
My Go-To for Sinus Pain and Pressure Relief
Ever since I was a kid, any time the weather changed from rather warm to rather cool, and vice versa, my sinus problems would begin. Sit in front of the fan all day? Not me, unless I wanted stuffy sinuses. The warmer months at school were torture as even the cool air from the AC blowing on me all day resulted in clogged sinuses and sounding like I had a little too much fun with balloons while my head felt like it was in a vice.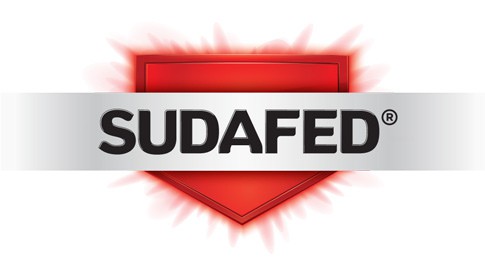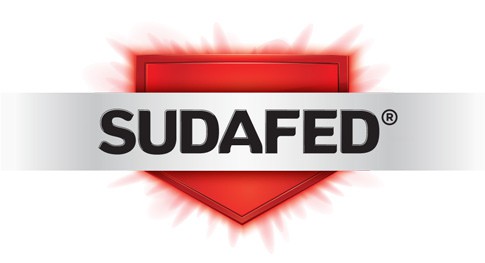 Sigh. Luckily, I pretty early on discovered what would become my go-to for sinus pain and pressure relief for life: Sudafed. Before I tried Sudafed, I tried some other brands, but they would often bring along drowsiness and brain fog with the relief. For school and work that left me pretty much in the same boat as I was to begin with, with the sinus issues! So, when I discovered Sudafed didn't involve any of that while still providing great relief, I knew I had found a keeper. It's such a weight lifted off my shoulders (and head) when I can finally get through my day and get my tasks done instead of constantly reaching for a tissue. It's kind of like life going from black and white to color.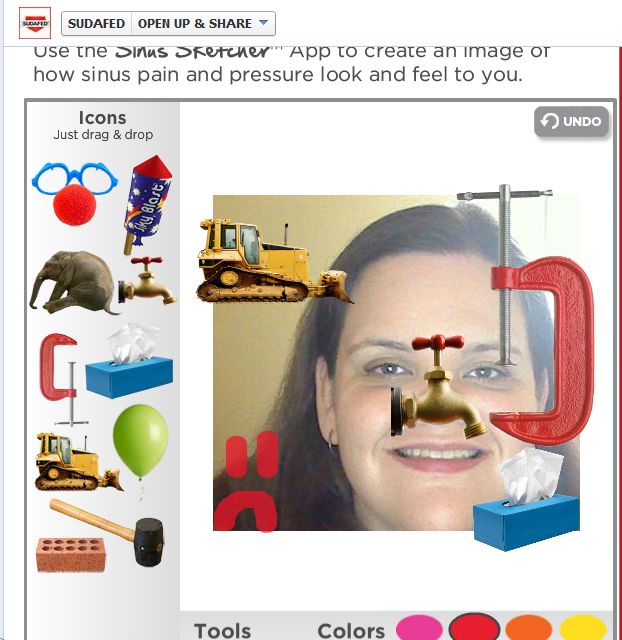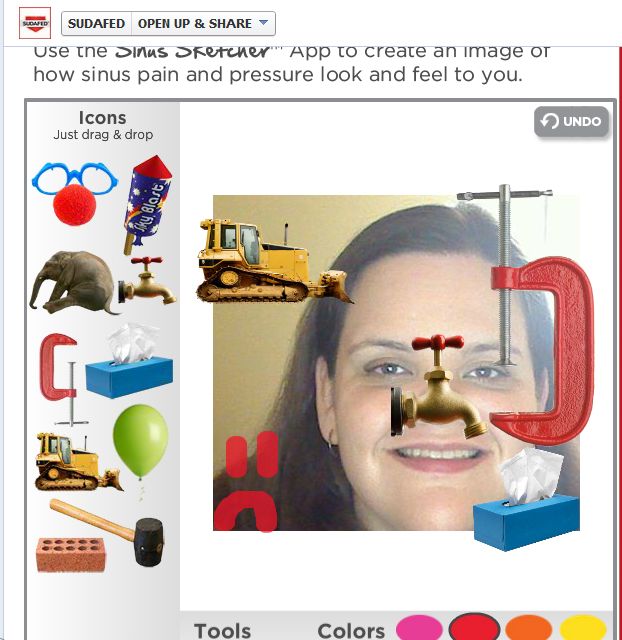 A look at how you can create an image about how you feel with sinus pain and pressure with the Sudafed's OPEN UP™ app. I'd say this is pretty accurate for me!
Are you a fellow sinus pain and/or pressure sufferer? If so, head over to Sudafed's OPEN UP™ app on Facebook and create a fun picture showing how all that ickiness feels to you. By doing so, you'll have a chance to win some cash and also get coupons to save on a variety of Sudafed products.
Check out this infographic for ways sinus pain and pressure affects us:

Sudafed knows that suffering from sinus pressure and pain can leave individuals feeling crushed, beat down, congested and even squeezed, desperately looking for a way to open up. Serious sinus sufferers are invited to creatively share how their sinus pain and pressure looks and feels to them by using Sudafed's OPEN UP™ application on Facebook.

Then, beginning on December 2, the Sudafed Facebook community will vote for one of five finalist sketches that best illustrates the pains of sinus pressure. The winner will receive $5,000 and a chance to have their work included in a Sudafed advertising campaign. For more information, visit the Sudafed Facebook page.
This is a sponsored post written by me on behalf of Sudafed.