This is a sponsored post written by me on behalf of UPS. All opinions are 100% mine.
While I don't talk about it much, like many others I grew up in a family where money was always tight. We somehow always made it by with a roof over our head and food on the table, though, and always realized that someone out there was going through even tougher times. While it didn't always seem fair as a child, I was thankful to grow up that way because it taught me to both cherish the things I do have, and just how important it is to give back to others how you can. As such, I'm happy to share how UPS is helping to give back this holiday season. This time of year many, of us are thinking about the ways we can give to make someone's holiday season happy and special when they may not be able to otherwise afford it. My wish every year is pretty much the same: I always wish for everyone, both people and animals, to have a safe and warm place to sleep and plenty of healthy food to eat. This is especially important to me this time of year so I like to donate food to local food pantries and also pet food and supplies to our local animal shelters and rescues. I also like to shop for holiday gifts through special links that give back some of that money to local charities.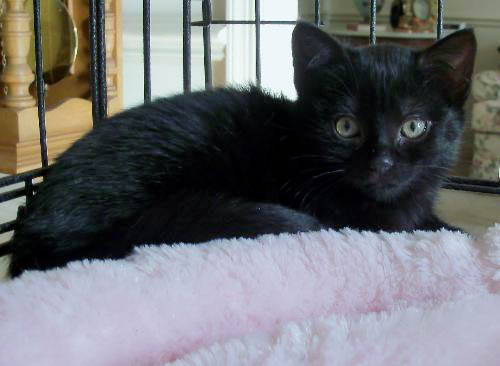 This little cutie had been rescued outside a hospital and due to a lack of nutrition will always be kitten-sized. We couldn't resist adopting her and now donate to the rescue regularly.
As I mentioned before, UPS is also giving back this holiday season. UPS knows that there are many wonderful people in communities all across America and they want to celebrate them this holiday season. UPS is creating a series of videos and images that you might have already seen on Facebook that celebrates and spotlights the work that many individuals and organizations do. UPS is also asking the public to share their stories about a person in our communities that deserve to be celebrated for their commitment to helping make the world a better place. To do this, all you need to do is share their story on Twitter or Instagram with the hashtag #WishesDelivered. You can also share their story on the UPS #WishesDelivered website. You can also share your general wishes, like mine for everyone to have plenty of healthy food. When you do, you're not only helping to spread holiday cheer, but to also help raise money for charity as UPS is donating $1 to one of their charity partners (including Boys & Girls Club of America, World Food Programme, Toys for Tots Literacy Program, The Salvation Army, The UN Refugee Agency) for every #WishesDelivered story submitted or wish shared, up to $150k total donation.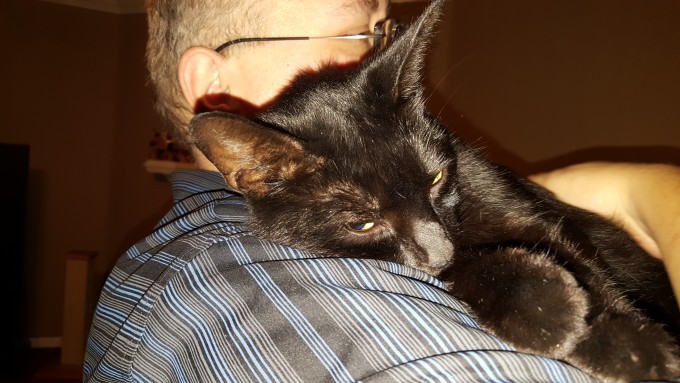 Please don't forget that our furry friends need extra food this time of year, too. This poor guy had been abandoned outside and gained 5 pounds in one month with a good diet!
Again, to have UPS donate $1 for each of your wishes, post your wish for good to Twitter or Instagram with the hashtag #WishesDelivered. And, don't forget to go to the #WishesDelivered Site to submit a story about how you or someone you know is making wishes come true. You'll be able to submit your wishes and stories between now and January 1, 2016! What's your wish?