I participated in an Influencer Activation Program on behalf of Mom Central Consulting for Isis Wallet. I received a promotional item to facilitate my review. #PaySmarter
I've never been a girly girl and there are things that many women love that I'm just not into. For instance, I can count the number of pairs of shoes I own on one hand and I can't wait to be done when I must go out shopping. I also don't enjoy carrying a purse and when I do, it's so full of random stuff I can't even open it and immediately find my wallet, which totally drives me nuts. Thankfully, the future is here and I can now pay at many local stores with the thing I almost always have on me – my phone!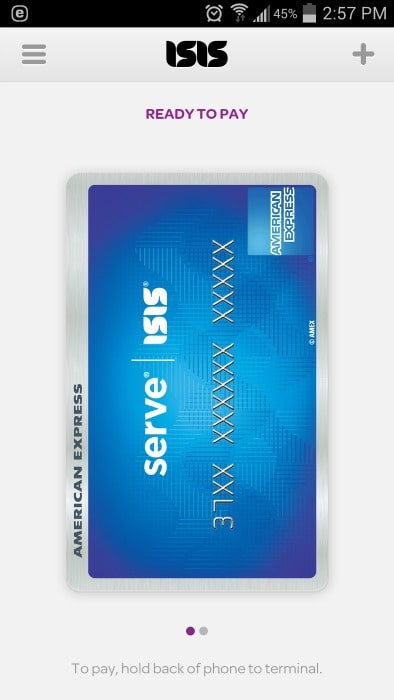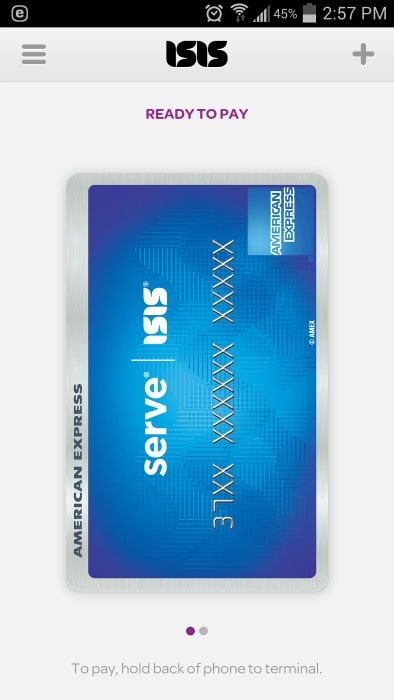 All you have to do to pay is have your phone!
So how does the fancy futuristic magic work? Here's the super simple things that you need:
The free Isis Wallet App
A T-Mobile, Verizon Wireless or AT&T service provider
Enhanced SIM card (you can usually get one for free from your provider if you don't already have one) in a smartphone with NFC (near field communication) capabilities that most new phones have
An American Express, Chase or Wells Fargo card OR sign up for an American Express Serve prepaid card to fund your account. By signing up for the American Express Serve prepaid card, you'll also get an initial $25 balance to put towards your purchases!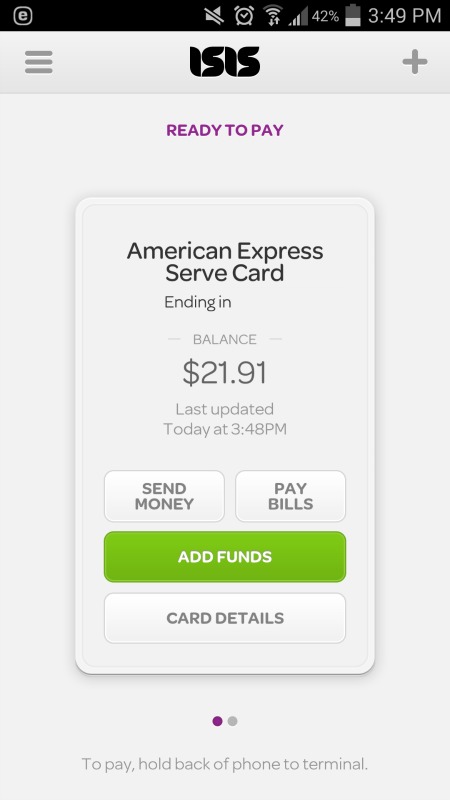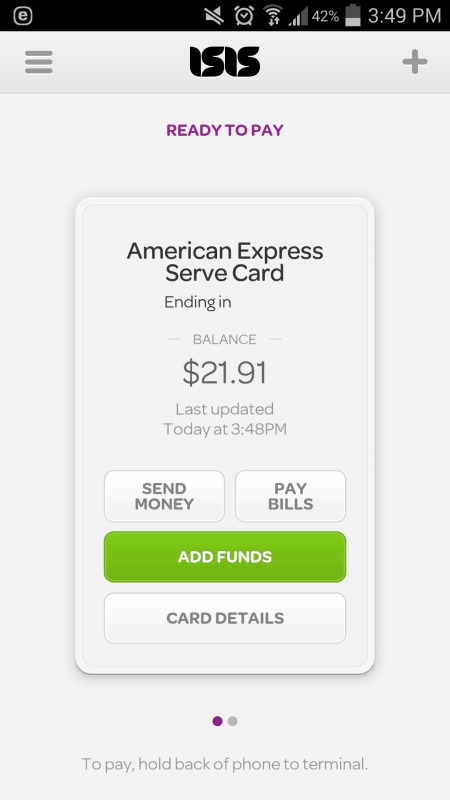 I love that you can quickly check your balance in the app with one tap.
Easy peasy, right? Once you have everything set up, just visit your local stores and restaurants that accept contactless payments (you can find those near you here) like McDonald's and Toys'R'Us, Jamba Juice, and many convenience stores and experience the awesomely easy future of paying with your phone. All you have to do is open the app, enter your pin and hold your phone over the contactless symbol at checkout.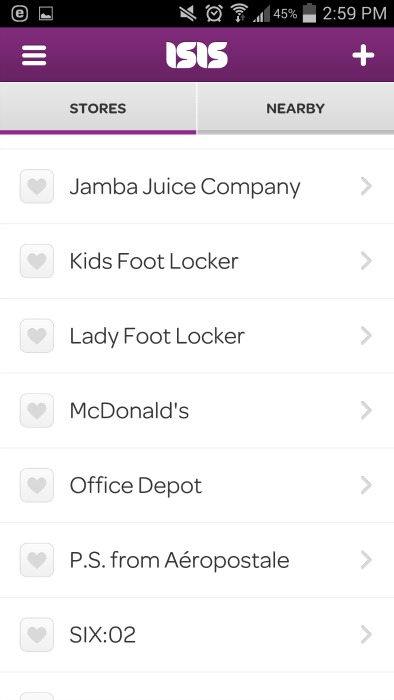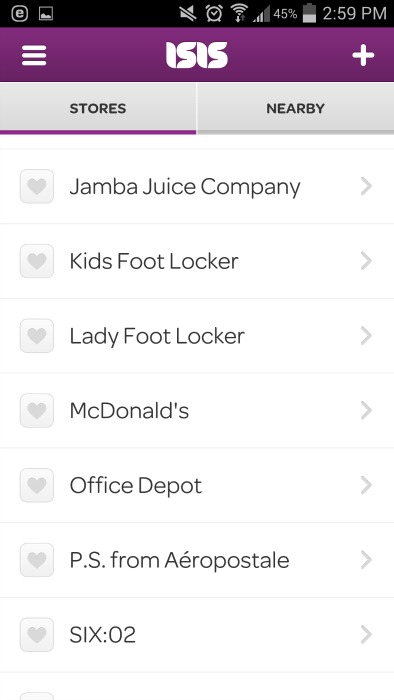 You can also easily find which stores you can use with Isis Wallet in the app.
Here are some other awesome perks for using Isis Wallet and the American Express Serve Card (note these are subject to change any time):
Free smoothies from Jamba Juice
50% back on NYC taxi rides or $1 back
$1 back on each purchase of $1 or more (exclusions apply)
First 3 Coca-Cola drinks are free, then buy 10 more and you'll get another free
Can also get a physical card to use at other locations
With it being a super early summer here, aka hot as Hades, I've really been enjoying being able to quickly pay at the vending machine for a super cold drink or stopping by McDonald's for an iced coffee without having to fish through my purse for my wallet. Paying with my phone is definitely a luxury I'm loving using! Tap and go with the benefit of earning cash back is so much better than opening the black abyss known as my purse.
Want to learn more about the Isis Wallet app? Download the app now and check out Isis Wallet on Facebook!