Love the quality of HDTV but wish you didn't need all those cables and wires? Read on to see how to enjoy HDTV without all the wires.
The reviewer has been compensated in the form of a Best Buy Gift Card and/or received the product/service at a reduced price or for free.
I must admit that I've gotten pretty spoiled by HDTV. I'm that lucky age that experienced my younger childhood without HDTV and didn't think anything of it. However, by the time I reached my late teens HDTV had really started catching on, even in the rural area I grew up. Every now and then I happen across a non-HDTV channel and it is like night and day and I kind of wonder how we never questioned the picture quality back then. One downside, though, to all the technical amazingness of TV today is that there are a ton of wires. You have to have all those power cables, of course, then you have audio cables, cables that attach to all your various entertainment consoles such as the cable box, Blu-ray player, game consoles, sound bars, etc. And you have to have them all near each other and in view for the remotes to work. It certainly doesn't look pretty. So, when I learned about a couple Actiontec products, the MyWirelessTV 2 and ScreenBeam Mini2 Wireless Display Receiver, I thought they were pretty clever.
What Is The MyWirelessTV 2?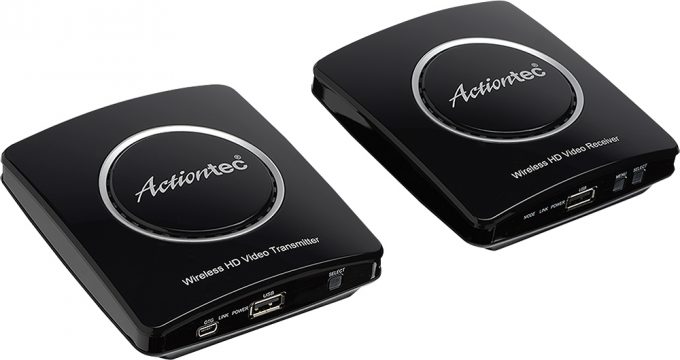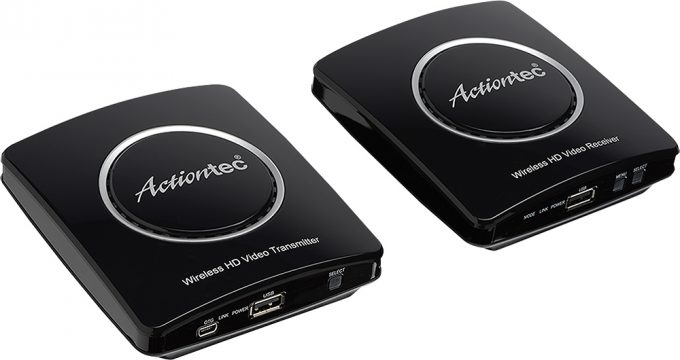 The MyWirelessTV 2 allows you to enjoy the quality of your HDTV without a ton of wires. That means you can have your cable or satellite set-top box in a different room from your TV. How cool is that? And yes, you can still use your remote. It's compatible with most HDTV's as long as they have an HDMI port, along with set-top boxes, DVRs, Blu-ray players, and game consoles. The MyWirelessTV 2 can connect your HDTV to a compatible media device from up to 100 feet away, including through walls and floors. I really like this because I can set up a small TV in my office and be able to watch TV without having to run any additional wires or having another set-top box as I can set it up to mirror our current DVR. If watching both TVs at once, you do have to both watch the same thing, of course. This item retails for $199.99 at Best Buy and currently includes free shipping.
What Is The ScreenBeam Mini2 Wireless Display Receiver?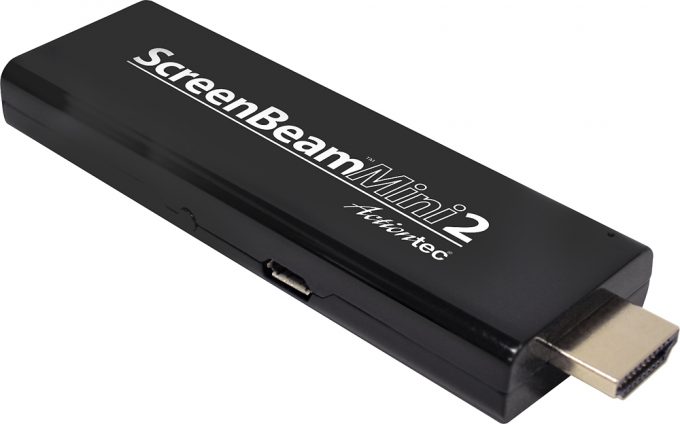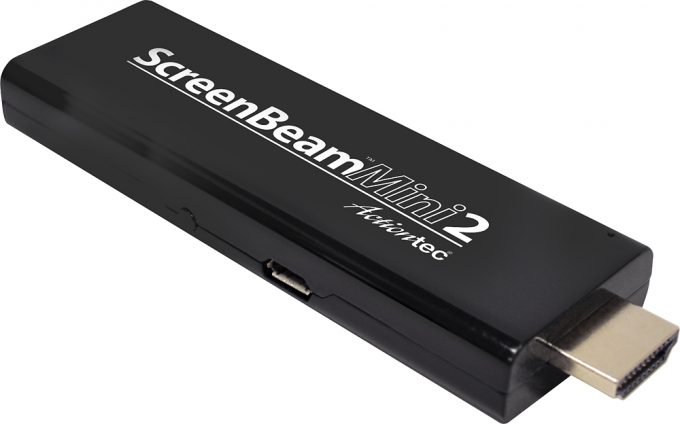 In today's world of media everywhere, we often find ourselves watching a variety of media on our computers, laptops, cell phones and tablets. However, it's almost always more comfortable to watch these things on your TV with it's larger screen and likely more comfortable seating. Not all TVs and devices make this easy, sadly, which is why I really like the ScreenBeam Mini2. The really nice thing is that you don't even have to have your devices connected to the internet, unless you're wanting to watch streaming content, for it to work. This comes in really handy if you have movies stored on another computer or simply want to play games on a larger screen and I love that in requires no additional cables or wires. The ScreenBeam retails for $49.99 at Best Buy and currently includes free shipping.