This is a sponsored post written by me on behalf of Purina®. All opinions are 100% mine.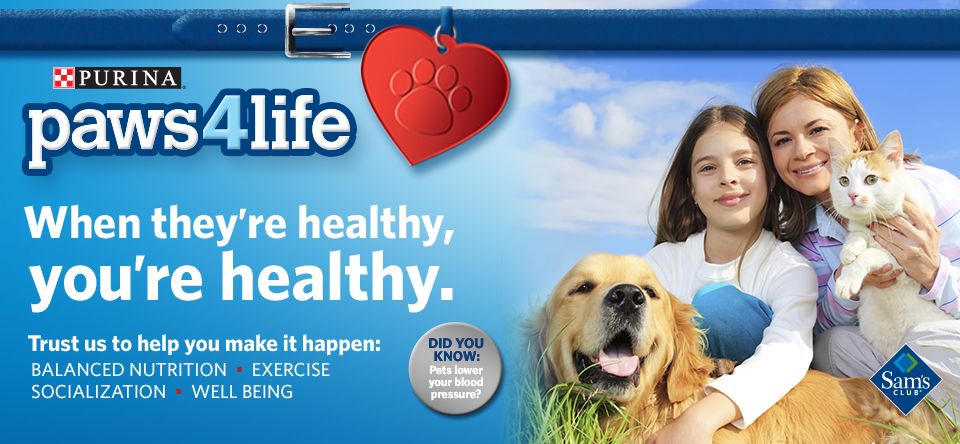 If you regularly read our posts here at Smart Savvy Living or take a peak at our social media, then you've probably seen pictures of our handful of cats we love to spoil. Mr. Savvy and I have always thought it was super important to make sure our pets are as healthy as they can be because a happy pet is a healthy pet. After all, they do a ton to help with our own happiness. For example, pets have been proven to increase our health and happiness while promoting socialization, patience and even motivation.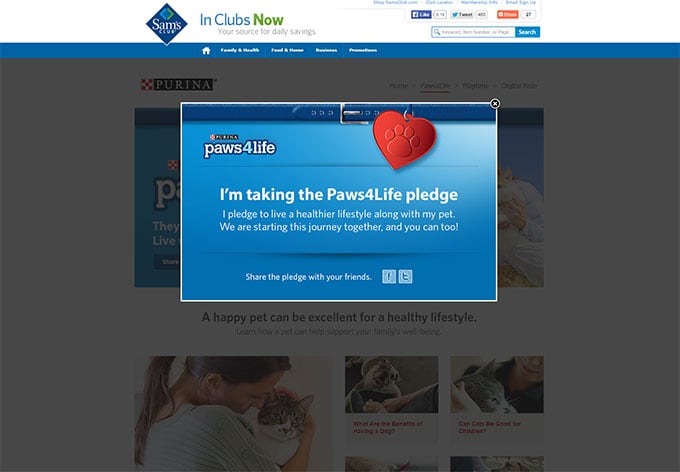 We've taken the pledge, have you?!
So, it only makes sense to do as much as we can for our cats. That's why today I'm happy to introduce our readers to the Paws 4 Life Pledge being hosted by Purina® and Sam's Club. All you have to do is go online and take the pledge to live a healthier lifestyle, as well as give your pet one too. I love that Sam's Club is taking part in this pledge as we regularly shop there for Purina® products and cat litter for our cats since the prices are so awesome.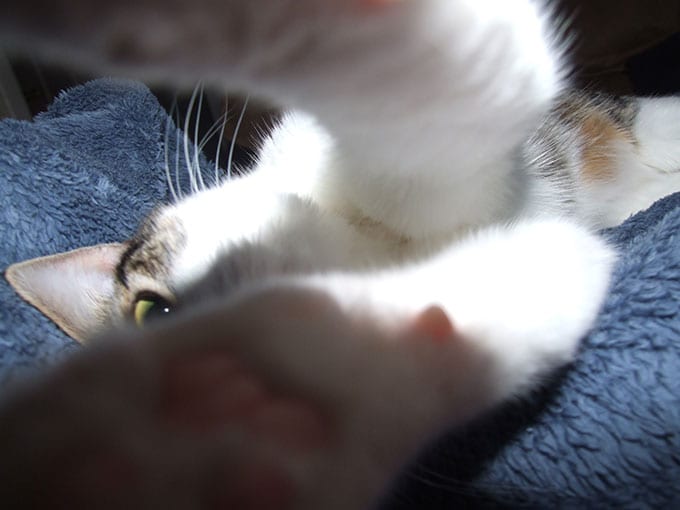 Meet Tidbit! She's a bit silly.
I've had pets just about as long as I can remember, and honestly, I don't think I could ever happily picture my life without a pet. They're always there for you and seem to be able to sense when you're feeling down and even try to cheer you up a bit. I remember when my cat Tidbit, was such a huge help to me when Mr. Savvy suddenly had to start working a state away and was only at home for a few days each month. Since then, we have added on to our feline family, and I love how they all have their own quirky personalities that make me laugh and smile each day. Sometimes I swear I can almost literally feel my blood pressure going down after a really hard day while playing with them in the evenings.
Isn't he adorable?
So, if you have pets you love like we do, make sure you head over to the Paws 4 Life pledge and pledge a lifetime of health and happiness for both yourself and your pets!