These 5 tips for stress-free holiday cooking are part of a sponsored post written by me on behalf of Best Buy. The reviewer has been compensated in the form of a Best Buy Gift Card and/or received the product/service at a reduced price or for free.
One thing I think most of us enjoy about the holidays is the whole family and friends getting together and enjoying a good meal. There's a whole lot of good food, humor and a chance to see those that we may not have even seen since last year while relaxing and enjoying good company. However, for those that plan and cook for the gathering, it can be a bit more stressful. You have to get all the ingredients together, then cook and try to get everything done at the same time. Plus there are some holiday dishes that are traditional and just aren't to be messed with so you don't want to disappoint your guests. Don't even get me started on the cleaning up. So, instead of being stressed and unable to enjoy the holidays with your guests this year, check out our 5 tips for stress-free holiday cooking.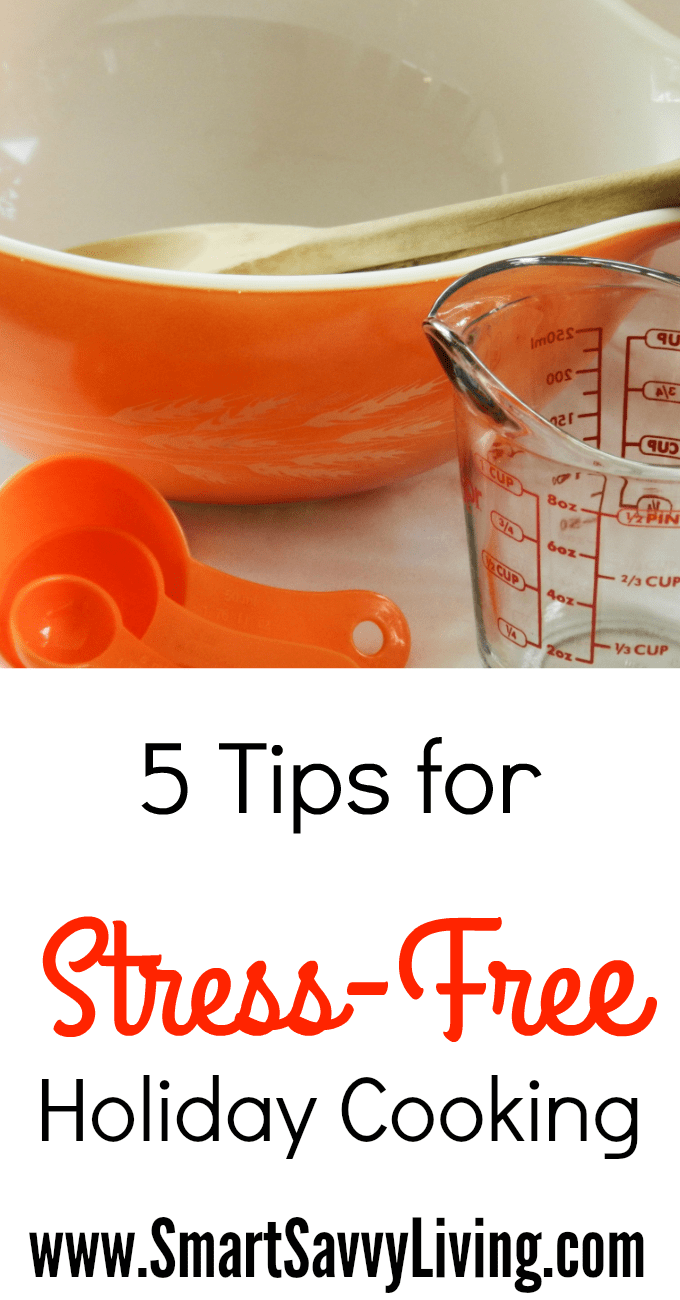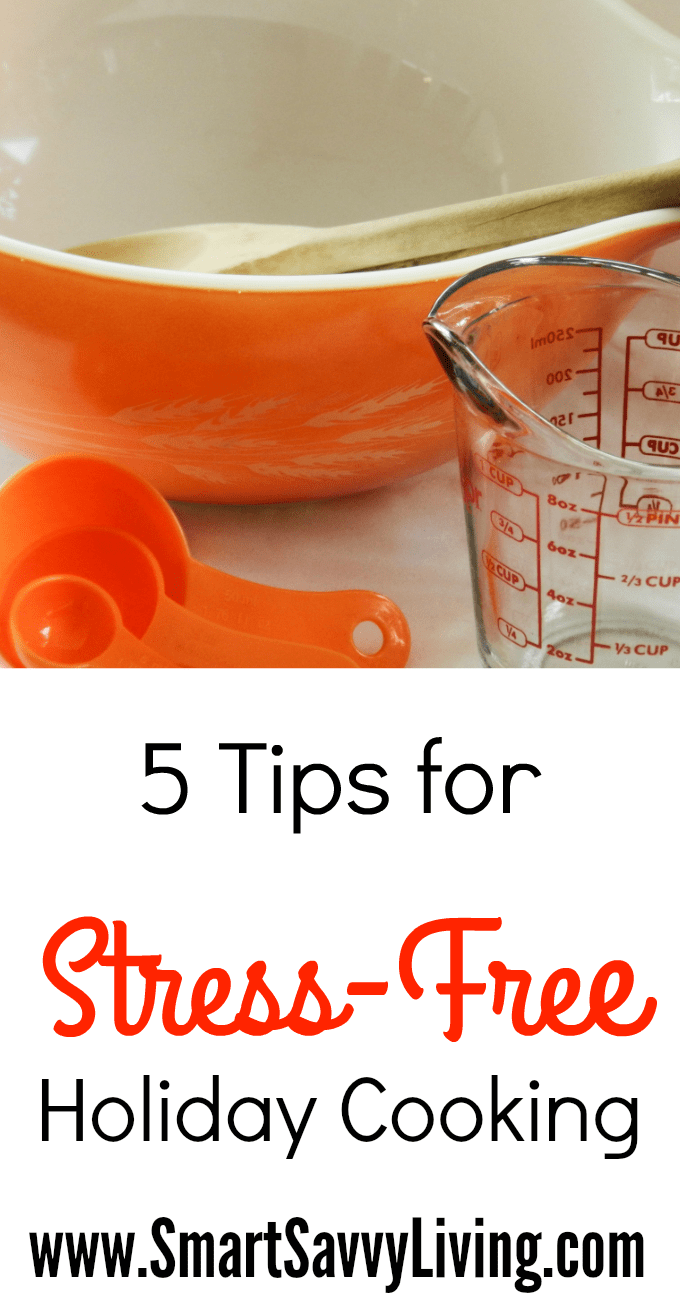 1. Plan, plan, and oh, don't forget to plan. Hi everyone. My name is Michelle and I tend to be a procrastinator. While I'll admit I often seem to work better under pressure, the holidays is a time I want to relax and not be super stressed. That's why if I know I'll be cooking for a lot of people during the holidays whether it's parties or meals, I like to plan things out at least a couple weeks ahead of time. I like to start with a rough estimate of how many people will be coming over, keeping in mind that some may cancel and others may bring a friend. Then I'll plan how much food I need to make, what recipes I want to use, and what ingredients I need to buy, along with any decorations and supplies. This helps so much versus trying to get everything done at the last minute.
2. Buy ingredients over time. Have you ever waited until just days before your holiday party or meal and ended up with 2 shopping carts about to topple over full of groceries $400 later? Or some of the ingredients you need are even sold out? Yep, I've been there. Then I'm stressed with where I'm going to store all the food and supplies and stressing about ingredient substitution or a different recipe I'll need to make. Now, thanks to planning ahead, I can buy ingredients over time instead of all at once. Start with pantry items that can last a good amount of time like canned pumpkin and spices. I even like to buy some meats ahead of time and freeze them so I don't have to worry about them being out of stock. About 4 days before the event I'll buy produce so I can prep as much of it ahead of time as I can. Lastly, about 2 days before I will buy any fresh meat I need. It's so much less stress this way, not to mention easier on our budget.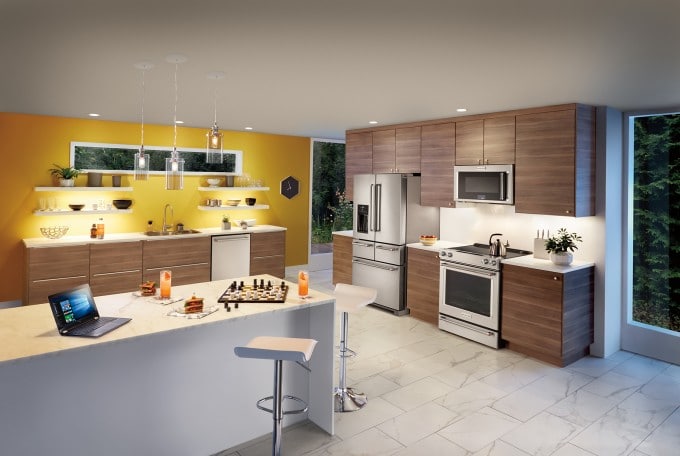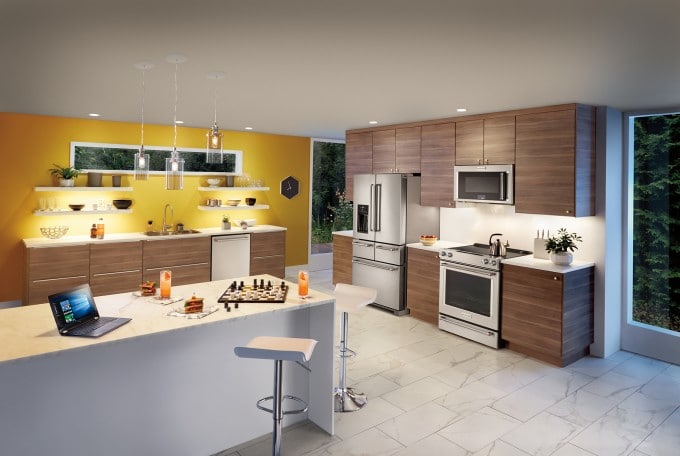 3. Make and prep as much as you can ahead of time. While one of the things I love most in life is cooking for others and seeing them enjoying eating my food, it's not so much fun being stuck in the kitchen the entire time and not getting to enjoy the meal or party yourself. One of my tricks for this is prepping and making as many dishes ahead of time as I can. I'll have the pies baked the day before, dressing that's made and covered in the fridge to go right into the oven, veggies chopped for a salad and so on.
4. Have a clean up plan. I always say that I really wouldn't mind cooking most meals if I could just wiggle my nose and magically have the resulting mess cleaned up. I so hate doing dishes and I'll be the first to admit I'm far from being a neat and tidy cook. So, it's very important to me to have a clean up plan when hosting. I make sure to have the dishwasher and sink empty so I can fill them with dirty dishes as I go. I also make sure to have a few trash cans in the kitchen so I have no excuses of leaving wrappers and other throw-aways lying on the counter. I also like to make green decisions, but when hosting I am not above using disposable baking dishes, plates, cups and utensils to make my life easier.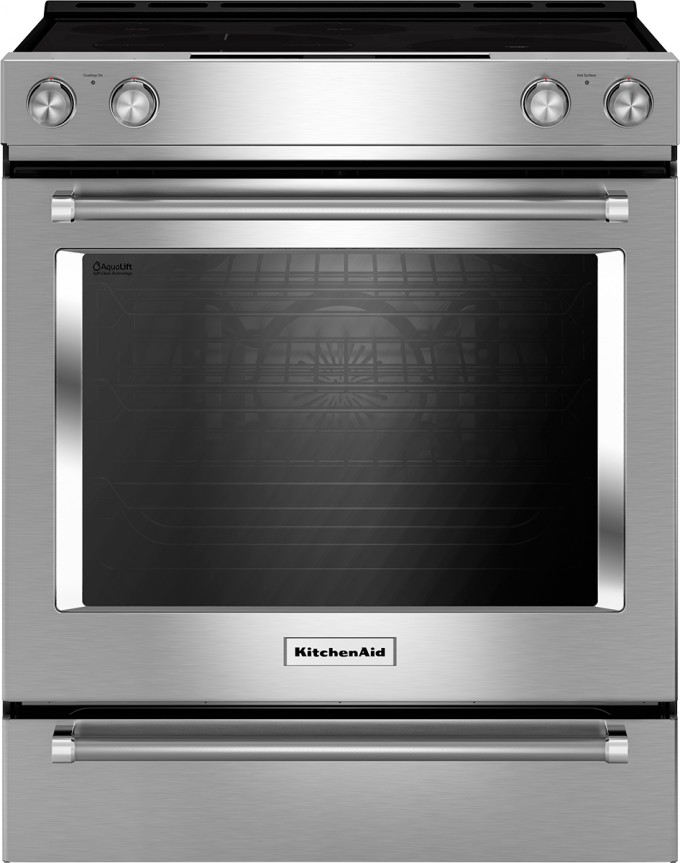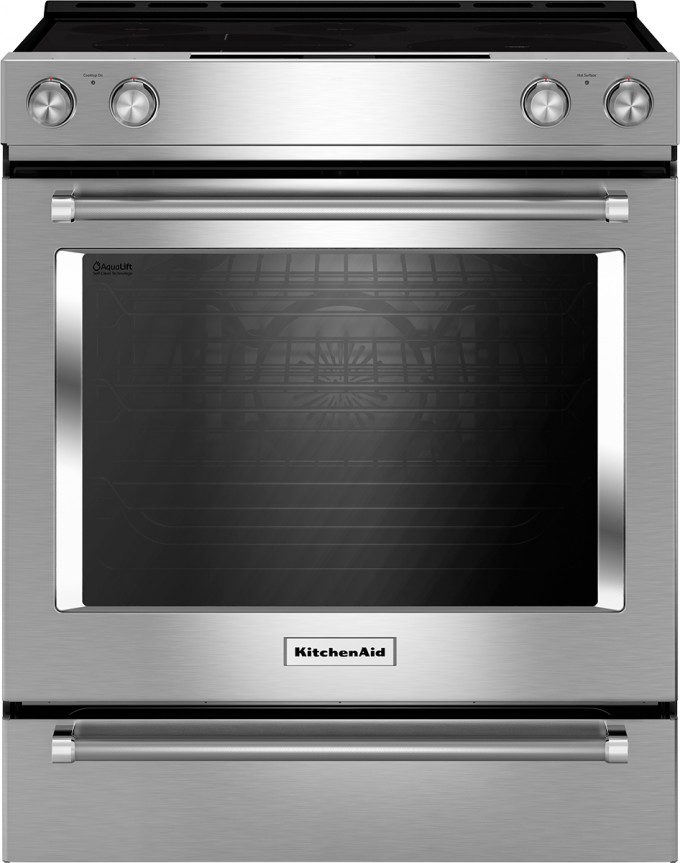 5. Is it time to upgrade that oven? One of the most frustrating things to have when doing holiday cooking is an appliance that just doesn't work like it should. Maybe your refrigerator just isn't big enough, one of the burners on your stove doesn't really work anymore or when you have your oven set at 350 it really cooks at 400. Bleh. If you're planning on entertaining this holiday season and are having problems with an appliance in your kitchen, it just may be time to upgrade. After all, avoiding frustration is rather priceless in my book. When you think KitchenAid, your mind might immediately go to the coveted stand mixer. While I love mine so much I might grab it before running out if the house caught on fire, after making sure Mr. Savvy and the cats were safe first, of course, KitchenAid makes some pretty awesome appliances available at Best Buy for other parts of your kitchen, too.
If you're like us, your refrigerator may be constantly almost overflowing, so I really love the idea of the KitchenAid 5-door refrigerators. I'm all about keeping the fridge organized to try to waste less food so all the doors, drawers and freezer tiers are super helpful. Plus, a 36″ fridge is perfect for storing all those party trays and desserts. Probably the most important thing to me in a kitchen is a range that works well. No one wants to accidentally scorch the gravy or burn the turkey because the temperature controls aren't working correctly, after all.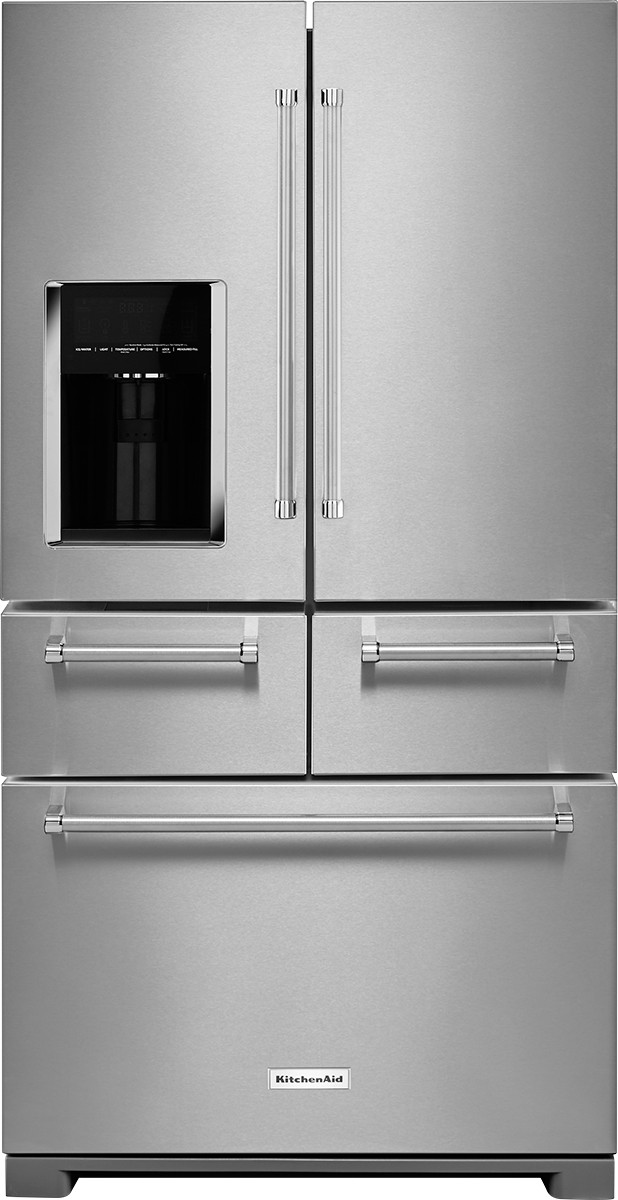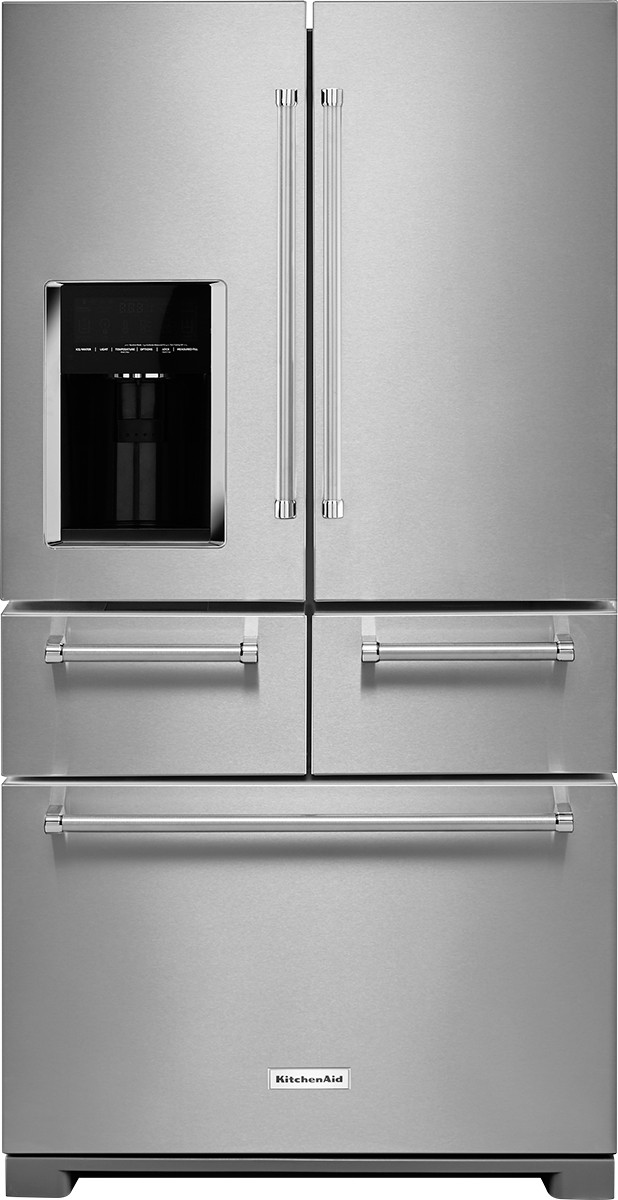 Thankfully, KitchenAid has a lot of beautiful options depending on your kitchen needs. I think it's pretty cool that the new slide-in-ranges fit the traditional freestanding cut-out spaces for a seamless look so you can feel good about cooking in your beautiful kitchen. There are also options like Even-Heat™ Technology for the ovens, which is important to me as a baker, exclusive steam racks and even steam bake cooking options, and a baking drawer which is flexible to slow cook, bake at a different temperature or just keep a dish warm, which we all know is a must for the holidays when oven space is at a premium.
Save On KitchenAid At Best Buy
To help you save before the holiday cooking (hopefully not so much now) chaos ensues, Best Buy is offering some really nice deals such as:
A free 10-piece painted stainless steel KitchenAid Cookware Set with the purchase of any KitchenAid Range/OTC pair through 10/31/15
Save an additional 5% with the purchase of 3 or more KitchenAid major kitchen appliances through 10/31/15
18-month financing on major appliance purchases $599 and up or 10% back in Rewards
Free delivery, haul-away and recycling on major appliance purchases $399 and up
Head over to BestBuy.com to see the latest that's available.
Do you have any other tips you use for stress-free holiday cooking?