Looking for a new electric shaver? Check out these 5 reasons the Philips Norelco - S9000 Prestige Qi-Charge Electric Shaver may be a good fit for your shaving routine.
This is a sponsored article written by Smart Savvy Living on behalf of Best Buy.
Shaving, or maybe just trimming, is a great way to have a unique style all of your own. However, without the right tools, it can be time-consuming and quite tedious.
Electric shavers can certainly make shaving easier. But, like all other gadgets these days, there are a ton of choices.
Keep reading to see why the Philips Norelco - S9000 Prestige Qi-Charge Electric Shaver may be your perfect shaving solution.
1. Great charging efficiency - If your phone, headset, and mouse can be wireless there's no reason your shaver can't be too, right?
And it doesn't mean the battery life has to be horrible either. Per each full charge, you can get 60 minutes of cordless shaving.
The high-capacity battery can also charge in as little as one hour. Plus, with the Qi charger, you can charge wirelessly instead of trying to get the charging cable in just right.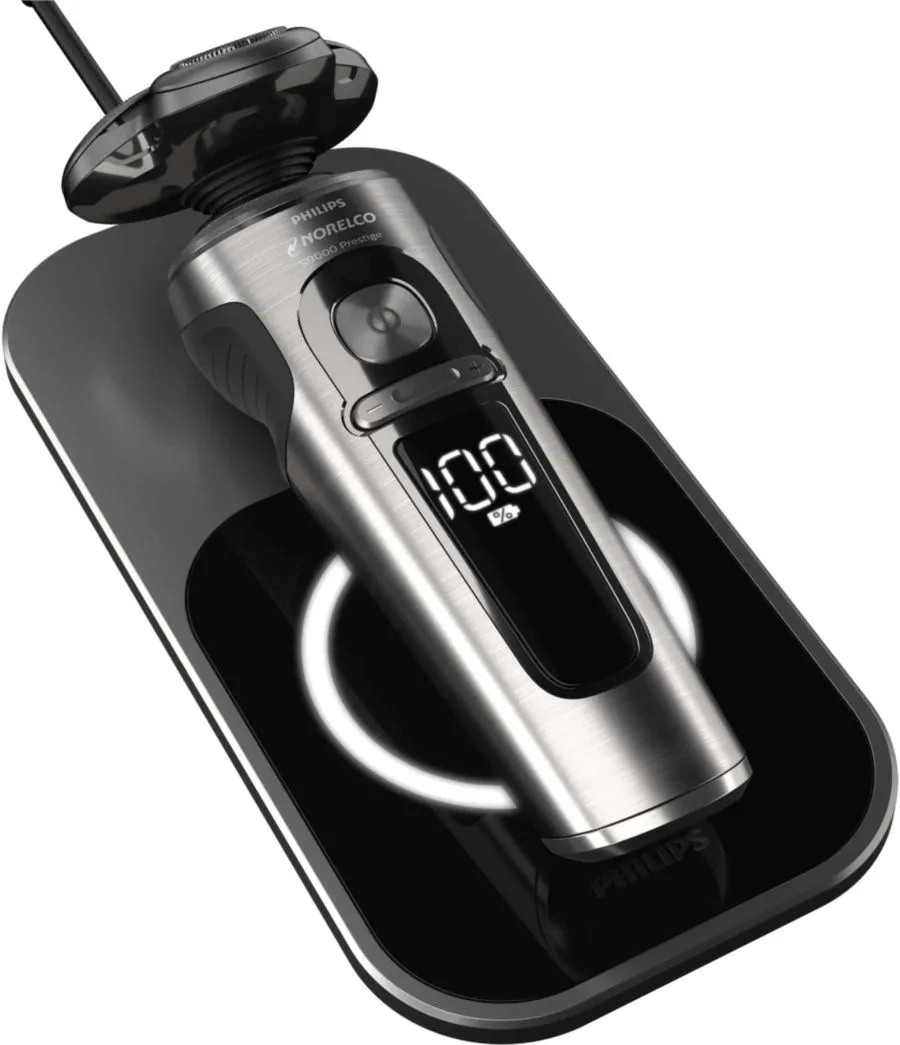 2. Easily shave the way you prefer - With the S9000 you can get a highly efficient shave on up to a 7-day beard.
You can also choose to shave dry or use water, foam or gel for whatever feel you prefer. Cleaning the shaver is also super simple by using the three-step cleaning process.
3. Utilize NanoTech precision blades - These special blades are strengthed with thousands of nanoparticles that can cut hair with high precision for an extremely close shave.
4. Get a smooth shave with the Contour Detect heads - If you love that smooth baby face feel you'll enjoy the Contour Detect heads that move in 8 directions and can even get hair in hard-to-reach areas like the neck and jawline.
The shaving heads are surrounded with SkinComfort rings that have a special protective coating so your shave stays smooth.

5. Easily trim or go for the clean look - If you like to grow your beard out for a bit and then go for the clean shaven look this shaver is for you.
With the BeardAdpat sensor, you can shave off a dense beard as it checks hair density 15 times per second and automatically adapts to your hair.
The SmartClick precision trimmer helps to maintain your mustache and trim your sideburns while being easy on your skin.
If the Philips Norelco - S9000 Prestige Qi-Charge Electric Shaver sounds like the perfect fit for you, head over to BestBuy.com to purchase or get more information.