In the market for a new dishwasher? Check out these 5 Reasons to Love the Bosch AutoAir™ 500 Series Dishwasher.
This is a sponsored post written by Smart Savvy Living on behalf of Best Buy.
If you're like me, you love cooking and baking but absolutely hate doing the dishes afterwards. That's why a top notch dishwasher is a must for my dream kitchen.
When planning my one day perfect kitchen, I always drool over the Bosch dishwashers. The Bosch AutoAir™ 500 Series doesn't disappoint.
Here are 5 reasons to love the Bosch AutoAir™ 500 Series dishwasher.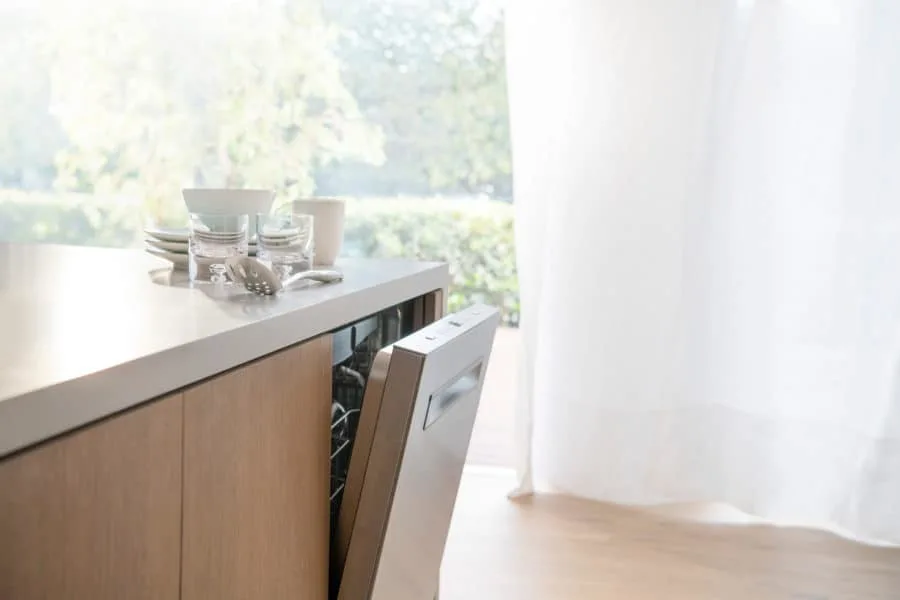 1. There's plenty of room. With a 24" width comes a large interior.
This leaves room for 16 place settings. Plus, there's a flexible third rack that adds space for things like cooking utensils and ramekins.
There's even FlexSpace™ Tines on the lower rack which fold down every other tine in a single step making room for large, bulky items, optimizing rack space.
2. Optimal rack options. Along with the flexible third rack and FlexSpace™ Tines, there's the RackMatic® which helps make sure everything fits.
You have 3 different height levels with up to 9 possible rack positions so you can customize for each load you need to wash, even tall or uniquely-shaped items.
3. No worries about leaks. Ever had a dishwasher leak? If so, you know how much of a pain that is.
With 24/7 Aquastop® your floors are protected. With this 4-part leak protection you have sensors that detect and stop leaks, with the ability to even turn on by itself.
4. Nothing to hear here. One of my favorite features of Bosch dishwashers are just how quiet they are.
Thanks to a 44-dBA noise level rating, Bosch dishwashers are so quiet you have to actually check the exterior Infolight® to see if it's on.
5. AutoAir™ is the awesome option you never knew you needed. AutoAir is a neat feature that opens the door at the end of the drying cycle automatically.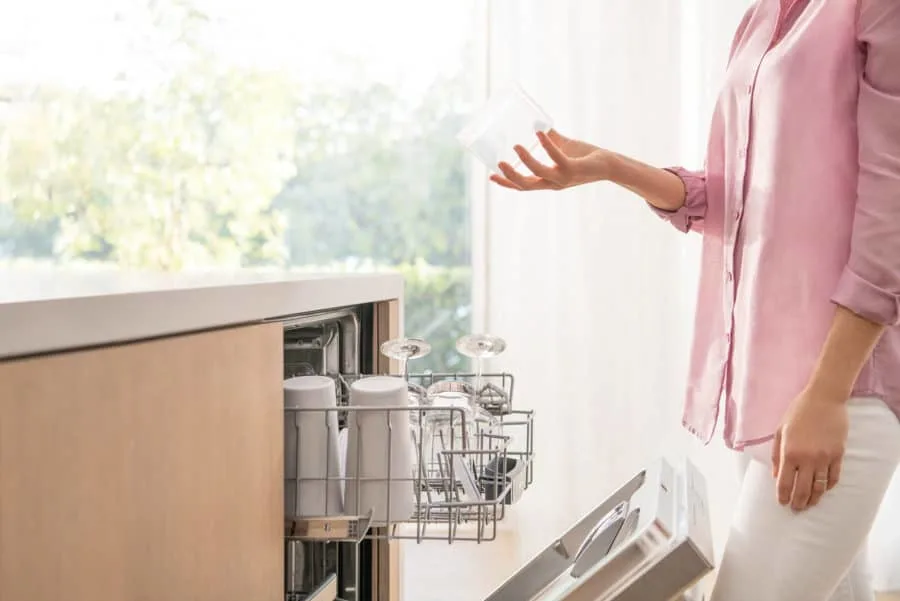 This allows moisture to escape and fresh air to circulate for better drying (compared to Bosch dishwashers with PureDry).
The dishwasher, of course, also has awesome washing capability that Bosch is known for with PrecisionWash that includes intelligent sensors that continually scan and check the progress of the cleaning cycle.
The powerful spray arms also target every item of every load for the best clean. If you need something extra clean there's also the sanitize option that reduces 99.9% of bacteria.
For more information or to purchase this dishwasher, head over to BestBuy.com.