The reviewer has been compensated in the form of a Best Buy Gift Card and/or received the product/service at a reduced price or for free.
Buying a washer is an investment you want to get a good bang for your buck for. These days there are so many types and options for clothes washers it can be hard to know what to pick.
I'm a fan of LG front-loading washers and right now you can get a pretty sweet deal from Best Buy that you can read more about below. Here are just a few of the reasons I love front-loading washers.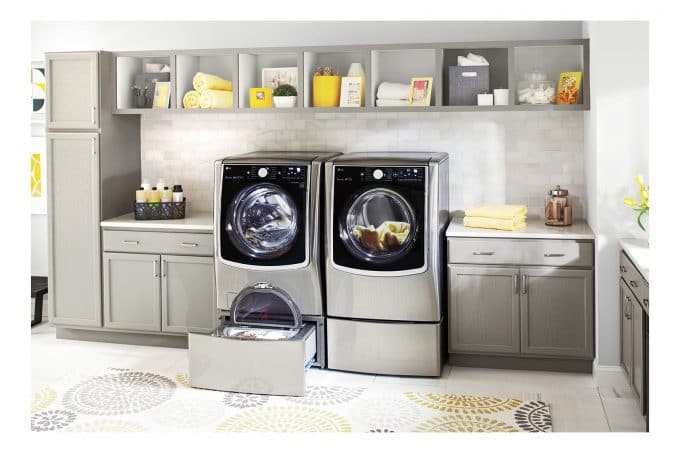 1. Uses less water and electricity - Front-loading washers use less water and electricity than traditional washers. If you use your washer regularly, this can mean a nice bit of savings on your utility bills.
2. Gentler on laundry - Since front-loading machines don't have an agitator, they are much gentler on your laundry. I know I've had more than one pieces of laundry ruined because they got ripped up because of the agitator.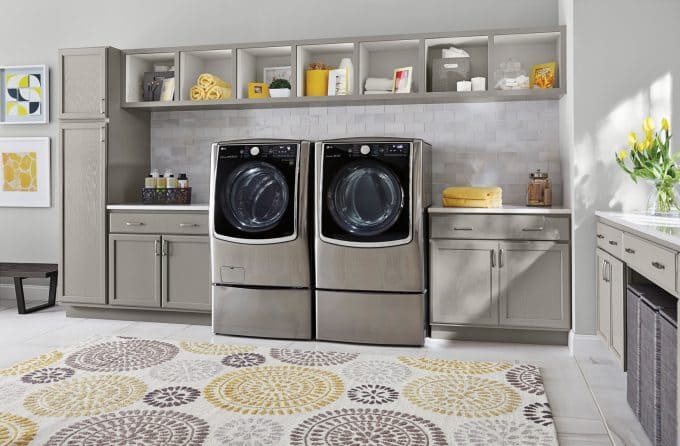 3. Simply cleans better than top loaders - I had no idea about this until I was researching whether to get a top or front loading washer, but even Consumer Reports says that front-loading washers clean better.
4. Spins faster to get laundry dryer - One neat thing is that front-loading washers can spin faster. This means your clothes will be dryer so they can spend less time in the actual clothes dryer. This translates to spending less on electricity and gas, and your clothes will be exposed to heat for a shorter amount of time.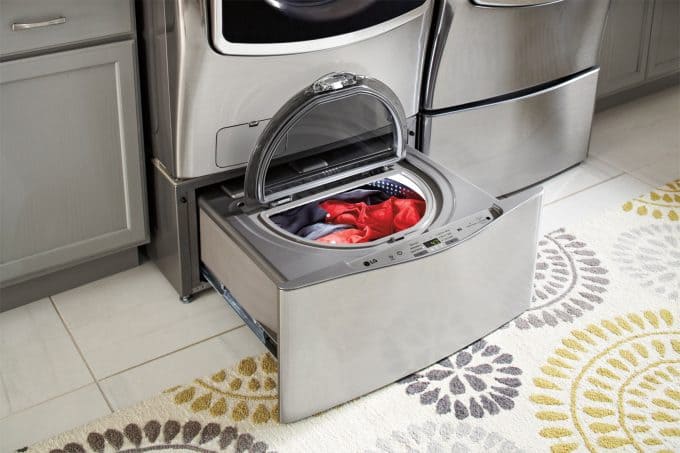 5. SideKick compatible - Do you ever find yourself needing to wash just a couple items quickly? Or maybe you have some clothing that needs to be hand washed but you just never have the time to get around to it.
If you said yes, you'll love the optional SideKick feature! Basically, it adds a second small washer by taking place of the pedestal while still holding your washing machine.
Some of the features include a front-loading design, 6 wash cycles, noise-reduction technology and more. Plus, when you purchase an LG Front Load Washer and SideKick you'll save an additional $150. So worth it!