Looking for a new microwave? Keep reading to see if the Breville Combi Wave 3-in-1 Microwave might be the perfect choice for you.
This is a sponsored post written by Smart Savvy Living on behalf of Best Buy.
Even microwaves can have a ton of features these days. The Breville Combi Wave Microwave is certainly no different. Keep reading to check out some of its awesome features.
1. It has an attractive design. The Breville Combi Wave 3-in-1 Microwave has a brushed stainless steel casing that is durable yet stylish to match your existing stainless steel appliances.
2. Powerful with even cooking. The Breville Combi Wave 3-in-1 Microwave features 1400W for powerful microwave cooking that allows you to defrost, reheat, and cook your favorites quickly yet evenly. The Power Smoothing™ Inverter automatically adjusts power intensity for even heat distribution.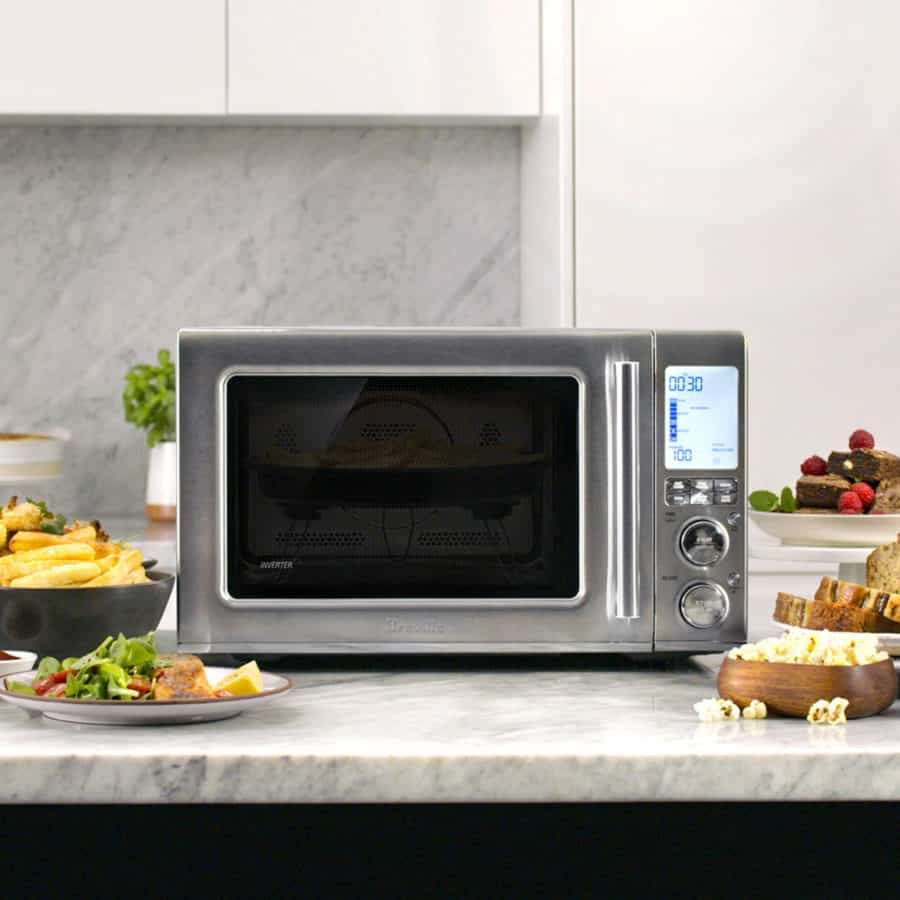 It also features a "Fast Combi" function which means this microwave also air fries and is a convection oven. That means you can cook and reheat food through, but also get it crispy if you'd like, too.
Can you imagine getting crispy fries and pizza crust when using your microwave? That's something I've been wishing for for years!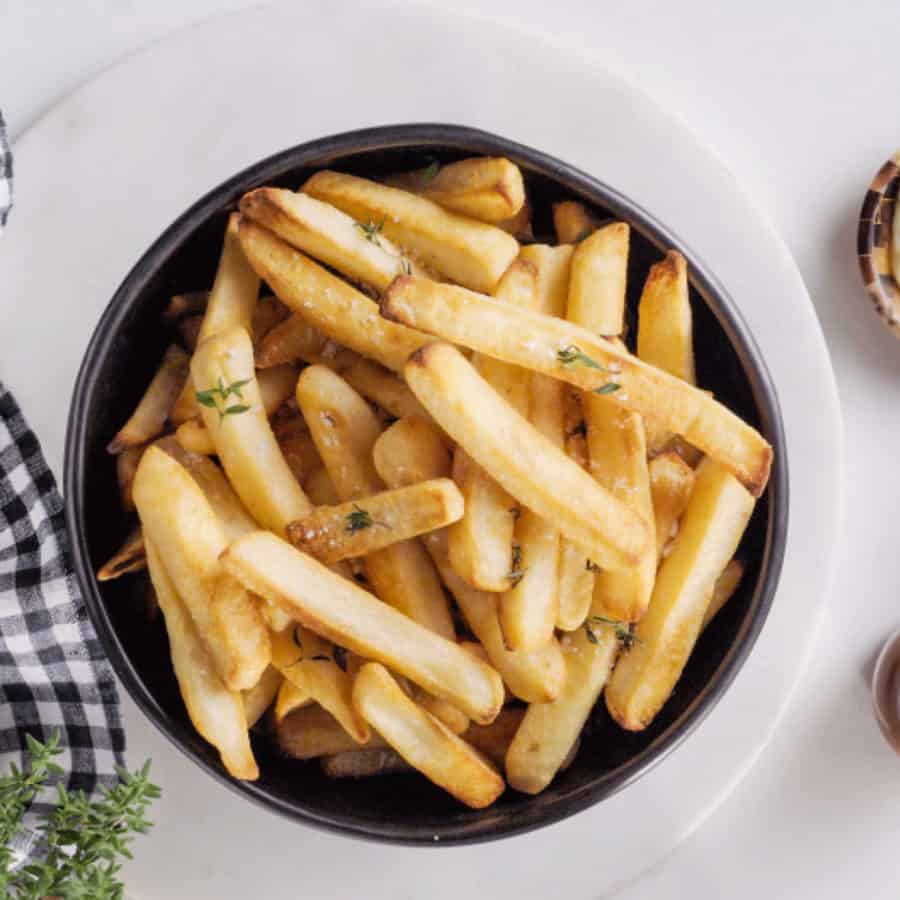 There are also several cooking programs so you don't have to guess times including: fish, bacon, popcorn, pizza, rice, chicken, meat, cake, and butter/chocolate. And, my favorite, the easy presets like Smart Cook, Smart Reheat, and Smart Defrost.
3. It's quiet. We all know how annoyingly loud the microwave can be when everyone has a different schedule and others may be trying to sleep, on a business call, or watching TV. The Breville Combi Wave 3-in-1 Microwave has an 80% quieter soft close door so you don't have to hear the door slam.
It's also 50% quieter while operating and has the nice addition of child lock and mute buttons for fewer unneeded beeps.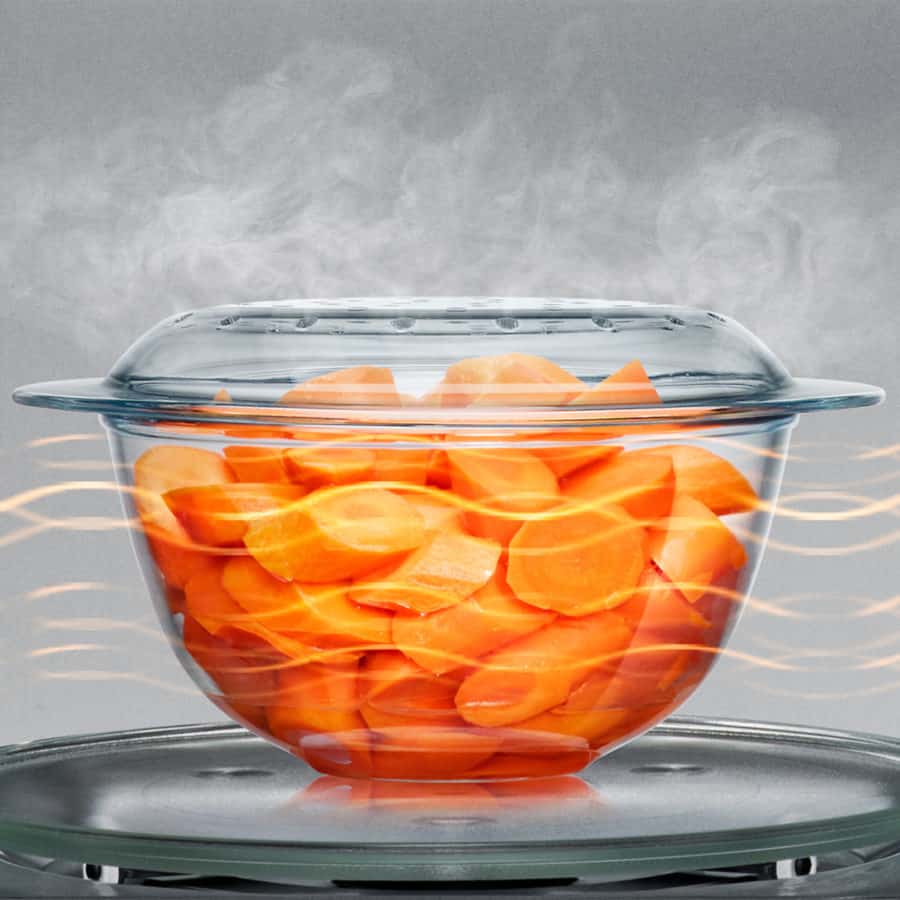 4. Large enough to get the job done. The Breville Combi Wave 3-in-1 Microwave features a 12.4" turntable and a 1.1 cu. ft. interior so your smallest snacks or even a whole chicken can be cooked evenly.
If you're interested in purchasing this feature-filled microwave or want to learn more, head over to BestBuy.com.
More Products to Check Out
4 Reasons To Choose the VIZIO P Series 55 Inch 4K HDR Smart TV