Love cooking and especially baking? Check out these 3 reasons to love the LG Combination Double Wall Oven if you're looking to upgrade soon.
This is a sponsored article written by Smart Savvy Living on behalf of BestBuy.com.
While I love cooking I would consider baking to definitely be one of my biggest passions in life.
Some people find it tedious and stressful. I find it therapeutic and relaxing.
I really enjoy baking for others as a thank you or to show that I'm thinking about them and appreciate them.
Having a high-quality oven definitely helps make baking easier and more consistent. I have to say that the LG Combination Double Wall Oven seems to fit that description.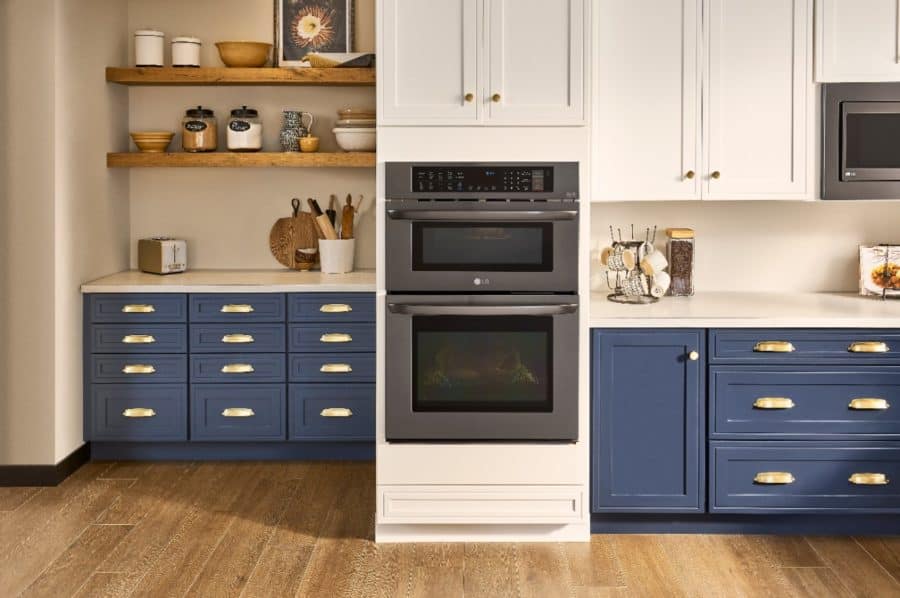 3 Reasons To Love The LG Combination Double Wall Oven
1. You can cut cooking times in half. What's one of the top complaints about not cooking nor baking more?
It takes too darn long. With LG's TurboCook™ Speed Oven you get the cooking speed of a microwave but the quality that you expect from a convection oven.
You can bake whole chickens, potatoes, pizzas and more without even having to preheat the oven. And, it cooks 2 - 4 times faster than a traditional oven.
2. Cook and bake with more confidence. With True Convection, you get precise heat for the crisp deliciousness we all love.
With LG's convection technology you get continual precise even heat so food is juicy and delicious on the inside yet crisp on the outside.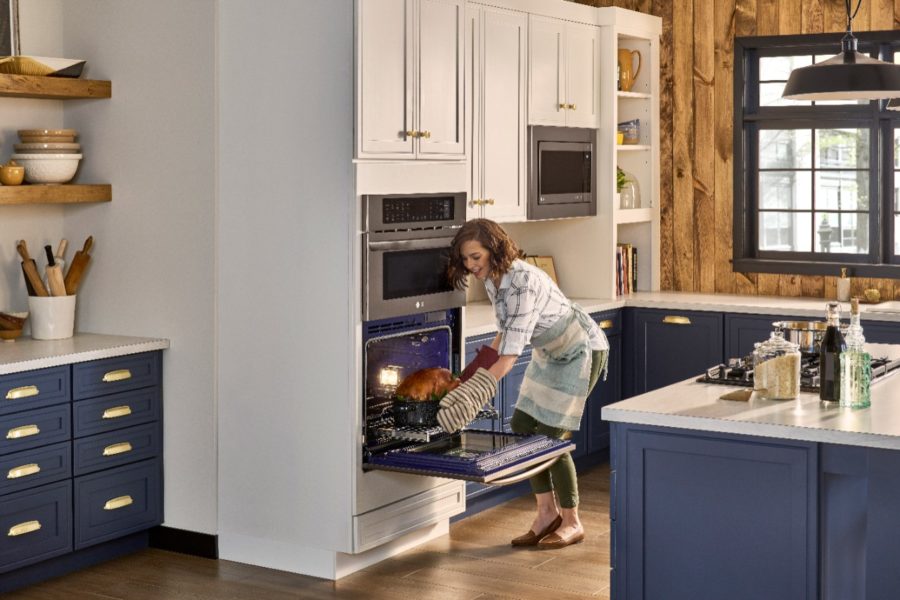 3. It looks beautiful in your kitchen. Sometimes the best appliances aren't the most attractive.
But, the LG Black Stainless Steel Series is truly beautiful. It takes the popular traditional stainless steel look to a whole other level.
It's a satin-smooth, warm and sophisticated finish that's not like any other. This makes for a timeless piece that pairs well with just about any style or color of cabinetry.
Interested in the LG Combination Wall Oven? Head over to BestBuy.com where you can save an extra $500 with the purchase of a 5-piece LG Kitchen Package December 6, 2018 through March 6, 2019.